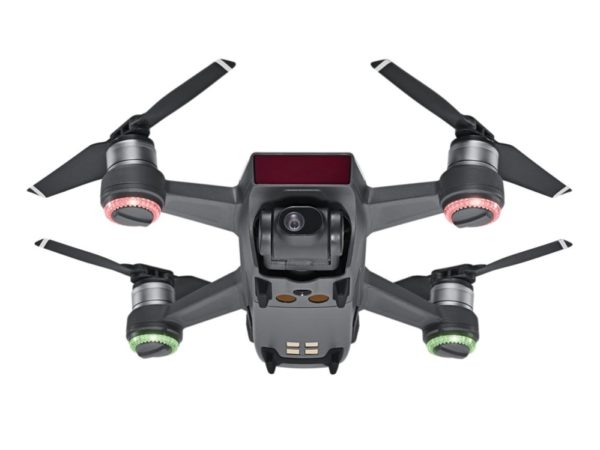 There are times when you wish you could really extend out your selfie sticks perhaps a little further to capture more of the background. Perhaps even get a "higher" perspective of things and take a shot from above the trees.
A camera-equipped drone has make all this possible but drones that are capable of shooting good quality images are often expensive and usually so difficult to fly. With the recently launched Spark, however, China's drone maker DJI wants to make flying with your camera easy and affordable enough for even total novices.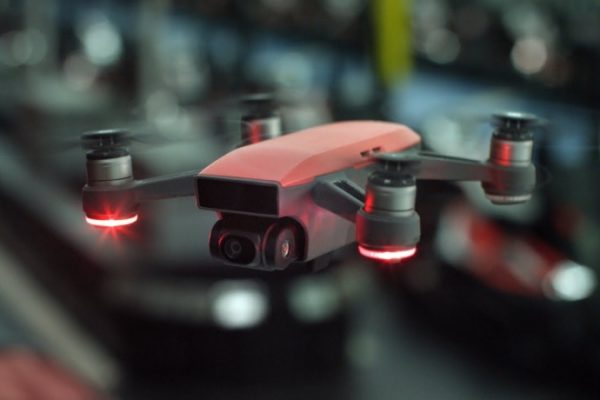 I got hold of the the US$539.00 (S$747.00) DJI Spark drone recently. It is touted as a selfie drone that can be controlled by anyone who does not have any experience with a drone. By using simple gestures in Gesture Mode, it provides the best way to help new owners control their drones.
To enter into Gesture Mode, switch on the drone, point the camera at your face, double click the on/off button at the back and allow the drone to recognise you. If successful, the drone will automatically power up and hover once it is released.
Once it is in the air, just put a hand out with your palm facing the drone and you can drag it in whatever direction you want. Wave your hand and it flies upwards to get a wider frame and then take a shot when you form a square with your fingers in front of your face.
The drone returns to your vicinity if you make a "Y" shape gesture with your arms. It lands right on your palm when you place your hand under the drone. I am certainly impressed with this simplicity.
To help beginners, the Spark has a sophisticated obstacle avoidance system much like the rear bumper sensors of a car. When the drone senses an obstacle in front of it, it will come to a stop. Very safe, indeed!
For more experienced fliers, the Spark is still a fun drone to have. You can fly the Spark using the mobile phone with the on-screen controls but the flying range of the drone largely depends on the relatively short Wi-Fi link between the phone and the drone.
I would highly recommend the use of the controller that comes with the "Fly More" Package at US$749.00 (S$1038.00) so the range could be extended to as far as 2km.
Flick the Sports Mode switch on the controller and the speed of the Spark is also bumped up to 50km/h and it becomes more maneuverable as well.
The package also comes with extra battery, a multiple battery charger and an extra set of propellers so you can enjoy flying longer.
Like with all sophisticated machines, the DJI Spark did take a bit of a time for me to understand and set up. The instructions and safety notifications are in separate booklets so there is a bit of reading to do. For first-time owners, even switching on and off the drone takes some practice, not to mention pairing the drone and the phone to the remote controller.
One thing that DJI should make clearer is the fact that a mobile device must be connected to shoot a video. The gesture mode can only help you take still photos and at a distance of about 3 meters away. Anything further and you'd need the smartphone app to control things.
Speaking of photos and videos, images produced by the 12-megapixel camera are pretty sharp and stable thanks to the 2-axis micro gimbal that the camera is mounted on.
Even though the video footage is shot only at a resolution of 1080p at 30 frames per second, it is still great for videos for sharing on social media. It exceeds all expectations that such a small camera can have a capable miniaturised stabilisation system.
To make things even easier, the DJI Spark has video capture flying modes much like the Scene Modes on consumer cameras. This means you get great results by selecting the mode that suits the occasion.
There are four modes, Rocket that shoots way up, Dronie that pulls away from you and reveals the background, Circle that goes around you and lastly Helix, a complicated move that has the drone flying around you and rising in the air simultaneously .
The drone can also follow you through a mode called ActiveTrack and Tapfly. Poke at a location on screen and the drone would follow your instructions. Without these modes, it might take days for a new pilot to hone the skills needed to pull such stunts. Now, you can accomplish them with just a push of a button.
DJI has make it a point to force users to register their drones before the limitations placed on the drones are lifted. I have to register the drone and download the latest firmware before I can fly the drone freely (see details here).
Without that, live camera streaming will be disabled, and flight will be limited to a 50m radius up to 30m high. This is definitely a move towards the right direction to force users to be more responsible.
I have yet to put a lot of serious hours into flying the drone but for someone who is not a frequent flier, the DJI Spark makes it simple for me to pick things up. It may not be as straightforward for a complete beginner but once you get the hang of it, shooting photos and videos will be easy.
For the drone to be so small, something has to give and the size of the battery takes a hit. With a maximum capacity of 1,480mAh, the drone has a maximum flight time of only 16 minutes.
My actual flight time in a windy coastal area such as Punggol was about 10 minutes. It may seem short but once I have a video footage in mind, I can easily record 4-5 videos once it is up in the air. So, do plan before take-off.
There are a lot of comparisons of Spark with its larger sibling, the DJI Mavic Pro. Just by specifications alone, the Mavic Pro with its 3-axis gimbal, 4K video capture and longer flying time will definitely win hands-down. However, it comes at a much higher price of US$1,059.00 (S$1,467.00) and a controller.
For what the Spark is designed to do, it is punching way above its weight class. And we must remember too that the Spark comes in a size no larger than a hardcover novel and costs about the same as a high-end compact camera!