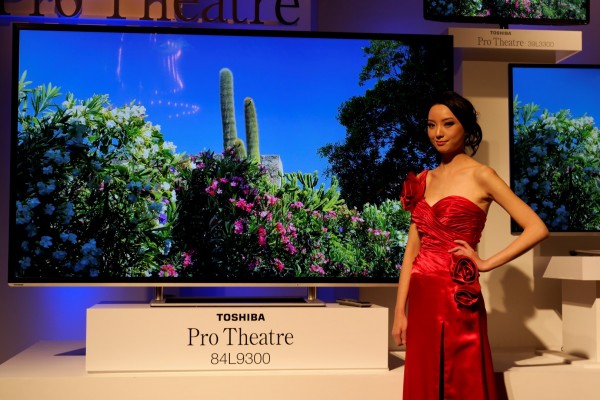 Toshiba became the latest to join the 4K TV party here in Singapore last week, when it showed off its new L9300 series of ultra high-res screens here.
The new 4K TVs, available in huge 84-inch frames and more Singapore apartment-friendly 58-inchers, will be out in the fourth quarter this year, along with the rest of its Pro Theatre range of TVs also showcased last week.
The company has offered no indication yet of the local price for the L9300 4K range, though the TVs are not expected to be substantially cheaper than rival 4K TVs from LG and Sony, which first appeared in Singapore last year.
Sony had further released two new models in July this year, fuelling competition in a market that spells "very high end" for most consumers still happy with Full HD resolutions.
Like its rivals, Toshiba's new L9300 will show off four times the detail of regular Full HD screens. The increase in pixel density, it claims, will allow higher dynamic range to be shown on screen with crispier details, better tone graduation and more accurate colours.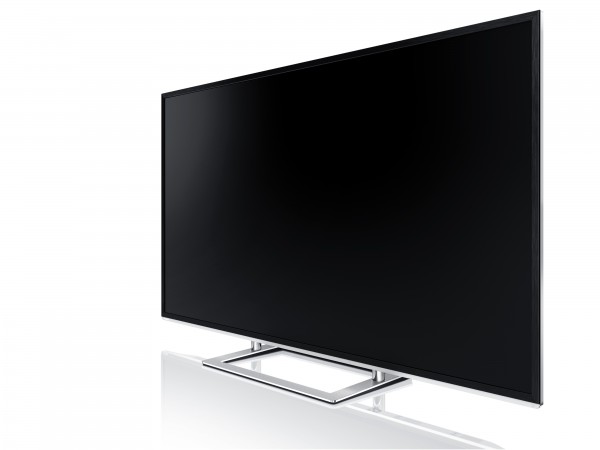 The Japanese electronics manufacturer also touts its CEVO 4K image processor, which it says can "restore" resolution and enhance the general look of the images from less-than-ideal signal sources such as the current HD content offerings in Singapore.
The biggest issue, as with Full HD screens previously, is the lack of content that contains all that detail to be shown off on such sharp screens.
Speaking to reporters, Shigenori Tokumitsu, president of Toshiba's in-house digital products company, said it was working with media partners in the region to push for higher resolution content, though he did not say when he'd expect more such content to appear.
Besides the 4K TVs, Toshiba also showed off its L4300 series, which runs on Android and the entry-level L3300 series that comes with a Turbo LED feature for brighter visuals.
All TVs in the new range feature the company's Intelligent Auto View, which adjusts the colour temperature, colour depth, sharpness and backlight to match the brightness of a TV's surroundings to produce the best image.