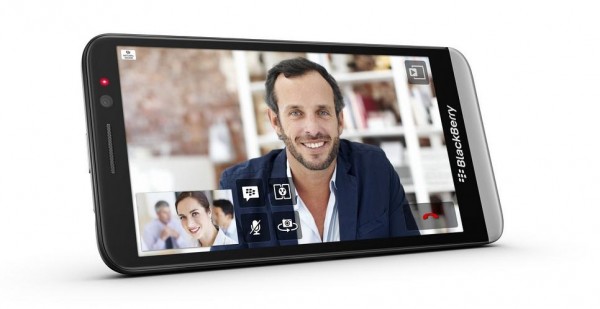 Despite the doom and gloom surrounding the company, BlackBerry carried on with the show in Singapore this week and trotted out its new, souped-up Z30 phone, a model that isn't too shabby, hardware-wise.

Now sporting a large 5-inch Super AMOLED screen to rival Android trendsetters, the new BlackBerry should be able to show off a lot more of the one thing it still has going for it – corporate e-mails and other messages.
The resolution is a rather ho-hum 1,280 x 720 affair, but the larger screen should be welcome by BlackBerry fans who prefer the company's software interface to iOS, Android or Windows.
Indeed, the new phone comes with BlackBerry's 10.2 operating system, and its Priority Hub feature should appeal to fans. Its smartest trick is learning which messages are important to you and showing them on a screen neatly on a busy day.
The 1.7GHz processor onboard is a Qualcomm Snapdragon S4 Pro, which as CNet Asia rightly points out, is not the latest and greatest, unlike the Snapdragon 800 in some rival phones.
That may not matter as much to BlackBerry fans, who might be more interested in having a smooth experience – something we have also seen from previous BlackBerry devices.
What will be more practical is the 2,880mAh battery. The largest yet on a BlackBerry (Samsung's Galaxy Note 3 has a 3,200mAh power pack, in comparison), it is touted to last 25 hours, enough for "dawn 'til dawn" operation, claims BlackBerry.
Based on its hardware and software, the new Z30 surely doesn't lose out much to Android, iOS and Windows rivals in the market. Yet, it will still lack the momentum of a popular operating system and critically, the wide variety apps that come with it.
Sure, there are useful apps in the BlackBerry realm, but for consumers to switch from an existing iPhone or Android gadget, there has to be a convincing reason. That reason is getting harder to come by, as people get used to rival operating systems.
Another issue is the price. At S$828, the Z30 comes up against very strong alternatives in the shape of Android and Windows devices, when it goes on sale in Singapore on October 10.
Some corporate users who are accustomed to BlackBerry might be tempted to upgrade – and they might be happy with the new Z30 – but the ecosystem around the company is shrinking fast.
There are already fewer BlackBerry users than Windows Phone users now, and the Z30 does not look like it can turn that around any time soon.