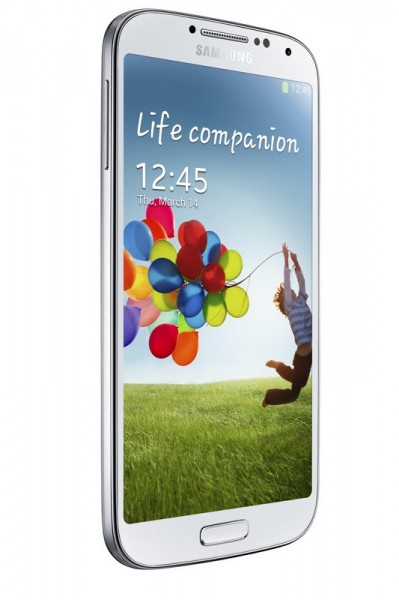 For the first time, more smartphones have ended up in the hands of users worldwide than simpler "feature" phones that lack the advanced Internet features, according to research firm Gartner.
Users bought more than 225 million smartphones in the second quarter this year, more than the 210 million "feature" phones sold, it said on Thursday.
While smartphone sales grew by 46.5 per cent over the same period last year, feature phones proved a lot less popular, with sales plummeting by 21 per cent.
Though not surprising, the figures paint a picture of a fast saturating market, with winners and losers quickly finding their new positions.
Despite worries about having reached its peak, Samsung continued its domination of smartphone sales by growing market share from 29.7 per cent in 2012 to 31.7 per cent in 2013. The closest competitor, Apple, saw its piece of the pie shrink from 18.8 per cent to 14.2 per cent, despite selling more phones.
In third place, and a long way off, is LG Electronics, which increased its share from 3.8 per cent to 5.1 per cent.

More interesting, though, are Lenovo and ZTE, China-based handset makers that are in fourth and fifth place. Nowhere to be found, notably, are Sony and HTC, two Android phone makers looking to chisel at Samsung's lead.
According to Gartner's principal analyst, Anshul Gupta, Lenovo's smartphone sales shot up by 144 per cent year-on-year and pushed it to the fourth spot in the standings. Most of this is down to the fast-expanding China market, where the company sold 95 per cent of its phones, he added.
In the war of operating systems, Android continues to dominate. Its share is now 79 per cent, up from 64.2 per cent a year ago. Apple's iOS, meanwhile, has lost ground, with its share falling from 18.8 per cent to 14.2 per cent.
More interestingly, Microsoft has crept back up to third place, thanks in part to its Windows Phone software. It overtook the free-falling BlackBerry OS, after increasing share from 2.6 per cent to a still tiny 3.3 per cent.
At least it is moving in the right direction. BlackBerry the company, now the subject of a possible takeover, doesn't seem to have a solution to stop the slide. Despite the introduction of a new OS and new phones earlier this year, its share has fallen from 5.2 per cent to 2.7 per cent.
Meanwhile, Samsung's attempt at a low-cost OS, Bada, also doesn't seem to climbing up the charts fast. It now has only 0.4 per cent of share, instead of 2.7 per cent a year ago, which means developers will hardly consider it if they want to reach out to a large base of users.
What's the future like for each player? Gartner believes Samsung has to up its game in the US$400-and-below market for smartphones, the mid-tier segment that is seeing aggressive competition in emerging markets.
What will also be interesting is how much things will shift a year from now. Can Microsoft and Nokia come back by grabbing more share with Windows Phone, or will Samsung and Android continue to dominate things?
Nothing's cast in stone yet, for sure. Apple, like Palm before it in the PDA days, had more than 70 per cent of the market at one point. That was before meaningful competition entered the fray.