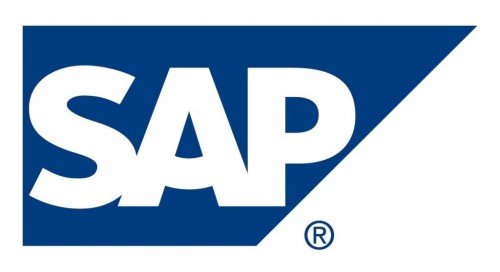 SAP is pushing deeper into the small and medium sized business (SMB) market in a bid to shed its image as a provider of expensive business software for large enterprises.
"We want to bust the myth that SAP is only associated with Fortune 500 companies," said Kevin Gilroy, senior vice president and general manager for global channels at SAP global partner operations during a SMB event in New York.
While not apparent to most people, some 80 per cent of SAP's 263,000 customers are SMBs. Citing estimates by technology research firm Gartner, SAP said the SMB market is expected to grow to US$244 billion by 2018.
To better meet the demands of SMBs, Gilroy said SAP plans to make it easier for companies to buy its software, right down to reducing the number of pages in customer contracts from over 100 to just one. "We need to be delighting customers, even with the contracting experience," he said.
As the SMB market is a largely fragmented one, Gilroy said SAP's efforts to reach out to smaller firms need to evolve as well. That includes equipping partners with expertise to better meet the diverse needs of SMBs.
To sweeten the deal for SMBs, SAP said Thursday that it will extend its "buy now, pay later" programme for another year to help small companies cope with cash flow problems. Introduced in early 2014, the scheme offers zero per cent financing for up to two years for the purchase of any SAP product.
The German software giant is also planning to launch a new version of its Lumira data visualisation tool for SMBs. The "Edge" edition of the tool will let users create, view and share visualisation and stories with colleagues within a web browser on a desktop and mobile device.
Weeding out complexity
During the event, SAP chief executive officer Bill McDermott also underscored the importance of weeding out complex business processes that have plagued many organisations. "Our tagline for the company is "run simple", but we are not trying to dumb you down," he said.
"We are going after complexity, which is the biggest enemy of business", he added, noting that 10 percent of a company's operating income is lost to complex business processes today.
One SMB that has successfully streamlined its operations and reduced complexity is Golden Road Brewing, a craft beer brewer in Los Angeles.
Started by Meg Gill, the youngest female brewery owner in the world, Golden Road Brewing has been using OrchestratedBeer, a cloud-based software specially built for beer breweries.
"We want to go from grain to glass in the shortest time, from where the grain comes from to which beer depletes the fastest on the shelves," said Gill.
"Offering fresh beer is a great competitive advantage," she added. "Our system has allowed us to track and eliminate as many variables as possible, so we can be ahead of our competition," she said. "Our goal is to get our beer on the shelves within 30 days."
The use of OrchestratedBeer – which is based on SAP's Business One software targeted at SMBs – has helped Golden Road Brewery grow its sales revenue in the past year by 160 per cent, making it one of the fastest growing start-up breweries in Southern California.
The success of SMBs like Golden Road Brewery is also being repeated in Southeast Asian countries such as Malaysia, Indonesia, Thailand, Philippines and Vietnam, which are all key markets for SAP.
"But what we would love is to have more partners in Southeast Asia who can develop add-ons for us," said Rinse Tamsma, global vice president of sales for SAP Business One. In SAP's parlance, add-ons are software features that cater to niche processes such as wine production and high-tech manufacturing.
Tamsma said having deep industry-specific capabilities is particularly important in mature markets like Singapore, where companies expect vendors to know their business well at the first meeting.
While Business One is available through the cloud and on-premise, Tamsma noted that customer choices will vary based on the maturity of the market.
"In a mature market like Singapore, businesses will get rid of their servers if they can, and they are also confident enough to put their all their data on the cloud," he said. "But in developing markets, companies may not be completely transparent, so they may maintain two books – one for themselves and one for the tax department."