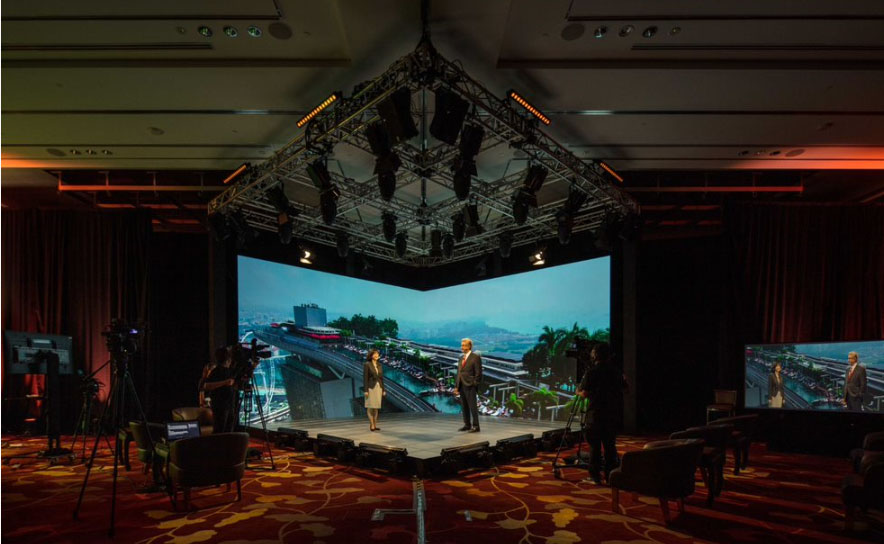 The next virtual conference that grounded travellers might visit is a "hybrid" one where a hologram of a speaker is beamed onto stage to interact with other actual speakers on a live stage at Marina Bay Sands.
The integrated resort yesterday unveiled a studio that enables event organisers to stream live events that feature both virtual and actual speakers on the same stage. It also accommodates up to 50 people in the audience.
To do so, the virtual speaker has to simply set up a regular camera in his office or home and make sure he has a black background to enable the holographic image.
Alternatively, he can visit one of several studios that Marina Bay Sands is partnering with overseas to make the virtual connection to those on stage here in Singapore.
Connected over the Internet, he could be standing virtually next to other speakers who are here in person.
The stage features two 6m by 4m right-angled LED walls that can show off high-resolution visuals that promise to be more realistic than images superimposed on a green screen.
At the same time, a plexiglass LED floor displays projections that can also deepen the sense of immersion, catering to various types of events held virtually, said the integrated resort yesterday in a media release.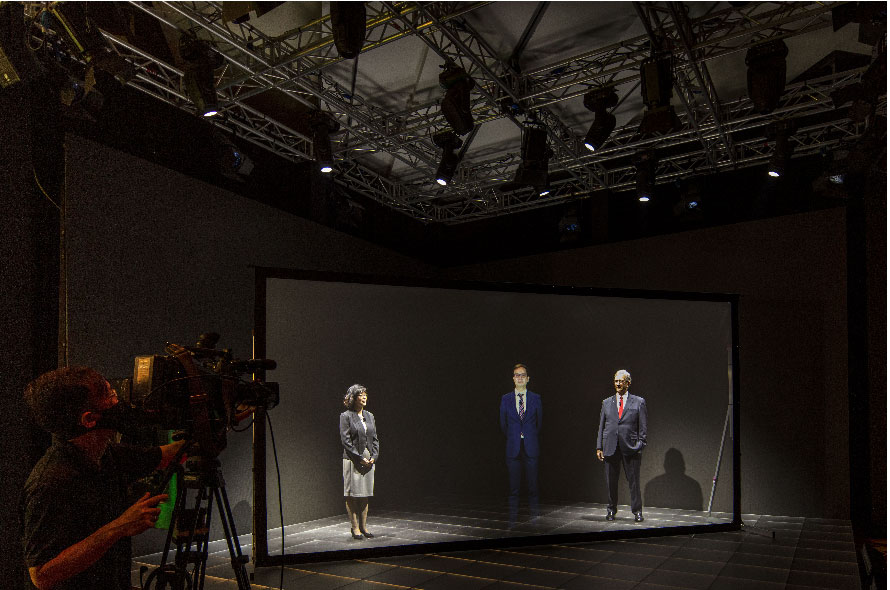 Like other event venues around the globe, Marina Bay Sands has seen many events go virtual with the limitations to travel and meetings enforced during the current pandemic situation.
The new "hybrid" stage is pitched as a way for organisers to go beyond the mostly virtual events now to offer a more immersive experience, as people find new ways to connect safely.
In Britain this week, singer Sam Fender played a live concert for 2,500 people who were placed in separate raised platforms in an open-air location in Newcastle, England.
Marina Bay Sands said yesterday that it expects its live stage to enable event hosts to incorporate technologies such as augmented and virtual reality in future, to deliver compelling presentations.
Its vice-president of conventions & exhibitions, Ong Wee Min, said the latest right-angled LED walls and stage create an immersive experience to bring presentations to life.
It would not only spark conversations, but help drive engagements and greater attendance for the next edition of events, he added.