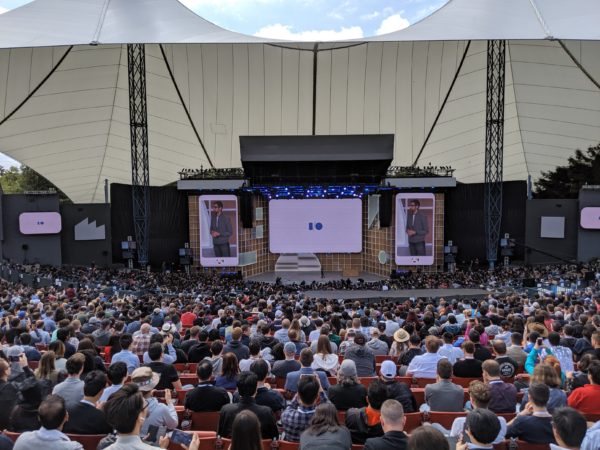 Social distancing has become the current buzzword. Big events are out. Business travel is down to a trickle. Airports have become ghost towns.
Amid the Covid-19 crisis, however, technology is helping people cope with the disruption caused by coronavirus. Creative people have used technology to design and distribute compelling online content on hygiene tips, for example.
There is the Italian grandmother who shares humourous hygiene tips she used to give to her grandchildren. Or the oh-so hip French video clip on health tips, and the interesting Vietnamese animated video explanation of Covid-19.
On top of re-focussing society's behaviour on personal hygiene, Covid-19 is also re-shaping the way people meet for big events.
The uncertainty over when this health crisis will blow over has led to the cancellation or postponement of big global events like the developer conferences originally scheduled over the next few months by Apple, Google, Microsoft and Facebook. These events are being moved online.
Thousands of developers, tech specialists, product managers and the like will miss the face-to-face meetings which are the gold standard for exchanging ideas and strengthening business relationships.
In my experience, it is always nice to hear the keynote and conference speeches but if I miss them, I can usually find them online later.
It is the coffee breaks and networking sessions where connections are made and when serendipitous meetings occur which will be the toughest to replicate.
On top of that, attending in person allows individuals to touch, feel and experience new gadgets, products and services. This experiential process is also hard to produce virtually.
Technology exists to enable live streaming of conference speeches or to capture them for future viewing. Platforms for group meetings meetings like Zoom, Skype or Webex are already being heavily used by remote office workers.
These technologies are efficient and productive collaborative tools, but they have limited features to enable virtual conferences.
There is a new crop of emerging virtual conferencing platforms like Run The World and Hopin.
According to a Techcrunch report last month, Run The World provides conference organisers with "templates, for ticketing and payment processing, streaming and enabling social interactions throughout the event, and helping organisers follow up with attendees afterward".
The Hopin platform broadcasts live events for up to 100,000 people and holds Q&A sessions and networking opportunities all online.
According to a Financial Times report, "Hopin combines Twitch-style livestreams of keynotes, Zoom-style video conferencing for groups, and one-to-one conversations inspired by Chatroulette, a 2010 viral phenomenon". (Chatroulette is an online chat website that pairs random users for webcam-based conversations.)
They are already being used by companies in the United States but have not made an appearance here yet. Companies holding large events of over 100,000 attendees can benefit because they do not have to secure suitable venues ahead of time.
These virtual alternatives can also be liberating for small conference organisers especially those who put together niche events that attract less than 100 attendees.
They do not have to worry about putting down hefty deposits months in advance to reserve event venues. Instead they can channel their efforts to getting good speakers and creating stimulating conference programmes.
At the same time, there are reasons to be sceptical about virtual conferences. The technology is available but tough challenges exist.
What kind of format can be used to replicate the experience of attending events in person? What techniques can be used to grab audience attention? How will virtual networking sessions work? There is long list of issues to grapple with.
Right now, I am looking forward to the virtual conferences that will be held by Apple, Google, Facebook and Microsoft. Certainly they will bring their technology to bear.
It will be instructive to see how they make their events highly experiential and entertaining so that attendees will stay tuned in.
There is a silver lining to the Covid-19 crisis, in that it is disrupting the traditional conference format. What emerges in the following months may change the way conferences are held in future.