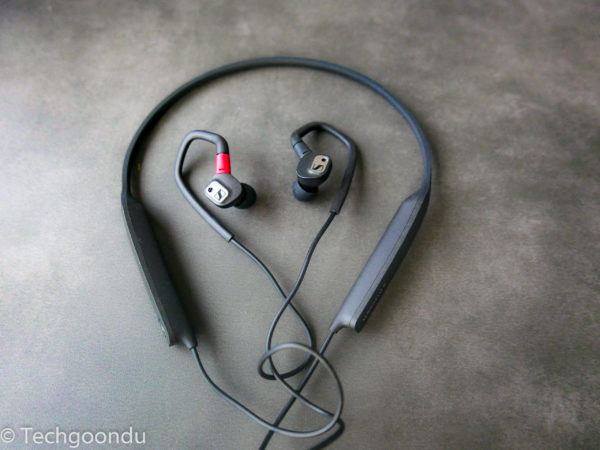 Wireless and audiophile are usually two words that don't mix when it comes to hi-fi, but I'm here to say that the Sennheiser IE 80 S BT are a pair of earphones that will convince you otherwise.
The neckband-style Bluetooth earphones are a departure from the usual ear buds that are all the rage now, but they are a lot more comfortable to wear for hours.
Like the rest of the high-end Sennheiser range, such as the flagship IE 800 and IE 800 S earphones, the IE 80 S BT impress with their excellent sound as well.
Let's start with the audio, because that's rightly the star of these earphones. The IE 80 S BT – the Germans do need to make the names easier – make use of high-res codecs such as LHDC, aptX HD and AAC to deliver high bit-rate and "lossless" audio quality.
Just like how an MP3 track cuts out portions of a track to keep file sizes small, older wireless delivery codecs compress and cut off some parts of a track to keep things running smoothly, sans wires.
The lossless codecs used on the Sennheiser earphones don't lose detail in the same way. It's no surprise that they are becoming more common today, with audiophiles demanding the convenience of wire-free operation while enjoying the audio quality they are used to.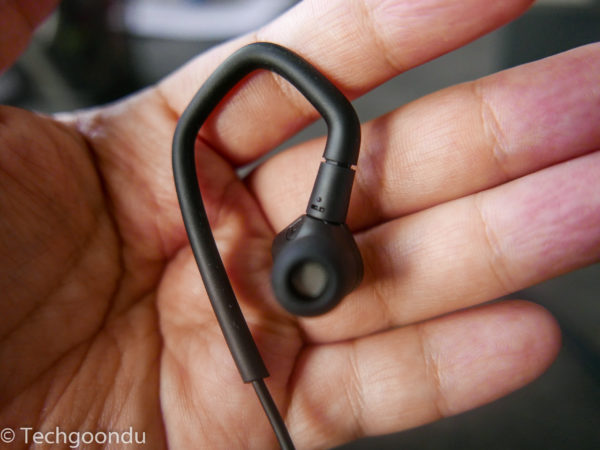 The IE 80 S BT earphones impress with their accuracy, scale and generally sure-footed delivery of a wide range of sonic material.
Playing Coldplay's Sunrise, for example, you hear the haunting violin solo with a clarity and brightness that could penetrate a dark curtain.
On the same album, the gospel-like BrokEn track gets your feet tapping to the beat. Clarity and separation of the vocals and piano are on point here.
Playing something more complex, with more instruments and varying dynamic ranges, also doesn't seem to faze the Sennheiser earphones.
Hans Zimmer's Interstellar movie soundtrack, for one, has lots of sudden highs and lows, loud and quiet moments, but the transitions between these moments always come across as seamless and natural.
Indeed, that's one thing I like so much about these Sennheiser earphones. The sound is effortless, open and airy so you don't feel like everything is stuck in your head or worse, in your ears.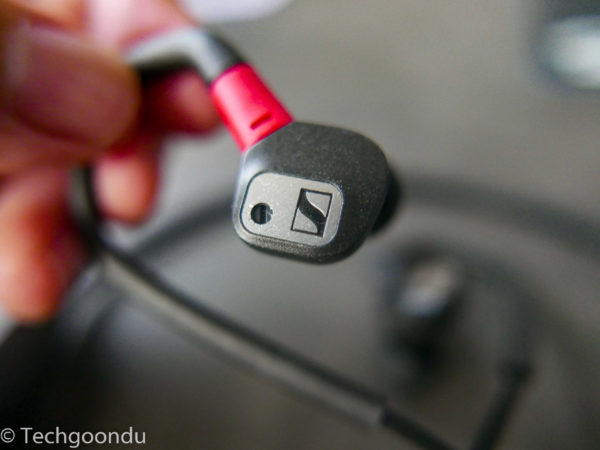 Despite their modest size, the earphones deliver the scale that is demanded of, say, the Hans Zimmer pieces or live performances of a live U2 concert in Paris. It's hard to detect a hint of distortion or strain despite the small drivers in the earphones.
Another thing I like about the IE 80 S BT is the earphones' balance. There isn't the annoying slant towards more bass or unnaturally lean sound, which means your favourite tracks don't get too coloured and awkward.
I fired up some electronic dance music tracks, like Interactive Noise's Count Down, and again, the earphones don't miss a beat while holding the bass tightly in control.
As is mandatory today, Sennheiser also has an app for you to tweak your bass settings. I didn't have to use it much because I liked the IE 80 S BT out of the box.
What about something slower? Female vocals from familiar Cantonese or Mandarin tracks resonate with an intimacy that once again is possible with a well-balanced sound. Not with a coldness or the kind of "warmth" that has been oversold as something good.
For all my tests, I played back the tracks in the highest quality available – usually Master or HiFi – from my Tidal app on my LG V30+ phone. I used Wi-Fi in my room to stream the songs.
It's not easy to find fault with the sonic presentation of the IE 80 S BT, though I'd wish the battery lasted longer than the six hours of music playback that are promised. That's less than the time needed to fly from Singapore to Japan.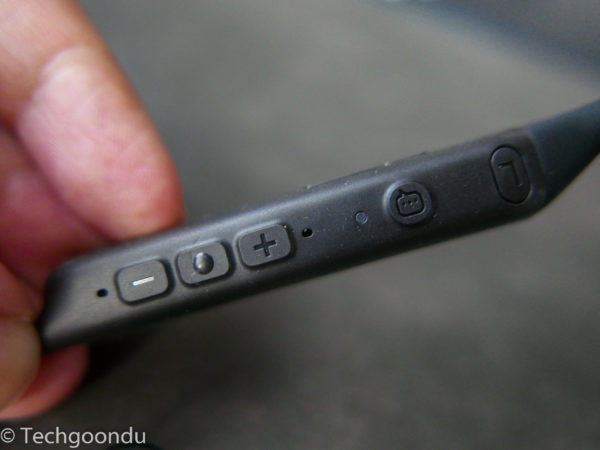 The other slight issue I have is the slightly hard-to-reach controls on the left side of the earphones.
You need to get a hang of what each button means – there's playback and volume, for example – or you'd be awkwardly staring at the side of your neck to get at them.
I guess Sennheiser expects you to be holding your phone to do all that since these are wireless earphones.
What it does get right, more importantly, is the comfort offered by the earphones. Hands down, these are the most comfortable earphones that hook onto my ears that I've tried out.
Frankly, they hardly feel like they are there when they are wrapped around your ears, so hours of listening don't warm up or stress up your ears.
The soft foam of the ear buds also fit in your ears without forcing themselves too tightly in. With these Sennheiser ear buds, you get them fitting snugly without feeling uncomfortable.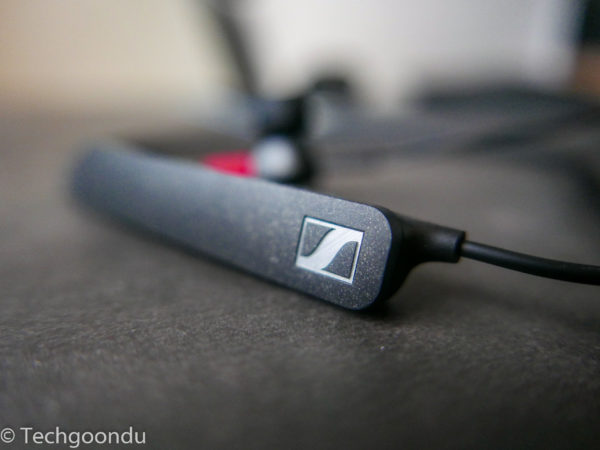 Clearly, the biggest disadvantage of the IE 80 S BT is that they are not "truly" wireless like the many tiny earbuds that are appearing today to connect to a growing list of phones that have dumped the headphone jack.
But the trade-off – in the shape of a neckband and the control module that houses the excellent AKM digital-to-analog converter (DAC) – brings clearly superior audio quality for the discerning music lover.
As Bluetooth earphones go, the IE 80 S BT are not a cheap pair at S$749. Right now, they are on sale at S$489, so I'd say they offer fair value for money.
If you're looking for a pair of wireless earphones that also sound great, these Sennheiser earphones will surely have to be high on your list.