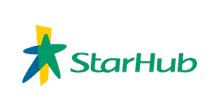 Hundreds of illegal set-top boxes that could have been used to view StarHub TV channels were seized in Singapore earlier this week, during a police raid.
The cable TV operator said today that the "few hundred" boxes, used to unscramble TV channels, were found at a storage facility, after several months of investigation.
From early this year, it had been tracking a syndicate that was distributing sales flyers for illegal set-top boxes that claim to unscramble StarHub TV content. Now caught, the suspected illegal importer is expected to face criminal prosecution.
It is a criminal offence to sell, import or manufacture illegal set-top boxes in Singapore. It is also against the law for consumers to tap into StarHub's network using illegal boxes, with the intention to intercept and receive the content signals without authorisation.
The news comes weeks after rival SingTel had raised concerns that StarHub's boxes allowed pirates to watch the popular Barclays Premier League matches now shown on cable TV as well.
The two pay-TV operators in Singapore both show the live matches, after a protracted tussle over the broadcasts was settled earlier this year. SingTel claims its mio TV offering, which runs on newer Internet protocol technologies, is "pirate proof".
StarHub said today it was currently migrating pay-TV customers to a new encryption standard that cannot be unscrambled by existing illegal boxes. It had also destroyed 300 illegal boxes two years ago, in a much-publicised campaign against piracy.
Yet, the latest episode seems to show that the fight against piracy is like a technology arms race. Despite a StarHub move to digital delivery back in 2009, pirates are still trying to crack the code to watch the channels for free.
That's not to mention the various pirate websites that allow users to watch or download other TV content for free on a PC.