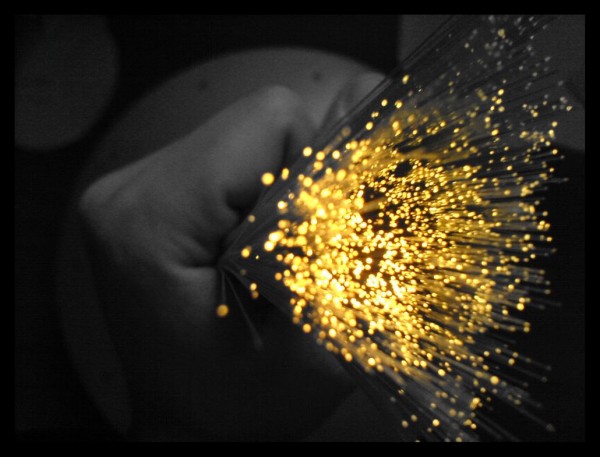 So you just jumped onto the 1Gbps bandwagon after seeing how cheap the prices are for fibre broadband in Singapore.
The three cheapest offers are now from M1 (S$49 a month), MyRepublic (S$49.99), and SingTel (S$50 a month).
StarHub, meanwhile, bundles a 100Mbps cable modem link with a 1Gbps fibre service at S$69.90, while ViewQwest offers an even faster 2Gbps at S$89.95.
Yet, the one question bugging you, if you are a geek, is whether you are truly getting 1Gbps. What are the roadblocks in the way of you reaching top speed? Here are a few, and how to remove them.
1. The content
Singapore is one of a handful of countries that have 1Gbps services. Much of the Internet, frankly, hasn't caught up and still delivers webpages, videos and other content at just a fraction of the speed you can download at.
Good news is, there are more and more content companies that cache their data locally in fast Singapore servers, via content distribution networks.
When you download a game from Electronic Arts (EA), or a software driver from AMD or Nvidia, for example, you get to see your fibre broadband performing true to its potential.
2. The Wi-Fi
Despite recent advances, Wi-Fi simply doesn't do justice to your 1Gbps link. Read beyond the theoretical speeds on the brochure and you'd realise the real-world performance is a lot lower.
In the best scenarios, speeds can go up to 250Mbps, according to tests on the respected SmallNetBuilder site. That's only a quarter of your 1Gbps link. So, leave Wi-Fi to video streaming and Web surfing. For huge downloads, use a network cable.
Specifically, a Cat 6 or at least Cat 5e cable. If you are hooking up via cables already built into your walls, you just have to see the light on your router when the port is connected. It will tell you if it's connected at a max of 1Gbps or 100Mbps.
3. The router
There is a reason why Internet service providers are bundling new Gigabit Ethernet routers that can genuinely handle 1Gbps of traffic at one go. These come with network ports – as well as a powerful processor – that can deal with the heavy load.
If you have an older router, even if it's a Gigabit Ethernet version, it may not have the processing power needed.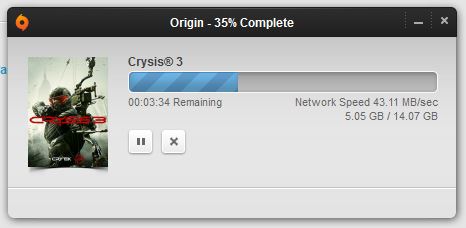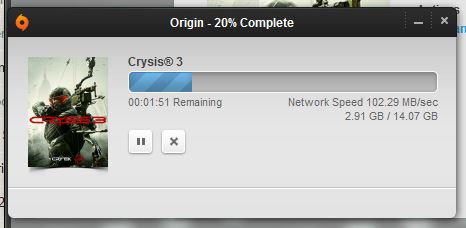 When I upgraded my M1 broadband link to a 1Gbps service this week, the old Linksys EA3200 router that I was using could only handle game downloads from EA at about 43MB per second, or 344Mbps.
Swapping in an updated (and more expensive) Linksys EA9200 boosted the download speed to 102MB per second or 816Mbps.
Slightly better results – about 860Mbps – were recorded for a Warcraft game patch downloaded from a local cache server. This time, the data was not written to a disk, so the solid state drive (SSD) on my PC would not be a bottleneck.
4. The hard disk
Speaking of which, you'd want to invest in an SSD if you download large files often. It had seemed inconceivable until recently, but the data from the Net may be transferred to your PC faster than its hard disk can handle, thus slowing things down.
Many of today's SSDs can write faster than 200MB per second (1.6Gbps), while newer models can do 500MB per second (4Gbps). Those are theoretical numbers, but at least they will help your PC keep up better with the data that's coming to you at speeds unfathomable in the past.
5. The processor 
If you are running a server and sharing files with friends, be mindful of the potential performance hit on your processor as well.
Opening up an SFTP (Secure File Transfer Protocol) link to friends, for example, requires the processor to handle the encryption of the files. There's a limit to how fast this can be done on modest processors, like the Arm-based chips found commonly on network attached storage (NAS) devices.
This may not have been apparent when you had a 200Mbps link and you were maxing out the bandwidth, but with 1Gbps, you could be wondering why things are still stuck below the top speed.
Changing up to a faster chip, say, an Intel Atom or even Core i3, might make a difference.
6. The overheads
Finally, there are network overheads. Whether this has to do with the Internet traffic protocol you're using or simply the additional work routing between network equipment, you are unlikely to get the full 1Gbps on Gigabit Ethernet gear.
What can you expect? Often close to 1Gbps, perhaps even upwards of 900Mbps, according to SmallNetBuilder.
Worth the while going on 1Gbps?
It's best not to "disturb the force" if you are happy with what you got now, and don't want to spend money on new SSDs or routers to get the max out of a 1Gbps link.
After all, what's the practical difference in receiving a large game file that you download only once a week or month? Would waiting a few seconds more matter?
Perhaps the biggest reason for going on 1Gbps is that the services are so cheap. For example, M1's S$49 deal is just S$10 more than its 300Mbps service at S$39 a month.
You could always sign up now, enjoy the speed boost when available and upgrade to the accompanying gear later.
One thing's for certain though, you'd never run out of bandwidth at home now, unless you are running some serious cloud-based number crunching in your bedroom.