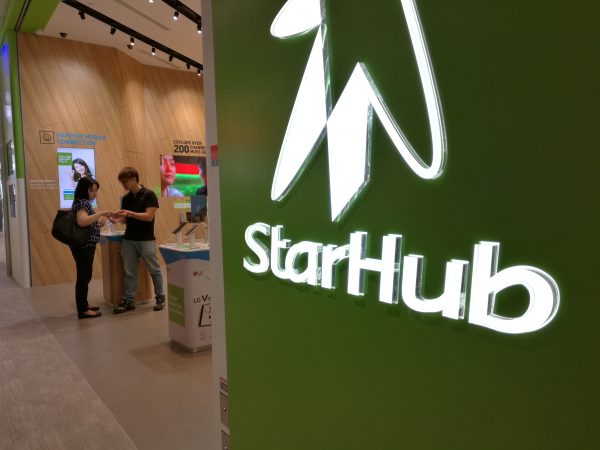 StarHub is boosting the top speed on its 4G network to 1Gbps, becoming the first telecom operator in Singapore to offer such a service to consumers.
The upgrade will enable them to download files or surf the Web at speeds that promise to be more than twice as fast as the current 400Mbps. Large video files, with the right conditions such as a good signal, will take seconds to download.
The improvement, however, can only be enjoyed by users signed up to StarHub's Unlimited Weekend plans, which offer unlimited data usage on weekends and start from S$48 a month.
At the moment, it is also limited to high-traffic areas. These include Marina Bay, the Central Business District and Bedok, Bishan, Chinatown, Clarke Quake, Clementi, Orchard Road and Tampines.
"StarHub will expand coverage to other high-traffic areas in stages, based on network traffic insights," said a StarHub spokesman, when asked about plans for islandwide coverage.
"Our priority is to roll out this network upgrade at key hotspots, areas at which large numbers of customers congregate, to enhance customers' mobile data experience," he added.
In the past year, telcos have gradually upgraded their networks in preparation for the upcoming 5G technology that promises speeds of over 1Gbps. This is widely expected to be around 2020.
In February, Singtel completed a trial that offered 1Gbps speeds on its mobile network, which it proclaimed as a world's first. This was done with equipment vendor Ericsson in parts of Singapore.
The country's largest telco had earlier stepped up from 300Mbps to 450Mbps in January 2017 and then to 800Mbps in July 2017.
It helps that phones are also available today to support the higher speeds over 4G. Models supporting the 1Gbps service on StarHub include Samsung's Galaxy S9 and S9+, Sony's Xperia XZ2, and Huawei's Mate 10 Pro, P20 and P20 Pro.