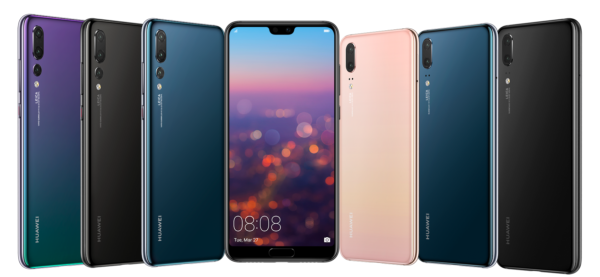 By now, you may have heard how well Huawei's new flagship, the P20 Pro, performs in terms of its camera.
I'm here to say you read right – the phone revealed just last week moves mobile photography forwards in a giant leap.
Let's start with the much-talked-about rear camera that sports no fewer than three sensors – one for colour, one for monochrome and one for zoom.
This is unlike other multiple-camera setups today, say, with Samsung, LG or Apple. On LG's V30+, for example, the two lenses work independently, one for wide-angle shots and one for more regular pictures, like your portrait or food images.
What Huawei does with the P20 Pro, as it has done before, is to take the images from all its sensors and put together a single image. This, as I found, is better than what many a single lens can usually do.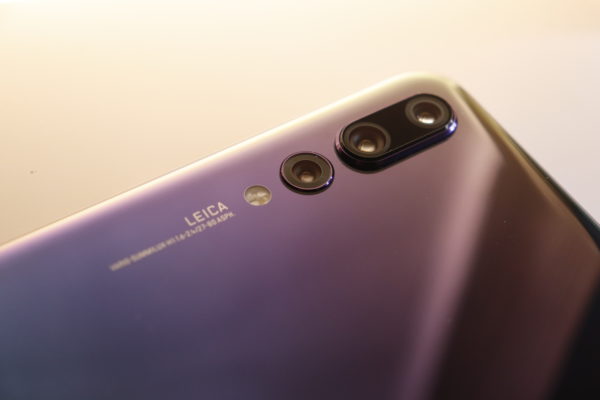 The P20 Pro's three sensors in the rear camera include a 40-megapixel colour sensor (with f1.8 aperture lens), a 20-megapixel black-and-white sensor (with f1.6 aperture lens) and a 8-megapixel colour sensor with 3x zoom (with f2.4 aperture lens). All three go to work when you fire away.
It helps too that the colour sensor is 1/1.7-inch in size, which is the largest currently for a smartphone. Samsung's Galaxy S9+, in comparison, comes with a 1/2.55-incher.
Using a bigger sensor with more megapixels has its advantages. On top of having a larger file to use for post-editing by the camera, it also allows smoother colour graduation from bright to dark areas for much better colour reproduction.
The hardware is one thing. By combining the information gathered from the sensors with artificial intelligence-enabled image stabilisation, Huawei's P20 Pro has more headroom to correct camera shakes.
That's not all. To increase the sensitivity of the sensor, the engineers at Leica decided to use a method called light fusion which is similar to pixel binning.
The camera system uses four pixels on the sensor to create one single pixel in the recorded image. This reduces the chance of having unwanted pixel noise or ISO noise while enabling a much higher ISO setting of 102400, which is unheard of on a smartphone.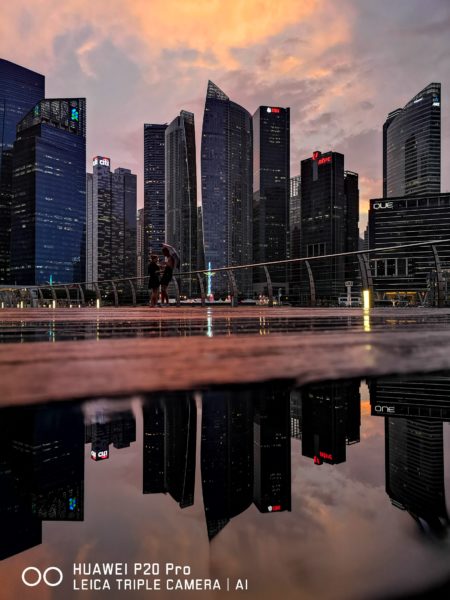 Leica has also introduced an in-camera post-editing algorithm that mimics how professional photographers edit their photos in Lightroom and Photoshop called Image Blending to create High Dynamic Range (HDR) images.
This useful for capturing difficult lighting situations such as sunsets or sunrises and low-light conditions, while minimising ISO noise.
When putting all these improvements together, the P20 Pro can now capture a night scene in HDR using a four-second long exposure without the need of a tripod. In photography terms, you can say that's a miracle.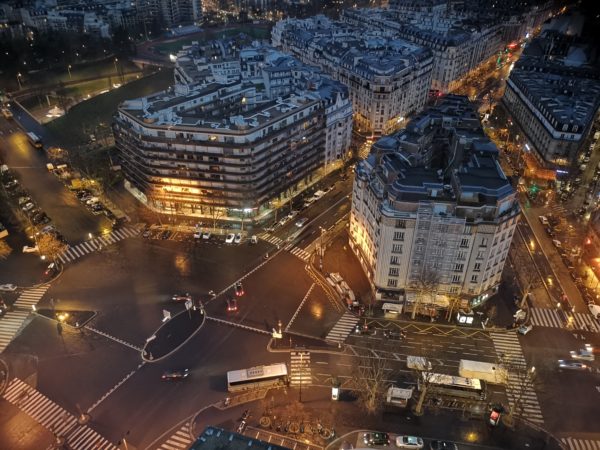 The result is simply breathtaking and the experience of using the phone to shoot night scenes is liberating. I am now more mobile without dragging the tripod with me.
The images that came out of the camera are close to what I would create with Photoshop and Lightroom too and that saves a lot of time in front of the PC.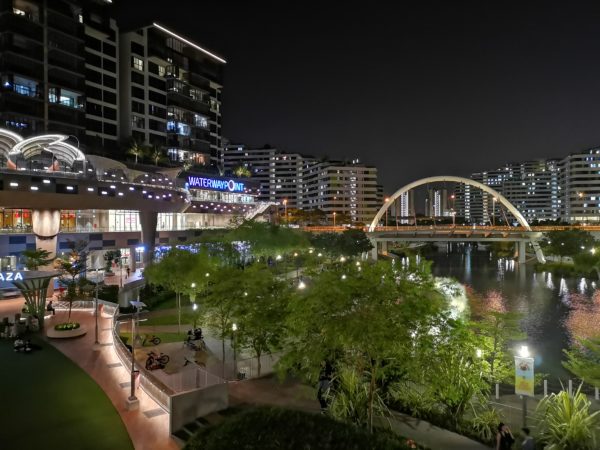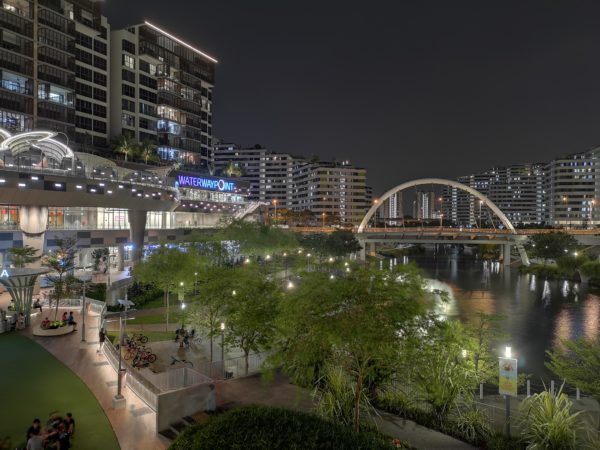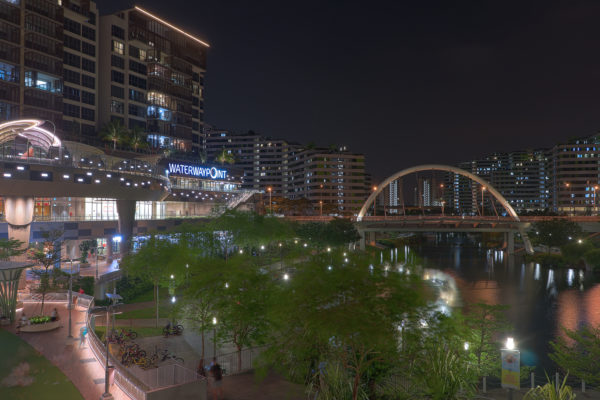 I would have thought that having such a great night shooting experience is enough to sell the P20 Pro but Huawei has another trick up its sleeves.
One of the weaknesses of a smartphone camera is the lackluster zoom capabilities. Over the years, I have seen different ways to incorporate an optical zoom system into the phone, from Samsung's Galaxy K Zoom to the more recent Lenovo Moto Z Hasselblad Camera Module.
With these past efforts, the zoom's reach could be pretty decent, but the image quality typically wasn't that great.
Leica's solution for the P20 Pro involves the use of the 8-megapixel sensor with a 3x zoom. Together with the other two sensors, it is able to produce a 5x "hybrid zoom" image.
I have been quite impressed by the quality from these composite images. No, actually, they are stunning in showing sharp details and without any loss of contrast or colour.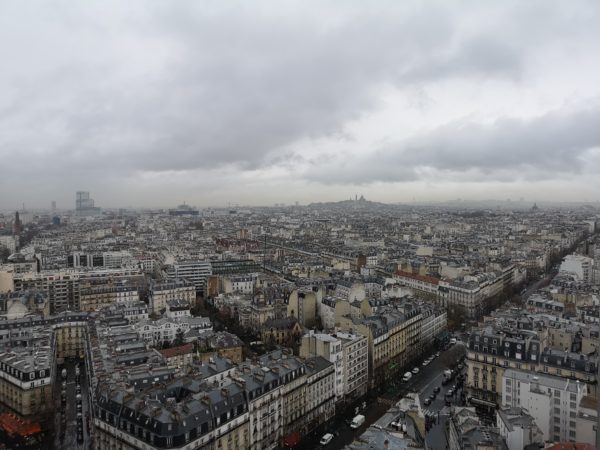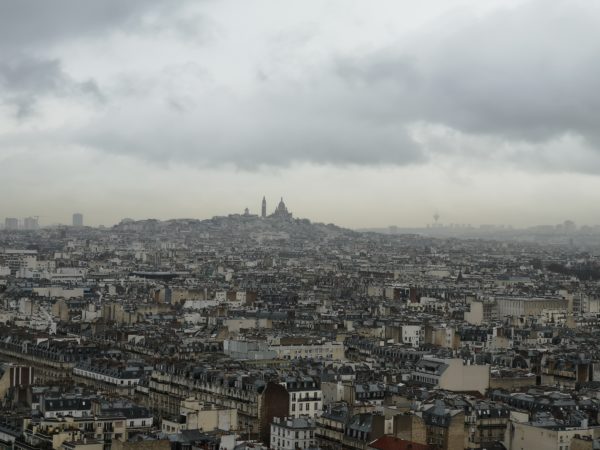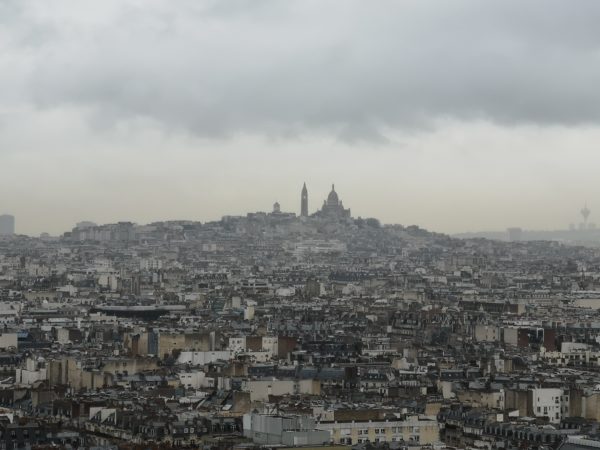 Like the Mate 10 Pro previously, Huawei continues to make use of its own Kirin 970 processor's AI features in the P20 and P20 Pro.
The camera not only recognises the subject – it can apply 19 different combinations of the shutter, white balance (colour) and bokeh settings to fit the subject matter.
It can also suggests ways for you to take a photo, like providing a guide box on the screen to get everyone in a group shot. It even automatically zooms into the subject for a close-up shot if you are taking a macro shot of a toy or flower, which is very impressive.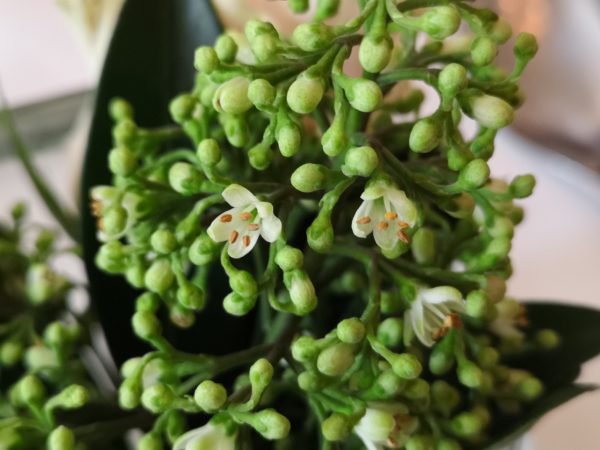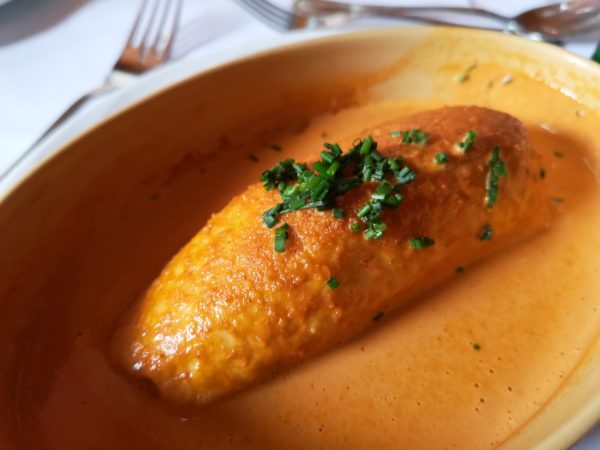 Nothing's perfect, of course. There were times the AI didn't kick in and I had to manually engage the zoom by switching my image quality settings from 40 megapixels to 10 megapixels first before triggering the zoom button.
I wish that whenever I zoomed in, the phone would switch the image quality to 10 megapixels automatically and back when I am done.
The P20 Pro is certainly an imaging powerhouse among competing smartphones now. It clocks a high score of 109 on the well-followed DXOMark test, though it still has some areas to improve on.
For example, by using Pixel Binning, all the images captured by the phone have only 10 megapixels in all but the Pro (manual) Mode.
Ten-megapixel image files may seem small at first but they are definitely more than enough to be used for printing of A4- or Super 8R-sized photos and online photo sharing.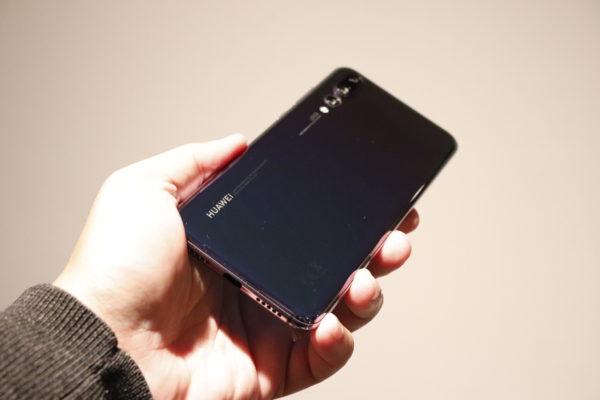 What I do feel is grossly inadequate is the storage capacity, a "happy" problem brought about by the 40-megapixel sensor.
Huawei could argue that the 128GB internal storage is enough for most users but having a microSD card slot is certainly essential to serious photography enthusiasts.
You do want more storage to save the huge 79MB RAW image files from the 40-megapixel sensor, especially if you want them for post-processing later on a computer.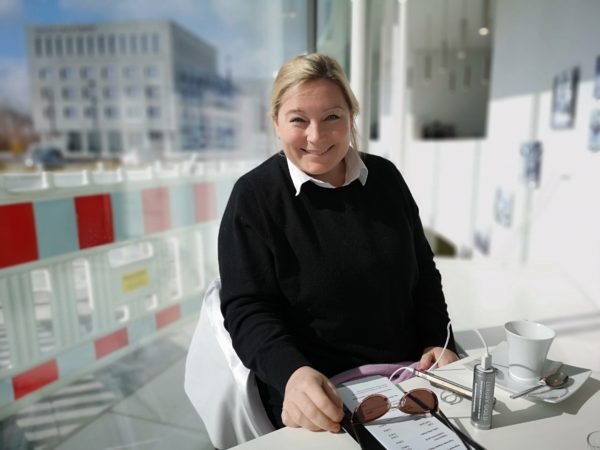 If you are fond of taking portraits, the P20 Pro is a great tool to do that. The bokeh effect is now rendered very nicely and the subject is extracted more accurately. The P20 Pro has certainly improved upon the Mate 10 Pro.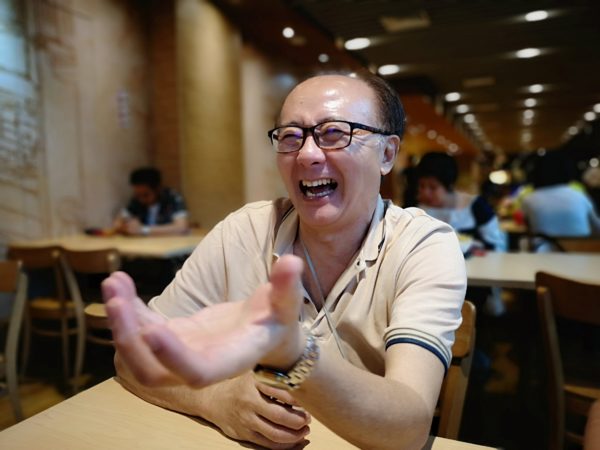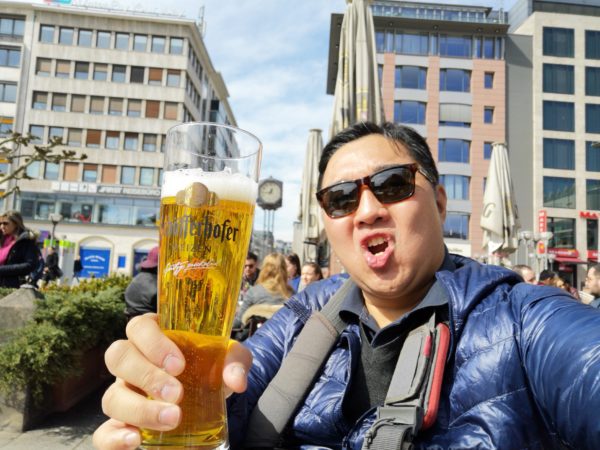 Among the imaging enhancements, one thing I am not crazy about is the slow-mo video capture. It's another me-too feature after Sony and Samsung both introduced it earlier.
Like Samsung, Huawei only offers this at 720p resolution. Surprisingly, in sufficient light, it is pretty good. Great for sharing on social media, where resolution may not be an issue.
Then again, capturing a good slow-mo video can be a hair pulling experience. To capture successful footage, I must time my shutter accurately to the start of the action sequence and the camera's user interface is not helpful at all.
My experience with Sony's Xperia XZ Premium is definitely better in this regard. If you are into slow motion video, this is something you need to try and decide for yourself.
Inevitably, a review of the P20 Pro will involve its imaging functions, since they are the breakthrough features and main selling point.
Fortunately, the rest of the hardware isn't shabby, either. The Huawei Kirin chip, which powers the AI in the phone is no slouch. And with 6GB of RAM and a 6.1-inch OLED screen, it brings what you expect of flagship phones today.
The 4,000mAh battery works well, despite my heavy usage during the trial period. Even after 20 minutes of shooting a time-lapse footage, it took up only 5 per cent of battery power. The power pack can last a whole day of usage pretty comfortably.
What are the potential deal breakers on the P20 Pro, despite its obvious appeal? One is the lack of a microSD card slot, something that many Android users are so used to.
For music lovers, the lack of the 3.5mm headphone jack on the P20/P20 Pro will be painful as well. Huawei has responded by providing Bluetooth audio connection via aptX. Is that a good compromise?
Not when you still have expensive wired headsets lying around. Yes, you can use an adapter to plug into the USB-C port but that would mean you can't charge the phone while listening to your favourite tunes.
Another potential deal breaker for the P20 Pro has to be the controversial notch.
Sure, you can push the notifications to the corners of the phone and squeeze the speaker and front-facing camera into the empty space between the on-screen notifications.
You can also argue that it actually helps to increase the usable screen estate on the phone while keeping the phone sleek.
Unfortunately, the notch is now synonymous with the iPhone X which has polarised both users of Apple and Android phones alike.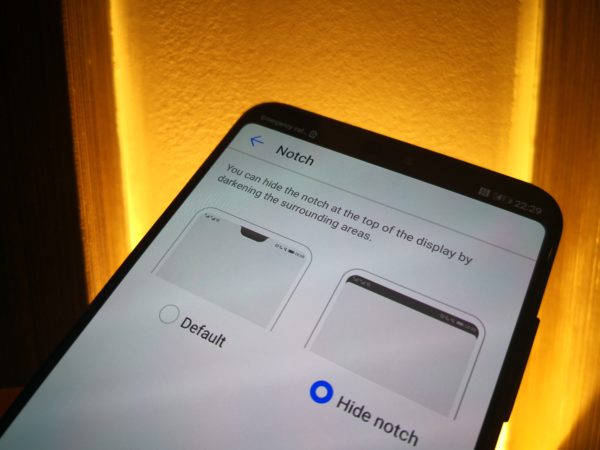 Thankfully, Huawei allows users to "switch off" the notch by introducing a black bar across the top end of the screen. Even if you do keep the notch, it will still not obscure your viewing pleasure when you stream your favourite YouTube or Netflix videos.
The notch does block the top of my Instagram app though, so certain apps have to be updated to avoid the notch altogether. There's no telling if and when developers would do so.
Unfortunately, going with the notch really brings unnecessary attention to a phone that is excellent in the one thing that will attract buyers – its camera.
The image quality on the P20 Pro has certainly performed beyond my expectations. To be sure, it still won't trump good images from mirrorless and DSLR cameras, at least not in the near term.
And despite advances, AI can't solve all problems. You still need the skills, knowledge and experience to get a good image at times.
All the same, the P20 Pro has moved mobile photography up a notch. It should be high on your list if your smartphone images mean anything to you.
Costing S$1,148 in Singapore, the P20 Pro is also competitively priced against Samsung's Galaxy S9 and S9+ (S$1,198 and S$1,348).
You get black and midnight blue now for colours, and if you wait until next month, the eye-catching Twilight option will be out. That's the colour I'd get for a phone that is already highly impressive.