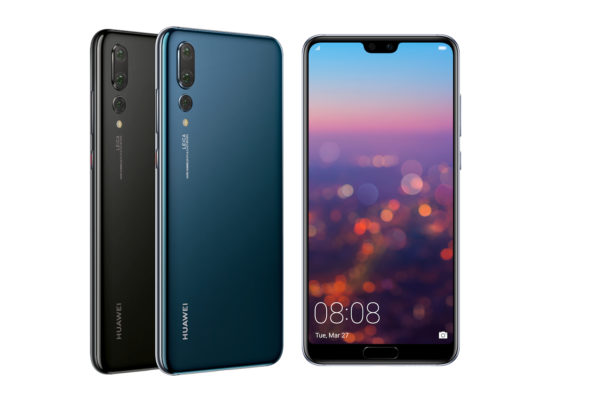 Let's start with the good things.
The new Huawei P20 and P20 Pro, unveiled this week by the Chinese phone maker, bring several firsts – a three-lens camera system promising the next leap in mobile photography, for starters.
Yet, if you look at the phone for the first time, you will not miss the most controversial of design elements. Yes, I'm talking about the iPhone X-like notch at the top of the screen.
It is hard to be diplomatic about this, but the first impression for anyone who has an interest in smartphones will be that Huawei has once again copied Apple's design.
Okay, you can "turn off" the feature by blacking out the top part of the screen to make it look like a solid black bar, but it's strange why has Huawei included the notch at all.
The Chinese phone maker has tried hard to assert its own brand identity in recent years, as it came up with market-leading mobile photography performance, thanks to its partnership with Leica.
So, it is disappointing that it has done what a number of Android phone makers are doing this year, by emulating a feature on the Apple flagship phone that was slammed when it debuted last year.
For Apple, the notch was used to hold its front camera that had new, enhanced features. You can say it was something that also made the iPhone X unique for the iPhone's 10th anniversary.
Sadly, just copying this feature on an Android phone makes a phone maker look like it lacks design ideas. Sure, there are people who would love the iPhone X look and want it on an Android phone, but is that segment large enough to force other Android users to accept it? Especially on a flagship phone?
Despite the misgivings, Huawei obviously thinks it is a good idea to have the notch on the P20 and P20 Pro. It's a big risk it is taking on two flagship models that promise so much more.
To be fair, there has been a fair bit of copying among phone makers over the years. The slate shape that has become the fixed form today has only so many permutations that you can dream up.
Apple's design has always been fresh, starting with the touch user interface on the first iPhone. Slowly, the use of metal and glass created elegant-looking models over the years. Not surprisingly, Android phone makers followed this trend.
The question is, why hasn't Huawei and indeed other Android phone makers looked to their own past for inspiration?
In the past few years, they have innovated as well. Samsung is the top phone maker today for a reason – its metal-and-glass cases have sported a unique curved screen since the Galaxy S6 Edge of three years ago.
The Galaxy Note series also stand apart from the competition because of the use of a stylus, something that has won over fans over the years.
A different curved screen was also adopted by LG in the G Flex in 2013 and G Flex 2 in 2015. The G Flex 2, in particular, is a very comfortable phone to use as my thumb does not need to stretch to reach the far corners of the screen.
Plus the contours fitted the side of your face as you held up the phone to talk. It's a pity LG decided not to continue the line.
Of late, the slate form factor has been kept mostly intact, apart from the modular concepts from LG's G5 and Lenovo's Moto Z that allowed you to attach a camera module, a speaker or even a projector.
Still, having a slate doesn't mean one cannot be unique, either. Take a look at the more recent Xiaomi Mi Mix 2, the Vivo Apex concept phone and the Razer Phone.
They may look similar at first glance but they have a uniqueness and class that is understated. The Mi Mix 2 has minimal black bezels, the Apex comes with an in-screen fingerprint sensor and the Razer Phone packs a fast screen for gaming.
In a competitive field, having a design language that a brand can call its own will help to make customers stay loyal.
This is exactly what Huawei seeks with its enhanced photography features and use of artificial intelligence (AI). Its phones are now known for these traits, which is a good thing.
Now, if only it had done away with the notch, the P20's sleek design would have just been called sleek, without any talk of it being a copycat again.