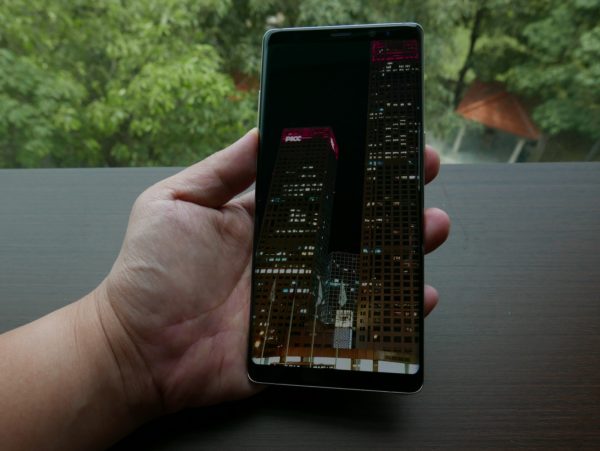 There's a lot to like about Samsung's latest flagship phablet, the Galaxy Note 8, which once again distances the Korean phone maker from the chasing pack in the market.
Yet, the biggest talking point about the phone isn't its sleek full-frontal display, large 6.3-inch screen or even dual-lens camera. Instead, it is the S$1,398 asking price, something which far exceeds the S$1,000 or so that flagship phones have cost in the past.
Is Samsung asking too much? I'd say yes if you are paying that full price, because you would have entered the zone of diminishing returns. Samsung's own Galaxy S8+, which has a slightly smaller screen, cost S$1,298 at launch and can be had more cheaply now.
If you can get a good deal from your operator, however, the Galaxy Note 8 is well worth checking out. I've brought up the price at the start, because there's really no reason talking about a phone that's great but you can't afford.
Now, there's no arguing the Galaxy Note 8 is excellent. It actually stands as the best phablet you can buy now. That I'm certain from the couple of weeks I've been playing with it.
Since the Galaxy S6 Edge two years ago, Samsung has hit on a winning formula with its curved screens. No argument here that this is the sleekest design around, even with competing "bezel-less" offerings from Xiaomi and Apple.
Now, the Galaxy Note 8's so-called Infinity Display looks quite stunning. Without a physical or even soft button in sight, the full-glass display is as good looking as they come.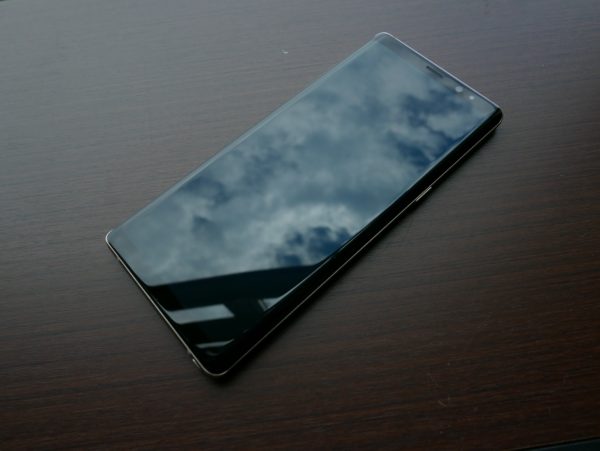 Of course, one downside with the Note 8 is that it can be too large for small hands. While I have no issues navigating the screen, the fingerprint sensor at the back requires a bit of a stretch.
If you had issues with the Galaxy S8+, you'll quickly find that the Note 8 is an even larger phone. It doesn't help that the fingerprint sensor is right next to the main camera array. It takes a while to find the sensor, though you do get used to this after a while.
Of course, you don't have to use your fingerprint to unlock the screen each time. There's face recognition and iris scanning as well, to get up to speed fast. Surprisingly, these two supposedly less developed biometric systems work pretty well on the Galaxy Note 8.
There were times I was simply looking down at the phone and it was swiftly unlocked. Hard to believe, but this was actually faster than getting my finger into position.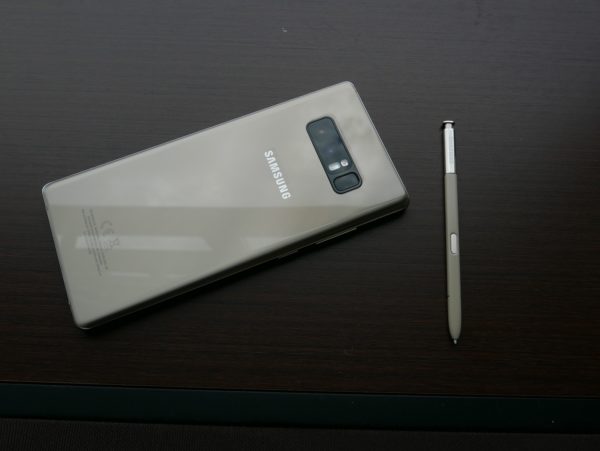 Indeed, face recognition is just one of many "old" features that Apple is just introducing in its latest iPhones this year.
As a screen maker, Samsung has used Super AMOLED, a souped-up version of the OLED (organic light-emitting diode) displays common on many phones for years and now finally on the new iPhone.
As before, the blacks are deep and the colours vibrant on the new Samsung phone. If you don't like what may seem like over-saturated images, there's always an option to tune things down.
I think I've been spoilt by looking at great Super AMOLED screens over the years. The Galaxy Note 8's Quad HD+ resolution, at 2,960 x 1,440, is a reflection of its longer screen compared to previous Samsung phablets. It is extremely sharp for playing games or simply reading text on the go.
Other features you may be used to by now include water and dust resistance (up to the IP68 standard). Wireless charging is built in – you just need to buy a separate wireless charger.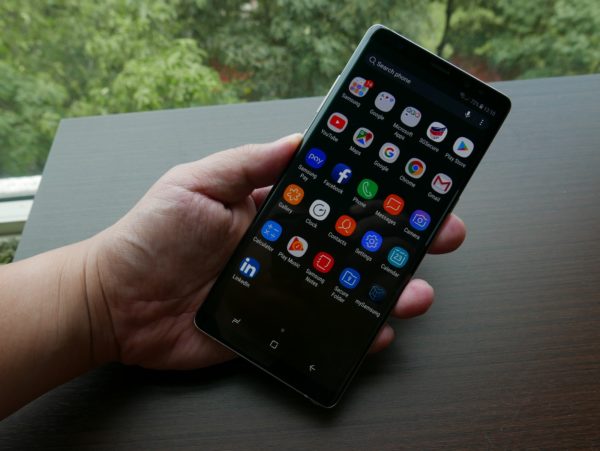 Under the hood, you can expect the latest hardware as well. Samsung's 10-nanometre octa-core processor runs at 2.3GHz, helped by a good 6GB of RAM (some laptops today still run on 4GB).
The Singapore version of the phablet has 64GB of storage. You can also pop in a microSD card with up to 256GB of movies, songs and pictures. You should be okay even if you're storing Netflix movies on the phone for a flight.
You should be storing lots of images taken from the phone as well. The dual-lens camera here is a first for Samsung, coming after rivals Apple, LG and Huawei have rolled out theirs in the past year or so.
Samsung's system works closer to what Apple and LG offer. It has a wide-angle 12-megapixel lens offering a handy f1.7 for closeups as well as a 12-megapixel telephoto lens that does f2.4, for zooming in to items further away.
Both come with optical image stabilisation, so you can expect images to be less blurry, especially with snapshots that are common on the smartphone.
The dual lenses provide more options when you're on the road, or holidaying, for example. In both low-light and bright conditions, there's really not much to fault for the average casual photographer looking to share food or holiday photos on Facebook or Instagram.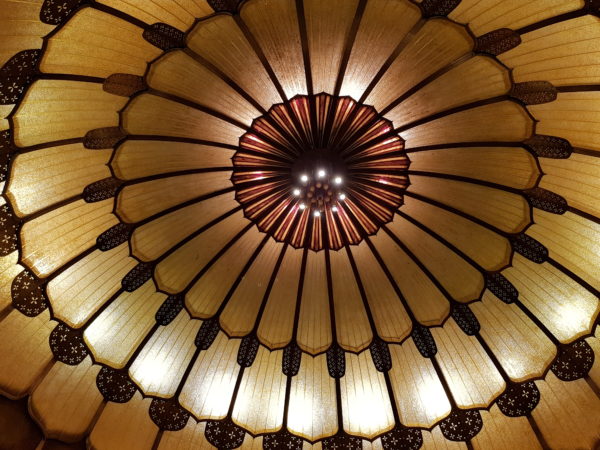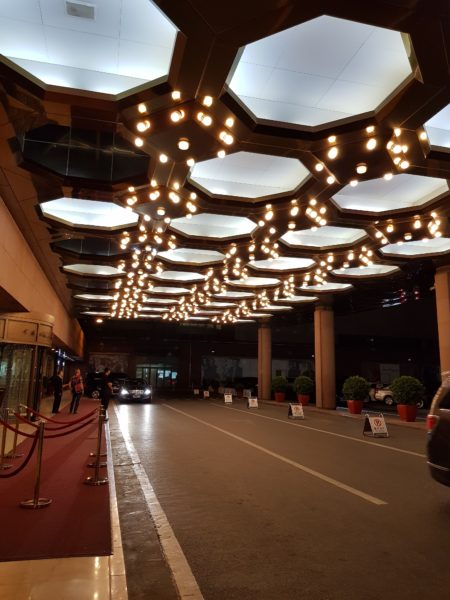 What I also like is the stylus that you can pop from the bottom of the phone. A mainstay since the first Galaxy Note in 2011, it now lets you scribble on a blank screen without unlocking the phone. That's great for quick notes you want to jot down.
Plus, it lets you translate an unfamiliar language you see on screen by simply hovering the stylus over the text. Want to know what a Japanese restaurant website is saying? Pop out the S Pen.
It can even "translate", or convert, foreign currencies to your own, which makes the Galaxy Note 8 a handy companion when travelling overseas.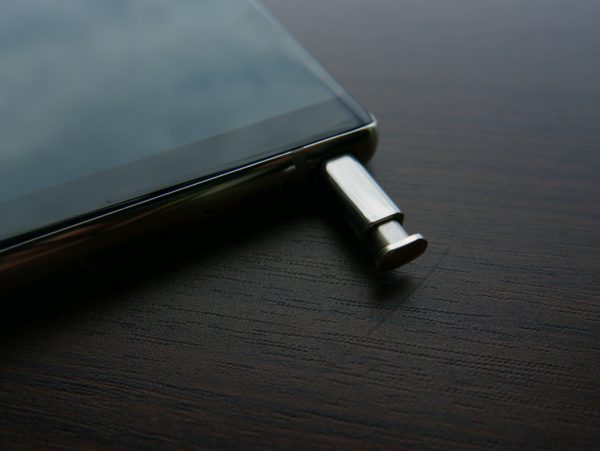 Indeed, there are lots of nice little touches on Samsung's new phone. One is support for animated GIFs, which are so easy to create you might not want to send boring static images to friends any more.
I'm happy to say that these features aren't like the junk that Samsung used to pack into its phones. Since the introduction of a neater interface on last year's ill-fated Galaxy Note 7, the company has come up with less clutter. It even allows users to avoid installing some of the software it wants to offer.
Okay, the glaring exception is Bixby. Samsung's attempt at a smart assistant is more annoying than smart in many instances, butting in to ask if you want to do something else when you just want to complete a simple task like discretely take a photo of a ramen bowl.
To be fair, I've not been a fan of many smart assistants. Even Google gets irritating when it keeps asking if I want to review a restaurant after I've finished eating there.
Bixby remains very much a work in progress. Fortunately, after much pressure, Samsung now allows users to disable the dedicated Bixby button. Unfortunately, you still can't reassign it yet.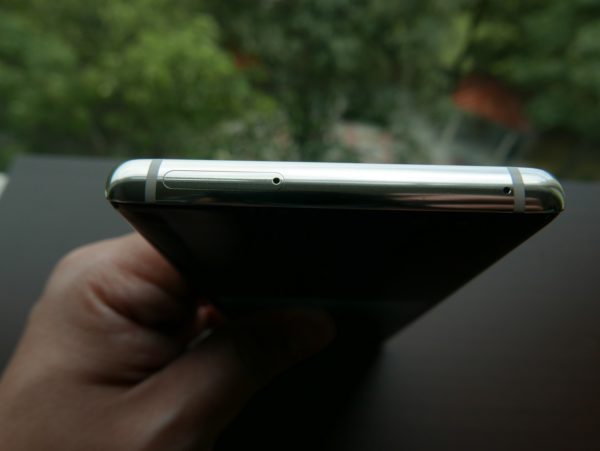 What else can the Korean electronics giant improve on? Well, the new phablet's 8.6mm girth isn't the thinnest around (it's 8.1mm on the Galaxy S8+). Neither is it the lightest at 195 grams (173 grams on the Galaxy S8+).
And as I've noticed with the Galaxy S8+ after a few months of usage, dark-coloured paint can chip at the edges. Unfortunately, black is also the nicest colour here, giving an uniform look to the camera array at the back that otherwise stands out in a slightly unwieldy manner.
Still, there's no denying the appeal of the Galaxy Note 8. With it, Samsung has taken the disappointment of last year's phablet and pushed on. Expanding on the success of the smaller Galaxy S8 and S8+, it has once again got back to winning ways.
Sleek and powerful, the Galaxy Note 8 is a step ahead of other rivals in the ring. Now if only it is a bit cheaper.