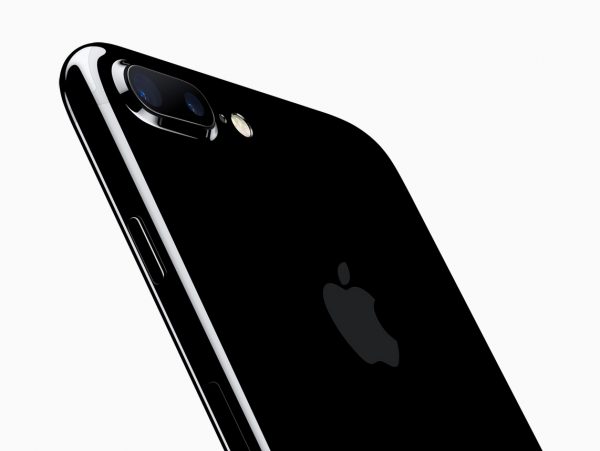 Apple's new iPhones to be launched shortly in a few hours will likely feature a nearly bezel-less OLED screen. If the online chatter is to be trusted, this will be a big feature that fans will pay for.
The reputable website on Apple news 9to5mac.com and other online sites have written about the iPhone X and its two sister phones called the iPhone 8 and iPhone 8 Plus which will be the lower-tier LCD phones.
A Dutch technology writer I met in Shanghai recently who is also working with Verizon (yes, that's possible) confirmed that the X is one model for the new iPhones.
How appropriate because X stands for 10, and 2017 is the 10th anniversary of the iPhone.
These names of the new iPhones, iPhone X, iPhone 8 and iPhone 8 Plus are the latest flurry of leaks about their names and new features in foreign online media. Of course, Apple could change its branding decisions at the last minute.
The only people who know today what the new iPhone models are, what they look and feel like and their pricing will be the three telcos, Singtel, StarHub and M1 and the Apple Orchard Road store. This morning they would have received by courier a package from Apple with some units of these new devices.
Forget about needling your friends in the telcos, they are sworn to secrecy.
Apple will unveil the new devices at its new spaceship-like headquarters in Cupertino. There will likely be an announcement on the Apple Watch and other products. But all will be overshadowed by the new iPhone.
Here are some things you may want to know about the new iPhones:
1. Price
The iPhone X will cost more than $1,000. For those who upgrade to a new iPhone annually, you would not have completed your two-year contract. So you may not enjoy the full telco subsidy. I have always paid about $1,200 for each new iPhone. Expect to pay more.
2. Availability
From previous years, the devices will be available about two to three weeks from announcement. Media statements on pricing and availability are being prepared right now.
Tomorrow, consumers will know when they can get their set. There will be a rush for the new sets. Demand for the iPhone X is expected to exceed supply because there are just insufficient OLED screens to go around.
3. X Features
The iPhone X is expected to feature a 5.8-inch OLED display in the body slightly larger than the current 4.7-inch iPhone 7. Because the display goes almost all the way to the edge of the device, the phone can be smaller but still boast a larger screen. OLED means that each pixel directly produces light rather than being backlit like an LCD display. Consequently, colours will be more vibrant and there's superb contrast.
The presumptive chart-topping iPhone X is purportedly powered by a six-core processor, making it one of the most powerful smartphones ever built. Well-known Apple analyst Ming-Chi Kuo from KGI Securities said that the X will come in silver, black and a new coppery blush gold.
From the leaks on the new iPhones, it is expected to include Face ID as a new biometric authentication to replace Touch ID. Hold the phone to your face to unlock the phone, make payment and auto-fill documents. A new 3D camera is likely to be used for accurate and secure scanning.
The X is also believed to support True Tone and use 3D sensors to recognise when a user is looking at the display and when it is not. If the user is looking at the screen, the device will not automatically dim the display.
Another new feature leaked is possible a new type of communication in the iMessages app, called Animoji. The iPhone X exclusive feature uses the 3D camera sensors to make emoji that mirror facial expressions and use your own voice. Quite a neat feature to look forward to.
There is possibly a new navigation bar on the bottom of the home screen which a user can bring up with an upward swipe. Since it is new, thee will probably be a learning curve.
Users who take a lot of photos will be glad to know that the iPhone X is believed to sport a dual camera aligned vertically. Presumably this will let users take better images. And maybe it will have a special system to aid with augment reality applications.
Share with us what you think will be the breakthrough feature on the new iPhones?