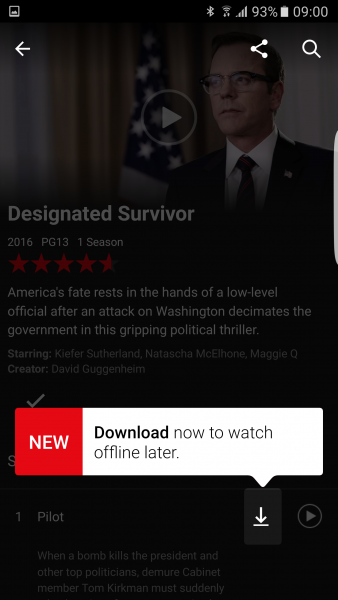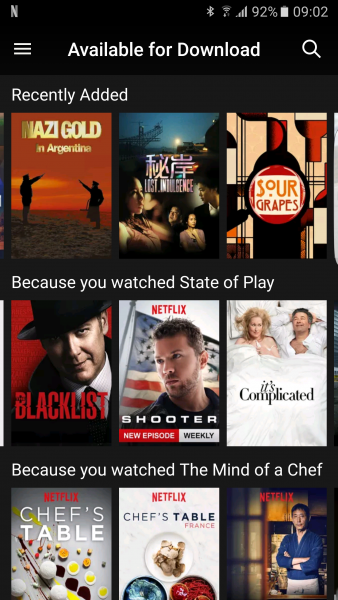 Netflix users can now download their favourite shows onto their mobile devices and watch the videos while they are on a plane or where they cannot get access to the Internet.
The feature, introduced just hours ago, comes after calls from users to enable them to watch videos while they are offline or travelling in a country where it's expensive to go online.
Downloads are available on Android and iOS devices, though they do not appear to have been extended to Windows or Mac computers.
Users have to update their Netflix apps on their smartphones or tablets to get the new feature. Once in, they can simply select to download a show that supports the feature.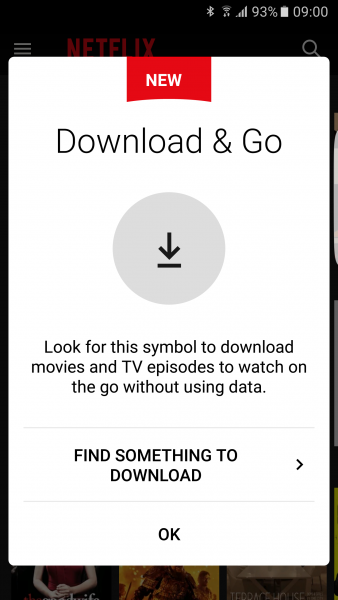 A quick check this morning shows that a good number of popular Netflix Originals, including Narcos and The Crown, are up for download. Even syndicated shows such as the Designated Survivor TV series and the Sour Grapes documentary are available offline.
You'll have to clear enough space on your phone or pop in a new microSD card, however, if you want to download entire seasons of a show.
An episode of Narcos took up 249MB on an Android phone when we tried it out just a short while ago. The 10 episodes in Season Two of the drug and crime series are expected to take up more than 2GB on your mobile device.
So, the next time you are travelling, pack up your videos on your tablet. Depending on how much storage you have, you may have more shows you like with you than what the airline offers.