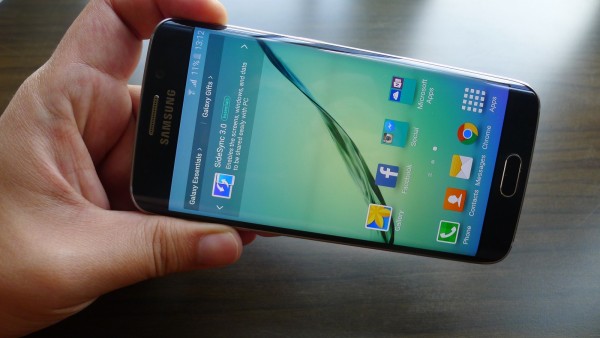 One look at the Galaxy S6 Edge and it's clear why this is the best designed smartphone from Samsung so far.
Revamped with more "precious" materials such as metal and glass, along with a screen that slopes off on either side, it will impress users who tire of cookie-cutter Android phones these days. 
Most importantly, this is one phone that Samsung engineers probably built with users' unhappy feedback still ringing in their ears.
Compared to the Galaxy S5, this is a much-improved effort in terms of design, to match the company's usual top-notch hardware.
The mirror finish at the back reminds you why you are paying top dollar for a flagship phone, instead of an already-good mid-tier alternative.
The matte metallic frame around the phone shows off the sleek, slim profile that lets the phone slip into a pocket easily. Okay, the look is reminiscent of Apple's iPhone, but that's not a bad thing to emulate.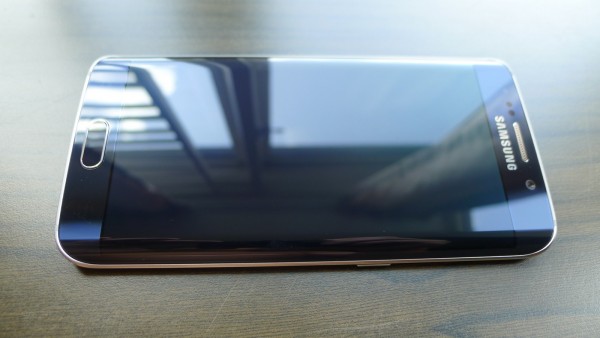 But the biggest draw is clearly the curves on both sides of the screen. If you want a no-bezel phone, this is a 0mm bezel for you. It's just sleek, like no other phone now.
The look, obviously, is not without flaws. I know friends who don't like the rather thin edges, which they feel do not offer a good grip. The fingerprints you leave on the glass back also take away the gloss.
Yet, having used the review phone for the past few days, I can't help being impressed by Samsung's new look and feel. It's the biggest change yet from a successful but ageing formula.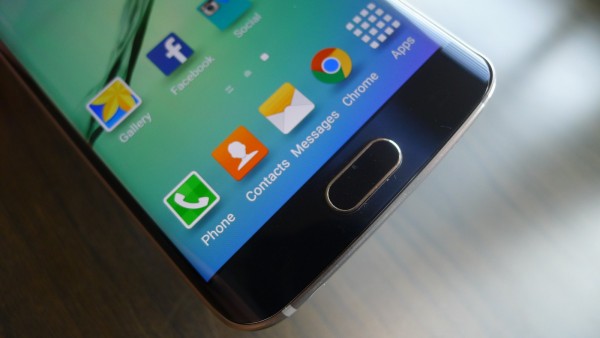 I've spent so much time on the Galaxy S6 Edge's looks because it is the main selling point here. That's not to say, however, that the hardware is not top-notch.
The most impressive is the fingerprint sensor. Place your finger – I chose my thumb for one-handed operation – on it and you effortlessly unlock the screen.
This is close to instantaneous. Plus, a big improvement over the Galaxy Note 4, which needs you to more precisely place your finger over its sensor.
The rest of the hardware that Samsung has stuffed into the Galaxy S6 Edge is among the best in the market as well.
You get a Quad HD (2,560 x 1,440) resolution on the bright Super AMOLED screen, which means sharp and vibrant images, especially if you are a fan of Samsung's preferred display technology.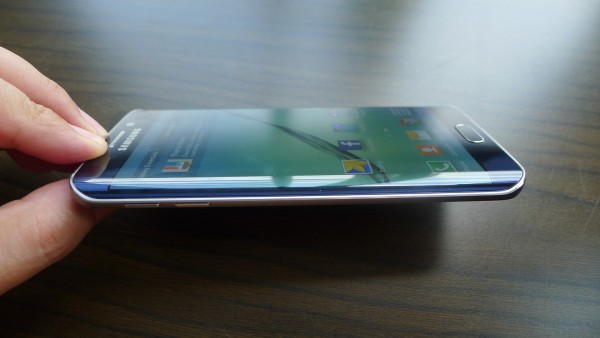 One thing you'd not have is the biggest screen around. At 5.1 inches, the display on the Galaxy S6 Edge appears smaller than the Galaxy S6's, which offers the same 5.1 inches but isn't sloped off at the sides.
The eight-core processor from Samsung, plus an ample 3GB memory, keep the Android 5.0.2 operating system and apps running smoothly. So, no worries about performance.
When it comes to snapshots, it doesn't disappoint either. The main camera shoots at up to 16 megapixels and offers a handy f1.9 aperture setting that lets you capture images relatively clearly in low light, say, in a pub.
The front camera, useful for selfies, has been bumped up to support 5 megapixels, so these vanity shots are no longer grainy affairs.
What I'm impressed with is how fast the shutter fires, so you can capture things as you see them. The fast focusing helps as well here, and I also like the shallow depth of field for dramatic shots.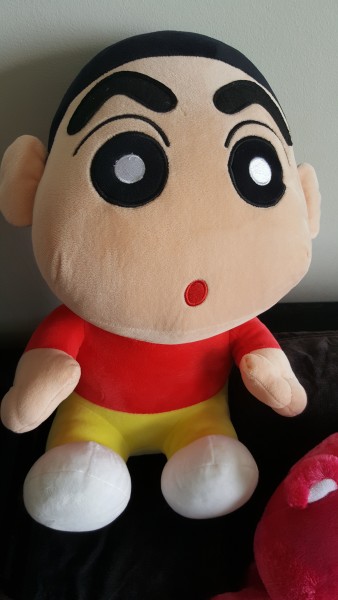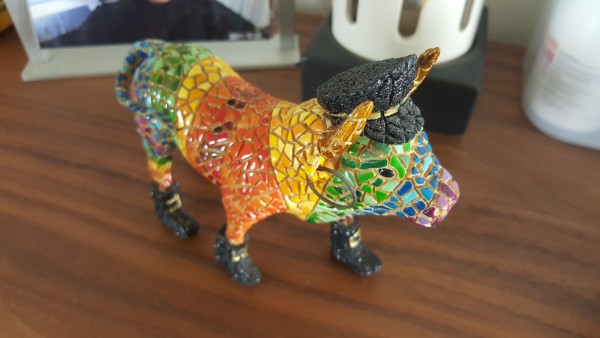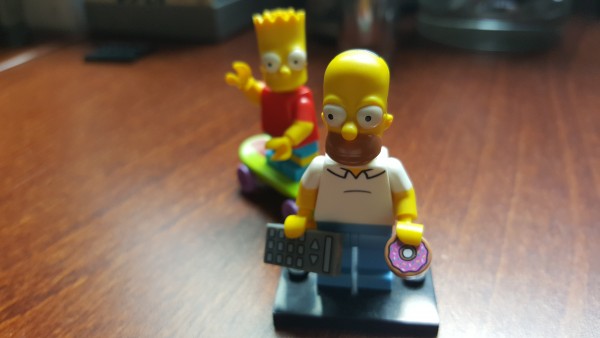 What the camera won't do as well in, obviously, is shooting fast-moving objects, such as toddlers.
Okay, I'm joking there, but as a new parent, I've found my phone cameras falling short the moment my daughter started running around instead of crawling or rolling around. The Galaxy S6 Edge is no miracle here – you'd still need a dedicated camera.
From the time I've got my hands on Samsung's new flagship phone, it has impressed me. Perhaps one area it can still improve on is its interface.
The test device I got is remarkably clean from bloatware. Samsung has smartly removed them from the Galaxy S6 Edge, which features its simplest out-of-box interface in years.
Besides the most basic apps, many add-on apps and content that used to be stuffed in the phone are now downloadable separately. So, if you want your free Economist subscription, you can still get it manually.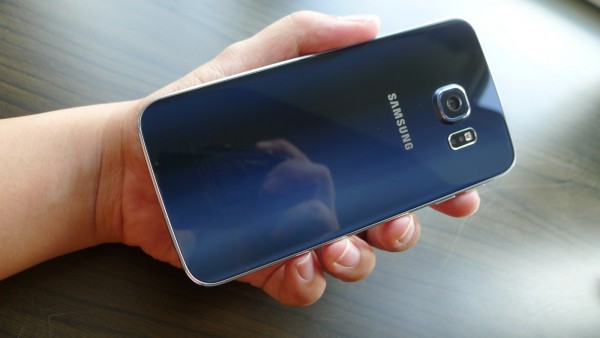 Unfortunately, Samsung's telecom operator partners may not have gotten the memo. Sadly, these folks will still load lots of bloatware into the phone rather than let you choose to download them later.
Plus, the good, old Samsung Settings screen still has too many items displayed in too many colours, but at least things are more streamlined than before.
What Samsung can take a leaf from is LG's Android interface – it's much cleaner and logical when it comes to colours, space and generally, design.
But I suspect most users might not have even tried out all these features before they'd taken out their cash or credit card for the new Galaxy S6 Edge. It's the best phone yet from the top manufacturer of phones.
Just be aware that the sleek design means you don't get a microSD card slot to pop memory cards into the phone. Prepare to pay for built-in storage, if you need it.
The phone costs from S$1,168 for a 32GB version, with the 64GB one going for S$1,298 and the 128GB option for a staggering S$1,448.
Nope, not cheap at all. Then again, if you are used to paying for the iPhone at exorbitant prices, here's an Android phone that surely looks as good as or better than Apple's flagship, while providing the flexibility that Google's operating system offers.
Just make sure you get the black version in the pictures here, or the upcoming "gold" one. They are beautiful.