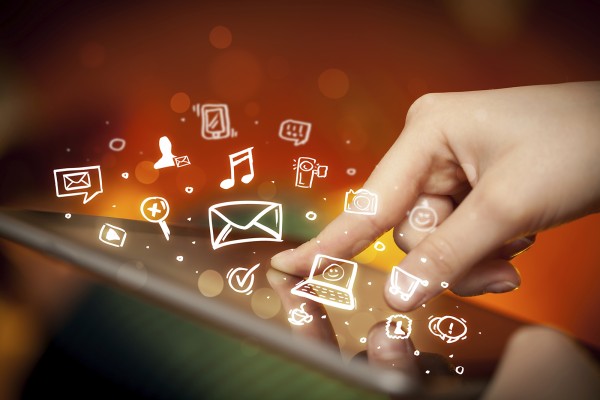 Brought to you by CommunicAsia 2015
Shiny wearables may be getting all the attention these days, but these little gadgets that people are expected to adorn in future all need one thing to be "smart" – a speedy, smooth network that connects them to the Internet.
A smart watch, for example, would have little use if it could not bring the latest messages or other notifications onto the small screen.
While current 3G and 4G networks have been upgraded to cater for a deluge of mobile Internet traffic in recent years, the floodgates will only truly open when machines – and not just people – increasingly go online in the next few years.
The Internet of Things (IoT) market in Asia-Pacific, excluding Japan, will grow from US$408 billion in 2013 to US$862 billion in 2020, according to research firm IDC. This growth is at a compound annual growth rate of 11.3 per cent.
These new "things" coming online will include not just wearables but also sensors, such as cameras or air quality monitoring systems, which report live data to city authorities. Singapore, for example, is among the first to roll out Smart Nation projects that make use of such smart devices to improve the lives of its citizens.
The new wave of connected devices brings challenges for existing wireless networks. It calls for not just a sheer improvement in the bandwidth in the air, but also a huge upgrade in the quality of these links.
In terms of latency, for example, a sensor may be connected to the Net in mere milliseconds, ensuring that the data delivered is accurate almost to the very instant it was first transmitted.
Such a connection also brings new uses. A user could control an excavator with a live connection. Every precise adjustment to the joystick could be instantaneously sent to the machine, ensuring that the execution is perfect. The user is as good as being there.
Current networks would struggle with such a usage scenario. This is where 5G networks, the next big upgrade for mobile Internet technology, are expected to come in.
Predicted to be some 100 times faster, it is also forecast to connect 1,000 times more devices. At the same time, it could provide the zippy connection to ensure that a link offers very low latency for live remote control of devices.
Already, there have been tests worldwide. In South Korea, 5G tests are offering results that show speeds that are 25 times faster than current 4G services.
The standards for 5G are still being firmed up, and researchers have pencilled down a rough date of 2020 when the real commercial rollouts are expected. Yet, there is no doubting the technology's importance in the years to come, or that it will make an impact.
Telcos transforming
Besides building the next-generation networks, some telecom operators are also embarking on one of the biggest transformations in years.
For a while now, they have grappled with the issue of owning a "dumb pipe" that other service providers earned fat profits from. These days, they are getting into that OTT or over-the-top business as well.
The clearest sign of this in Asia comes perhaps from SingTel's launch of its Wavee smartphone app in April. A rival to WhatsApp and Skype, it lets customers make Internet calls and send messages over their smartphones easily.
This comes after it unveiled the HOOQ video-on-demand service in India, Indonesia, the Philippines, and Thailand in early 2015 that delivers Hollywood blockbusters and other videos to combat rival services such as Netflix.
While telcos, even one as big as SingTel, cannot compete with the WhatsApps or Netflixes of the world for the sheer volume of messages or videos delivered, they can bank on one thing – their knowledge of the customers they serve.
After all, telcos such as SingTel know their customers the best. From where they live to when they use the Internet the most, telcos are the best positioned to take advantage of this close link they have built up for years.
In an age of heightened competition, this could be the difference between a successful telco and an also-ran.
What the future brings
Indeed, with consumers being more connected than ever, as their digital lives become more like their regular lives, the demand for improved connections will be even greater.
As smart nation projects push out, a smooth network with the new 5G technology features could uplift lives for citizens in a country or city.
Whether this is simply suggesting an alternative route to avoid congestion on the way to work, or up-to-the-second notifications of air quality, users can look forward to a host of new services to change the way they live.
What the industry is challenged with now is the building of better connections to serve more users and machines. This will be fuelled by more competition in the marketplace, as technology matures to push 5G services into the mainstream in the years ahead.
Learn more about 5G and other telecom trends from the CommunicAsia2015 event at Marina Bay Sands in Singapore from June 2 to 5, 2015.