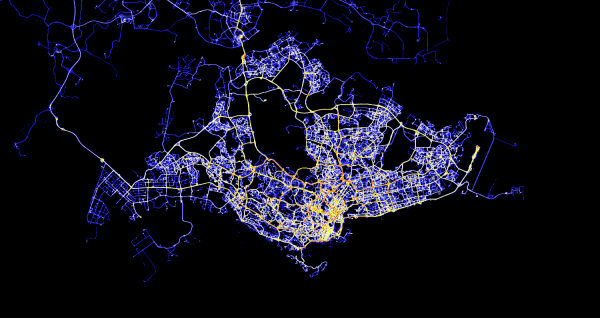 Singapore will start testing a new network technology that promises seamless connections on the go in Jurong Lake District from the third quarter this year.
Called Heterogeneous Network, or HetNet, the technology lets consumers seamlessly switch between Wi-Fi and cellular networks, in a bid to address the potential spectrum crunch resulting from growing consumption of mobile data.
According to the Infocomm Development Authority of Singapore (IDA), monthly mobile data traffic in Singapore is expected to grow from about 3.1 petabytes in 2010 to 37 petabytes in 2015, representing a compound annual growth rate of 64 per cent.
The trials, which are expected to be concluded by year-end, will be conducted by Singtel, StarHub, M1 and MyRepublic at locations such as lifts, pedestrian walkways, bus interchanges and a MRT station.
IDA assistant chief executive Khoong Hock Yun said: "The objective of the trial is to see how we can provide uninterrupted high speed Internet access for a user as he moves from his home to an MRT station and other places by switching to the most appropriate network to meet his connectivity needs."
Khoong, however, noted that national roaming – where users can roam on another cellular network – will not be tested during the trial. That's because the three major telcos have yet to work out a "robust commercial framework" to enable national roaming (read our commentary on the business case that needs to be made).
He said: "What the telcos have said is that they are commercially incentivised to put in place some form of roaming agreement, because they are willing to explore what's good for them and consumers".
Khoong added that the telcos are still mulling over what national roaming means, and how additional investments can be sustained commercially. "It will probably be rolled out progressively," he said.
Meanwhile, IDA is teaming up with Sentosa Development Corporation to develop technologies to improve the experience of visitors to Sentosa island. Both parties will also look at ways to manage waste, peak hour traffic and security on the island.