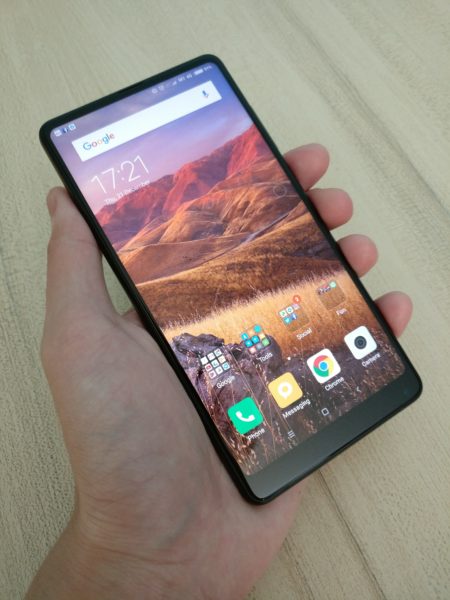 At Xiaomi's Singapore launch of the Mi Mix 2 last week, the Chinese phone maker called the device an "evolution" from the Mi Mix, which was the first real attempt at an edgeless phone by a mainstream manufacturer.
After using the phone for about a week and a half, I can say that "evolution" sounds about right. The Mi Mix 2 makes small but effective tweaks to the Mi Mix and generally, the changes refine an already attractive formula, even though there are still some kinks to iron out.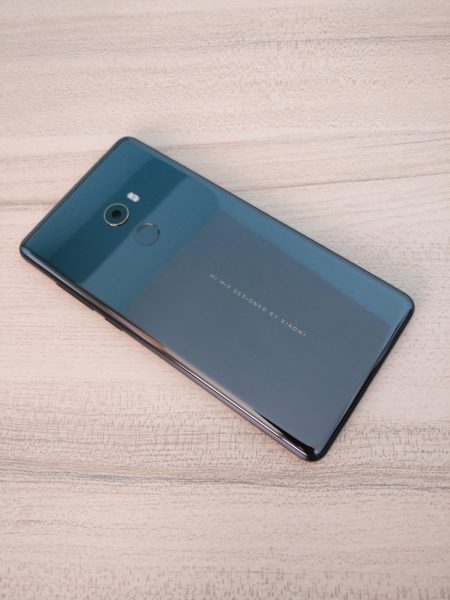 Design and build
I am a fan of the Mi Mix 2's design. The full ceramic body on the Mi Mix was elegant but precariously slippery, so I was relieved Xiaomi added a matte aluminium frame around the new phone this time. It adds much-needed grip without detracting from the seamless space-age look of the phone.
You can get the full ceramic version of the Mi Mix 2 outside Singapore, but I personally like the extra security the aluminium brings. I also like the case bundled with the phone, which gives a pleasant velvety texture without adding bulk.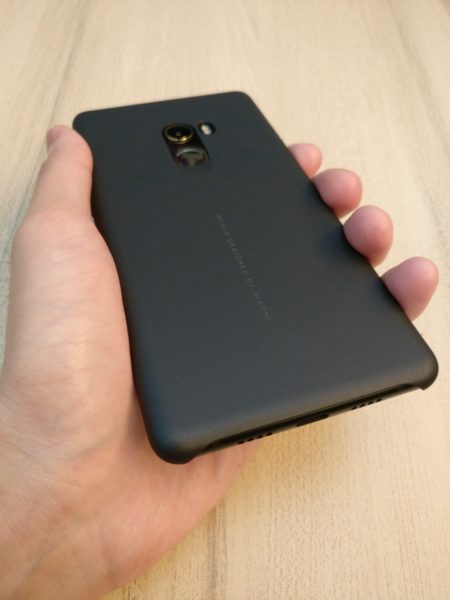 Better grip aside, the Mi Mix 2 also hits the sweet spot in terms of its form factor. The 5.99-inch screen is more ergonomic than the Mi Mix because the phone is now shorter and less wide, so my fingers can actually reach around the phone during one-handed use.
It also helps that Xiaomi rounded out the phone's edges so it does not dig into my palms as much as the Mi Mix used to.
Display
Speaking of the display, the 5.99-inch Full HD IPS LCD screen on the Mi Mix is a visual treat, especially when framed by minimal black bezels that make colours pop. It reminds a little of the iPhone X, only here the notch is replaced by a small chin.
The screen is sharp and vibrant, with good viewing angles expected from an IPS display. I have an OLED display on my OnePlus 3T, but I like that the Mi Mix 2 delivers punchy but not over-saturated colours and deep blacks on its LCD screen. The panel is also sufficiently bright in sunlight when turned up to about 80 per cent of maximum brightness.
Granted, the difference in contrast and colour saturation shows in direct comparison with OLED panels on the iPhone X and Galaxy Note 8, but the difference is slight and on its own, there is much to like about the screen on the Mi Mix 2.
Software
The Mi Mix 2 runs on Xiaomi's custom MIUI operating system built on Android 7.1 Nougat, updatable to the MIUI Global 8.5 version. Xiaomi has promised an over-the-air update to MIUI 9 which supports Android 8.0 Oreo soon, but my views are based on MIUI 8.5.
On the whole, MIUI feels a bit dated and clunky to me. Xiaomi's squarish icons lag behind the current rounded aesthetic on most Android flagships and many non-MIUI applications suffer from an unsightly white space around their icons. I think it is time for a refresh here.
What bugs me most in my daily use is how MIUI handles bundled notifications. It's good that I do not have to scroll through tens of single messages like on an iPhone, but weirdly, I have to pull down on notifications with two fingers to look at embedded content. I am not sure about other users but this is impossible with one hand and unnatural even with two hands.
Finally, I feel Xiaomi should have an option for users to choose whether they want an app drawer. This is a minor complaint but I think many Android users like me do not like having applications strewn across their home screens.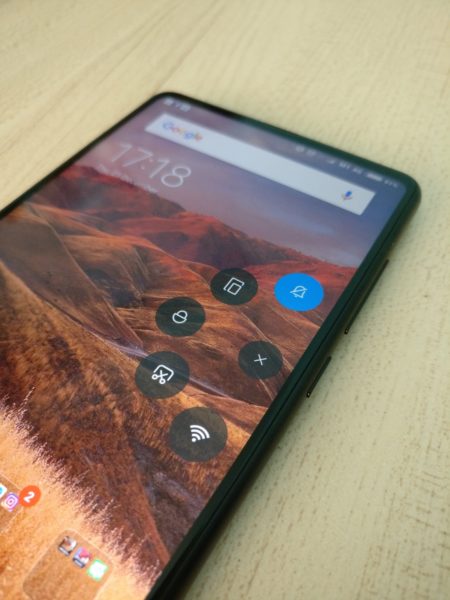 However, what I like about MIUI 8.5 is the Quick Ball, a floating button users can activate in the settings for quick access to phone functions. It looks like iPhone's Assistive Touch but acts like the LG V30's floating dock, as users can choose what goes on the Quick Ball.
I quickly put silent mode, screenshot, and silent mode on my Quick Ball, but you can put your favourite applications there too. Going forward, I feel Xiaomi can take a leaf from LG's floating dock and allow more types of shortcuts on the Quick Ball.
Cameras
On the imaging front, the Mi Mix 2 has a single 12-megapixel Sony IMX386 rear camera at f/2.0 with a large 1.25μm pixel size, which should absorb more light for brighter shots even in low light conditions.
Optical image stabilisation should improve photos taken at night or indoors too, since it compensates for hand shake during longer exposures.
From my tests, actual camera performance was mixed. Daytime shots were a highlight as the Mi Mix 2 produced vibrant and sharp images with good dynamic range. I also liked that colour reproduction was accurate, though the Mi Mix 2 does crank up saturation a little.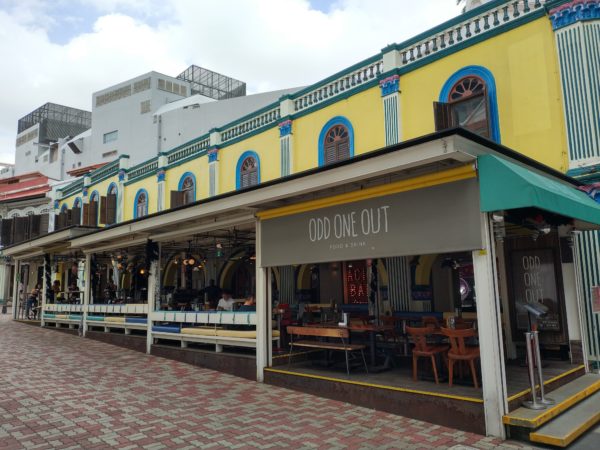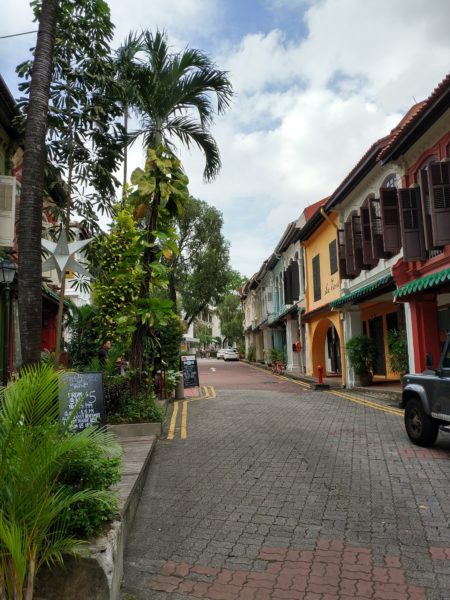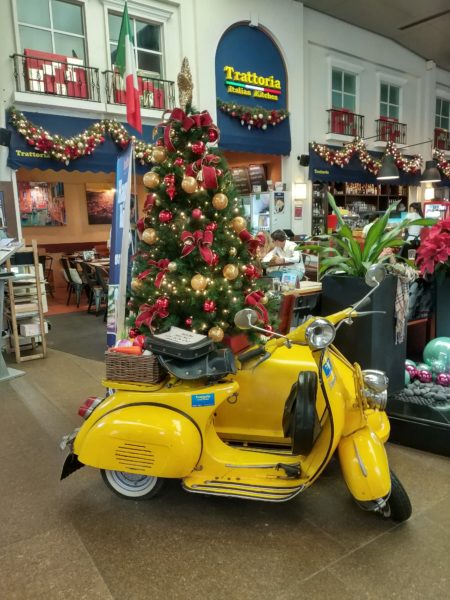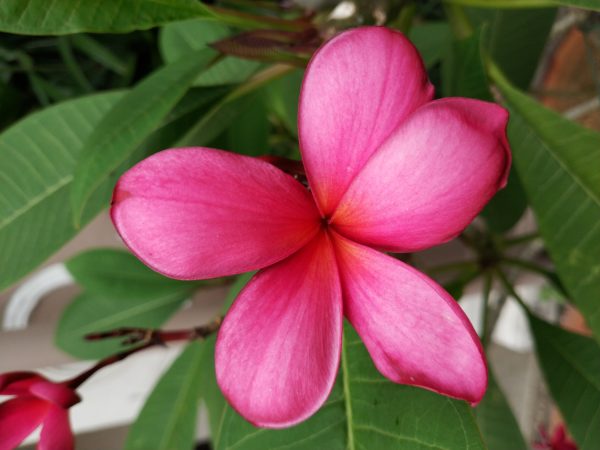 However, low light photography was a mixed bag. Despite larger 1.25μm pixels and optical image stabilisation, the camera struggled to reduce noise and retain enough light in dim scenarios. Detail often took a hit as well.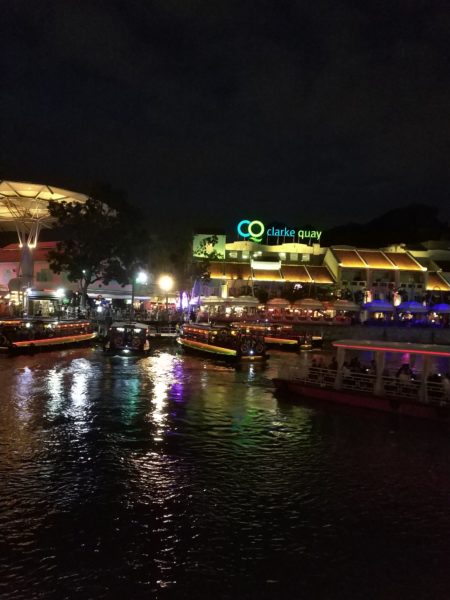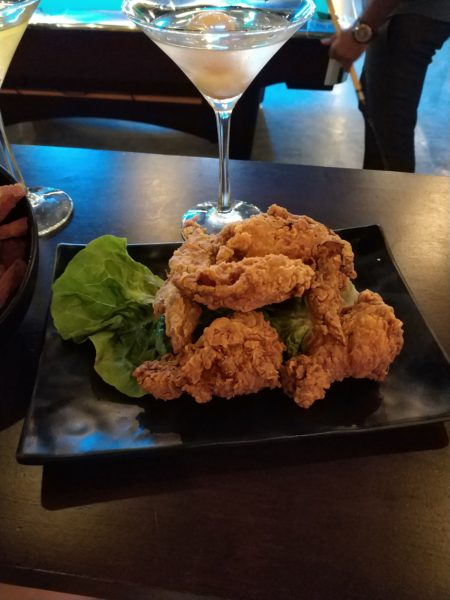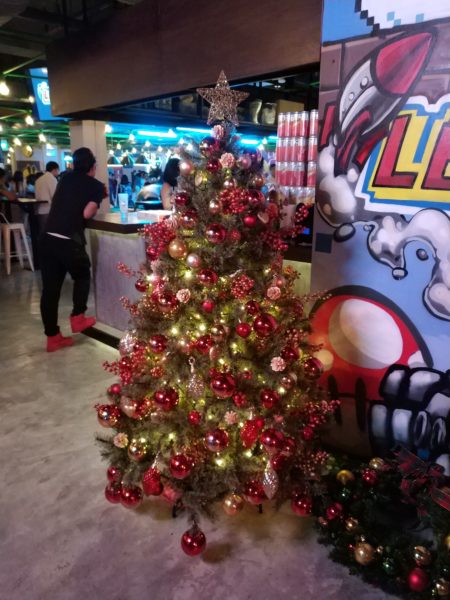 Besides the rear shooter, the Mi Mix 2 also has a 5-megapixel front camera at the chin of the phone. Its positioning is awkward, but I can at least rotate the phone and take a selfie as usual.
When it comes to apps like Snapchat and Instagram, though, the front camera gets in the way since their user interfaces do not rotate along with the phone. It was difficult to relearn the correct angles and after a few awkward selfies, I gave up using the front camera for my social media updates.
Sound
Audio-wise, two grilles flank the USB-C port at the bottom of the phone but sadly, only one is the speaker and the other is a microphone. The single bottom-firing speaker has decent sound quality with some distortion at maximum volume but on the whole, sound is uneven because there is only one speaker.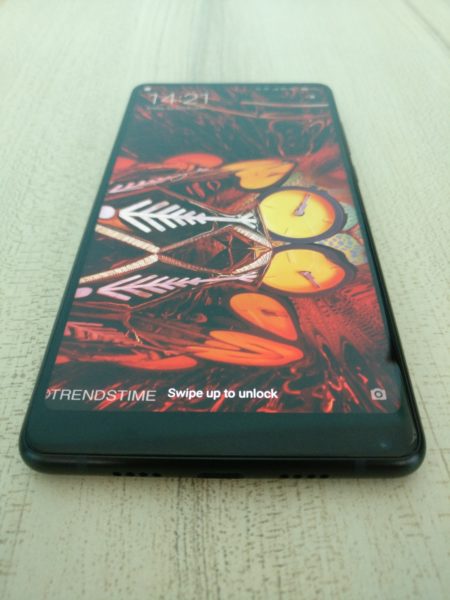 The Mi Mix 2 removes the 3.5mm headphone jack from the Mi Mix but fortunately, I could still plug in my regular earphones using the 3.5mm to USB-C adaptor that came with the phone. Overall, in-ear listening is passable and nothing to shout about.
Performance and Battery
Packing flagship internals in the form of the Snapdragon 835 with its Adreno 540 GPU, the Mi Mix 2 was buttery smooth for my daily use. It handled routine social media and Web browsing easily and kept things ticking even when I fired up heavier 3D games like Real Racing 3. The phone does get slightly warm when I was gaming but warm was all it got.
Surprisingly, battery life was a highlight of the Mi Mix 2 even though Xiaomi shaved battery capacity from 4,400mAh in the Mi Mix to just 3,400mAh in the Mi Mix 2. The combination of a power-efficient Snapdragon 835 chip and a lower resolution Full HD screen seems a good move.
I easily made it through a full day on one charge with about 15 to 20 per cent battery left, mostly doing Web and social media browsing with about an hour of gaming. Screen-on time was also good at about 5 hours, though I could eke out 6 hours with lighter use.
My only grouse with battery life would be the lack of a quick charging brick despite the Mi Mix's Quick Charge 3.0 compatibility. Like the absence of bundled earphones, this is not a deal breaker for me but I would have liked to have them for a more complete package.
Conclusion
The Mi Mix 2 is a sleek, speedy, and premium smartphone with some flaws. It improves on its predecessor, even though MIUI needs a relook and photography could be a little less of a hit-and-miss affair.
Neither are deal breakers for me but camera-happy users will find the phone a little sub-par compared to other flagships, while Android purists might turn their eyes elsewhere.
Nonetheless, the Mi Mix 2 is still a good deal at "just" S$699 off contract, at least S$200 less than other flagships like the Galaxy S8 (S$1,148), HTC U11 (S$998), iPhone X (S$1,648), and the recent LG V30+ (S$1,098) and Huawei Mate 10 (S$888).
With a stunning design, vibrant screen, and solid daily performance, most users should find enough in the Mi Mix 2 to forgive its weaknesses.