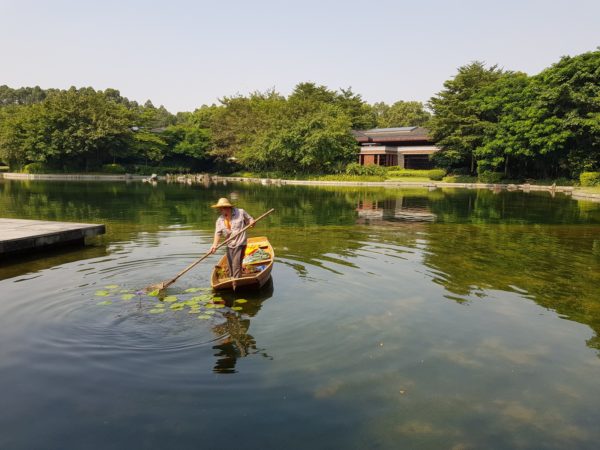 When network engineers spoke about Huawei switches more than a decade ago, one thing often came up – its products had the same model numbers as American rival Cisco's.
So close was the resemblance, the saying goes, you could get the copycat version from China at a fraction of the price. The two companies have since reached a settlement.
Yet, the Huawei of today still suffers from issues with brand quality. Its networking products may have won more telecom operator customers today, but its smartphones still have to convince consumers, despite the company vaulting to the number two spot and overtaking Apple this month.
Chief among its goals now is to dispel the image of an imitator. Its biggest bet – winning users with innovation.
Not "useless" innovation, emphasised David Kim, the global brand director for Huawei's consumer business, who dismissed recent face recognition technologies rolled out by Samsung and Apple since simpler fingerprint sensors do the job just as well.
"We want meaningful innovation that makes sense to consumers, like cameras," he told reporters from Singapore and the Philippines this week during a visit to Huawei's headquarters in Shenzhen, China.
So the company worked with Germany's Leica to improve its smartphone cameras. It also sought to prolong battery life by developing artificial intelligence (AI) that understands what apps users fire up often to prevent less important ones from sucking up power.
To burnish its new market status, Huawei has gone beyond some of its rivals. At a time when smartphone designs are said to be too similar or common, it is seeking to inject some freshness into its upcoming models.
Its latest Kirin 970 chip, for example, comes with a neural processing unit (NPU) that promises to enable AI to run on a phone itself, instead of drawing on the processing power of the cloud, such as Apple Siri or Google Assistant.
In addition to the CPU (central processing unit) and GPU (graphics processing unit) common on other mobile phones, this Huawei NPU can process 2,000 images a minute.
In future, it could enable a Huawei phone to take pictures by knowing what it is taking. For example, instead of simply seeing a mix of reds and greens in a tomato, it recognises the item and adjusts the colours accordingly to make it more life-like.
This is unlike the amping up of colours seen often in many smartphones today, which may look impressive on first glance but lacks the nuances and realism of a more accurate colour palette, said Clement Wong, a product marketing director for Huawei's consumer business.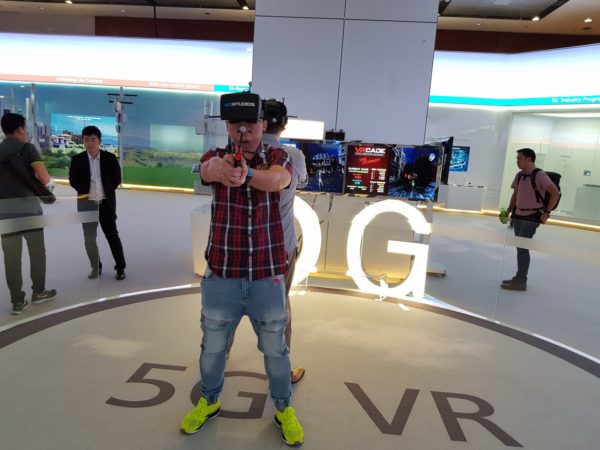 This isn't the first time the company is blazing the trail in reworking the core functions of a smartphone. Its partnership with Leica, initially derided as a branding exercise in some quarters, has produced one of the more competent cameras on a phone today.
Unlike other dual-lens systems used by Apple, Samsung and LG, Huawei's top-end Mate and P series phones now employ one lens to capture an image in colour and another in monochrome, which makes for great contrast in images (see our comparison with other phones).
Leica has more than 100 years in lens making and imaging expertise, Huawei executives are keen to say, and Huawei contributes by putting in place the algorithm that combines the two images. So far, no other competitor has produced the same combination, they argue.
Indeed, the partnership with Leica is part of an aggressive global search for expertise outside China, a move that many mainland technology companies could take a cue from.
Huawei now has research and design centres in Germany, Milan and the United States working on its next smartphones. More than 10 per cent of revenue goes back to R&D, a ratio similar or close to that at technology giants such as Google. For Huawei, that's US$45 billion in the past 10 years.
It is keen to show that it is, first and foremost, an engineering company. Of the 180,000 employees, 80,000 are in research and development. That's 44 per cent of people at Huawei.
Even when it comes to results, the company takes an engineering approach, by measuring them. Executives delight in sharing charts of independent studies that point to its growing popularity.
One from Paris-based research firm Ipsos shows its brand awareness growing at a faster rate than Samsung and Apple. That's 56 per cent in the past year, against Apple's 27 per cent and Samsung's 1 per cent. Both rivals are still clearly higher in the rankings, though Huawei the challenger is catching up.
With success, however, comes more scrutiny. Huawei's products, though boasting unique technologies under the hood, could do with some design ingenuity, many phone users might argue.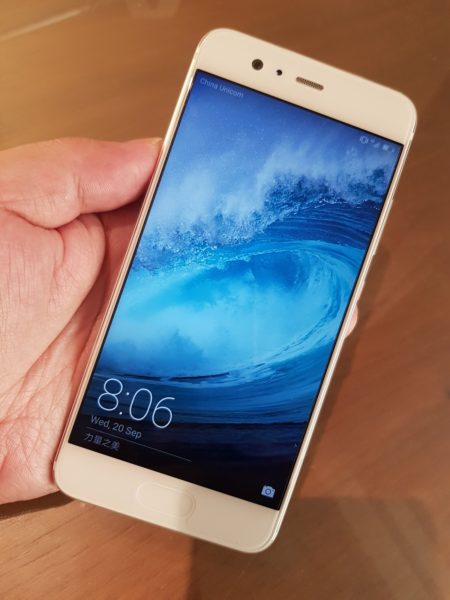 The current flagship, the Huawei P10, for example, may boast a great camera under the shell, but it still looks a little like an iPhone. The rounded corners, shiny chamfered edges and even the feel of the material are reminiscent of Apple.
Huawei's new laptop, the Matebook, looks even more like its American rival's successful MacBook. Down to the slim bezels and tightly compact keyboard, the Huawei version looks unmistakably like Apple's.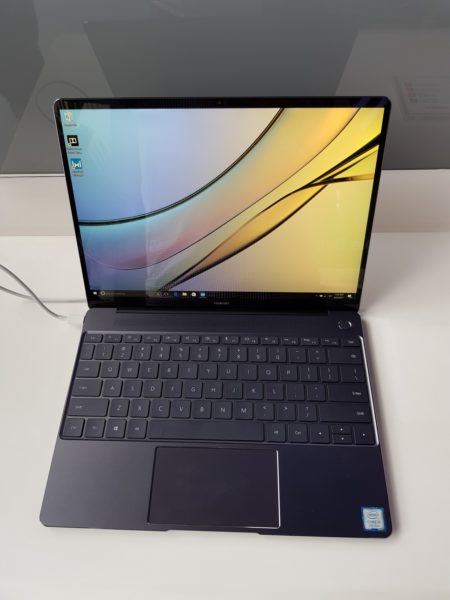 The Chinese company acknowledges its image will have to change over time. Just like how Japanese and Korean products were once derided as poor copycats of more established brands, they have now leapfrogged the competition to be world beaters, said Lin Jianfeng, the chief executive officer for the Southern Pacific region for Huawei's consumer business.
What Huawei doesn't have now are the non-technology factors that define a brand. Apple, out of Silicon Valley, speaks of the freedom, individualism and open spirit that still characterise the US. Unboxing its products, users are reminded that they are designed in California.
Samsung wasn't as cool in the past, but it has built up its reputation along with a new Korean wave of music, movies and culture. Not everyone buys a Samsung phone because he's a fan of K-pop, but with it comes a connection with a country bustling with energy and dynamism.
What does Huawei offer? It has to overcome the image of a copycat and low quality associated with many Chinese products.
And instead of the cool of Silicon Valley and Seoul, a Huawei phone emerges from a country that blocks Google and Facebook and has been accused of cyber espionage in Western countries, key markets it wants to sell to.
In the 30 years since founder Ren Zhengfei established Huawei with a capital of about US$5,000, it has had to fend off criticism that the company is linked to the Chinese government.
It does not help that Ren was part of the Chinese military's engineering corps, though he was discharged in 1983 after 10 years of service. He started Huawei four years after that.
The founder is said to own just 1 per cent of shares today, with 99 per cent residing with employees. In the past, if you ask who the biggest shareholder was, the official line was always "the workers".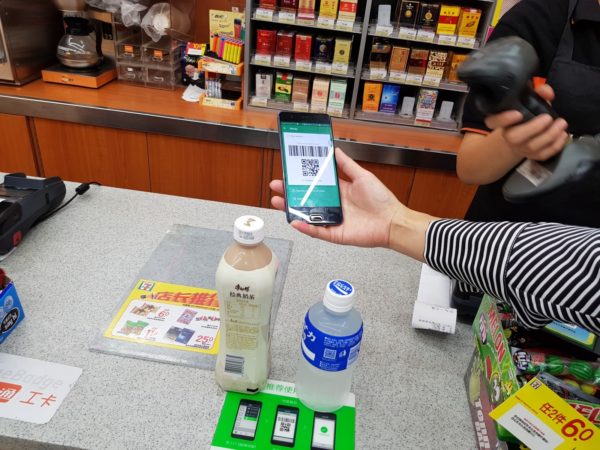 Though Huawei phones have been welcome in Europe, its name is still associated with network equipment in the West. In the US, Huawei networking equipment has not been sold there since they were said to pose a security risk in 2012, a charge that the company denies.
Huawei executives acknowledge it would take years to change the way some consumers view Chinese innovation, though they add that it is something that even Silicon Valley is taking note of.
In areas such as mobile payment, the country is showing the world how it can be done. China itself may have to win over more people if its companies such as Huawei are to be on the same strong standing as Apple and Samsung one day. It believes its innovation is key.
"If consumers want great innovation, you can't stop the market," said Kim, who used to work at Samsung. "It's time for a mindset change."