Brought to you by Brother International Singapore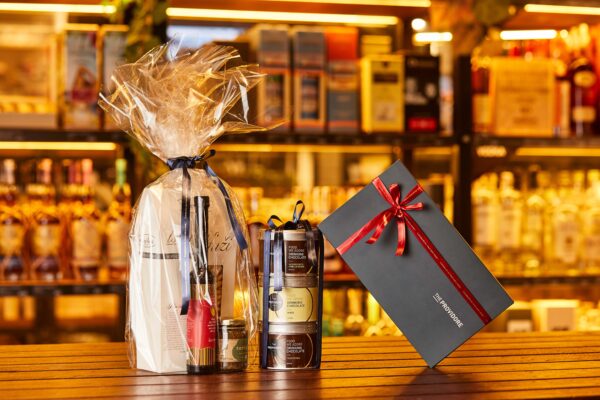 When you receive a bouquet of flowers or a box of cookies, have you wondered how the customised ribbon with your name on it was created? Was the printing done at a professional printer?
Well, the surprise to many people is that these printouts can be made with a portable label printer that is no bigger than, say, a box of cookies. And anyone with a smartphone can create their own ribbons and many other labels easily with a handy app and some creative tape.
Gourmet grocer, The Providore, for example, uses Brother's P-Touch Cube label printers to create the customised ribbons it uses to complete its artisanal gift items. Florist Florets and Teddies is another user of these ribbons in Singapore, adding a personal touch to the bouquets it delivers to customers.
For both businesses, the magic comes from Brother's printable ribbons, which come in various classy designs and are used on the label printers. A user controls the process through a smartphone app.
With this, he can print in any language, unrestricted in the messages he wishes to create. As long as the language is supported on his smartphone or other smart device, the text can be printed out on a wide variety of creative medium.
What also helps are the hundreds of preset templates, symbols and frames that have been included in Brother's PT Design and Print app. This way, you don't have to start from scratch on a blank slate.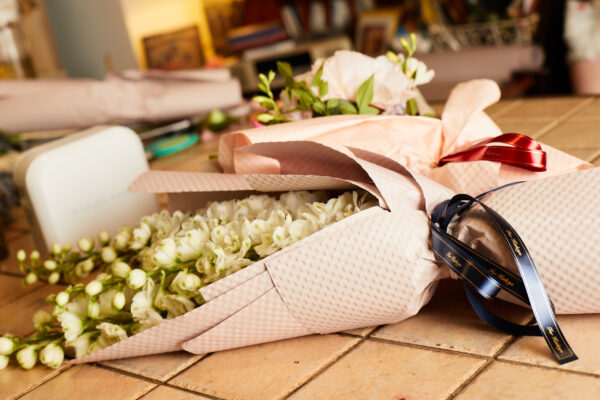 And ribbons are just a start. The Providore also uses laminated tapes that are printed out on the label printers to label its retail items on its display shelves in its stores. The printers are easy and practical for staff to use.
For businesses, there are many creative options available in the tapes that users can choose from. A home business can print out professional looking labels to affix to, say, packets or jars of food. For an office, larger tapes can offer clear visibility on assets, such as computers or USB drives.
With designs that come in various colours and sizes from 6mm to 24mm, including ones with transparent backing and others that are waterproof, users can find their own inspiration from their experiences and use cases.
Another use for the labels are QR labels, which can be customised and pasted on places or items where people can scan with their phones. If you wish to have variable labels, include a company logo or other items, you can use Brother's P-touch Editor software to create them as well.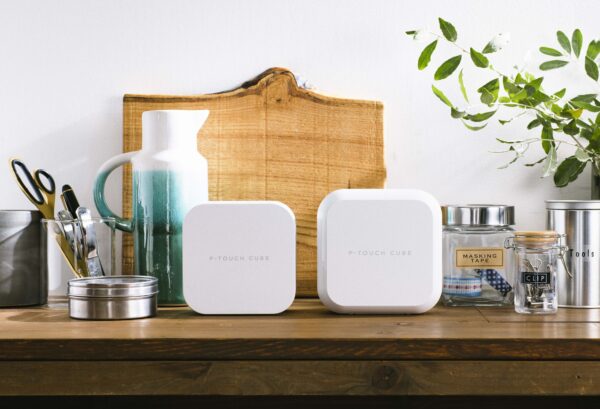 To be sure, the Brother PT-P300BT and PT-P710BT label printers are not just for work. They are great for enhancing everyday life at home as well.
You can use them to create labels that identify items, say, a child's books and personal devices, or to personalise, say, ribbons with each guest's name for a special dinner. Either way, the two printers make light work of these chores.
The Brother PT-P710BT label printer comes with an automatic cutter, which means you get labels always perfectly cut and in the right sizes. The PT-P300BT, meanwhile, offers a manual cutter.
Another plus is the portability of the printers, which can be carried to your warehouse or living room. The PT-P300BT runs on batteries and can also be connected to an optional power adapter. The PT-P710BT, meanwhile, uses a built-in rechargeable lithium-ion battery that can be juiced up with a USB connection, such as from your PC.
To connect to your phone, the app helps to link up the printer through Bluetooth. So, there are no cables involved here for this easy process. The only challenge is finding your favourite design before you go ahead to print!
Discover how you can improve everyday life in your business and home with Brother's PT-B300BT and PT-P710BT label printers here.