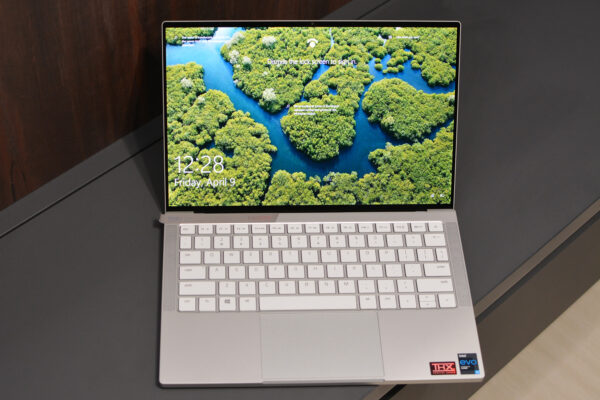 Razer is famous for making some of the best-looking gaming laptops on the market, stuffed with some expensive components along with a very expensive price tag.
In recent times, the company has expanded its Razer Blade line-up to include gaming ultraportables like the Razer Blade Stealth 13.
It's perhaps inevitable, then, that Razer has now set its sights on conquering the actual ultrabook market with the Razer Book 13.
Launched last November, the Razer Book 13 is a striking 13.4-inch laptop that looks unmistakably Razer.
Its sharp lines and clean edges are cut from the same cloth as its gaming-oriented siblings, and the metallic finish offers the same premium build quality I've come to expect from the company.
Design-wise, there's not much difference here between the Razer Book 13 and other Razer laptops. The complete aesthetic is in line with the "Mercury White" colour option on other Razer Blade models.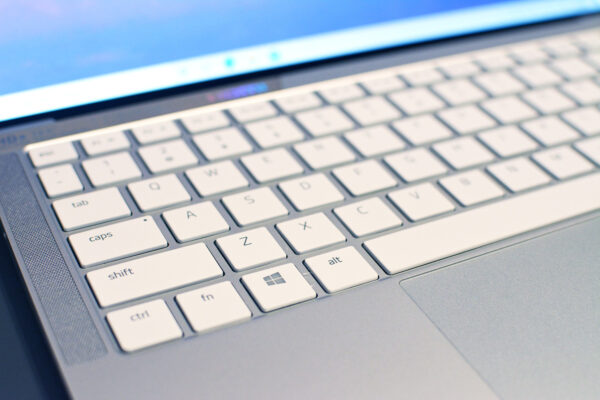 Lift the lid and you'll find a bright white chiclet keyboard staring up at you.
White is not my favourite colour on a keyboard. I find darker colours easier on the eyes when typing. Plus, the beautiful per-key RGB backlighting fail to really shine on a white keyboard. In fact, the letters look barely visible when the backlight is on, since light by its nature blends in with white.
The typing experience was slightly disappointing as well. The shallow travel takes a little getting used to coming from the excellent keyboard on my ThinkPad.
But overall, there's little to complain about.
The entire machine feels solid with a nice heft. It has a smooth, strong hinge, and a magnetic clasp that snaps the lid down securely with a satisfying "click". Try as I might, I could not discern any flex on its surface, or find any weak seams to pry apart.
The solid build comes at a small cost: at 1.4kg, the Razer Book 13 is noticeably heavier and thicker than other ultraportables on the market, which may be less than 1kg in weight.
At least this Razer laptop heavy for a good reason, however. It is packed with all the latest hardware. 
My top-of-the-line review unit came with an Intel Core i7 processor, Intel Iris Xe Graphics, 16GB RAM, and 512GB of SSD storage.
The 4K 60Hz touch display is gorgeous to behold, complete with modern slim bezels to maximise viewing real estate while minimise footprint.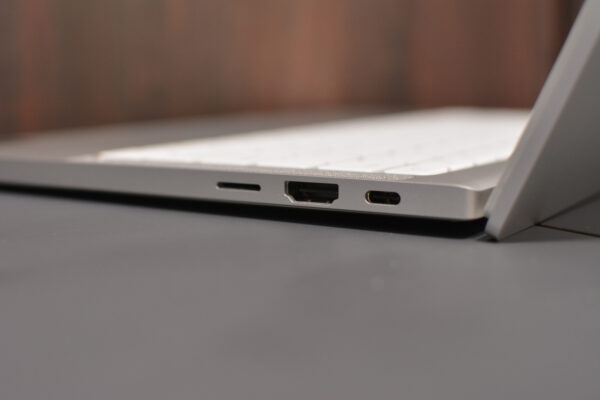 It also comes with a good number of ports, including a full-sized HDMI port, two USB-C Thunderbolt 4 ports, a single USB-A USB 3.1 Gen 1 port, and a microSD card slot.
I also enjoyed the few additional goodies like a Windows Hello webcam.
This configuration will cost you S$3,299, but in return, you get a laptop that absolutely flies. I threw my usual heavy productivity tasks at the Razer Book 13, spinning up a couple of Word, PowerPoint, and Excel files while having a 20-tab Microsoft Edge and Spotify playing in the background.
The Razer Book 13 wasn't fazed, and I did not experience any slow-down or stuttering.
I decided to ramp up the pressure by firing up Adobe Premiere Rush for some quick video editing. The editing process was buttery smooth, and rendering a 2-minute 1080p video took an acceptable 44 seconds. Image editing in Photoshop also did not pose any challenge to the laptop.
During the video work, the Razer Book 13 spun up the fans to full capacity, and that did result in a fair bit of noise. It wasn't loud enough to be a bother, though.
Although the Razer Book 13 wasn't really made for gaming, I couldn't resist trying to play at least one game. After some consideration, I decided to install and fire up Command & Conquer Remastered, one of my favourite games from way back when.
I figured it wouldn't require much resources, since it's a 26-year-old game updated with some modern visuals.
The game crashed almost instantly after the opening cinematic, and I decided not to tempt the gods further.
It's clear that the Razer Book 13 is a fantastic laptop, but is it fantastic enough to warrant the S$3,299 price tag? Like almost every Razer product, there's inevitably a heavy premium to pay.
With that kind of money, you can get pretty powerful mobile graphics powerhouses, including from Razer's very own line-up.
The base model of the Razer Blade 15, for instance, starts at just S$2,899 and offers insanely more graphics power with its NVIDIA GeForce RTX 3060.
The Razer Book 13 does offer an entry-level model that starts at S$1,899. But even that might be too much to stomach.
At this price point, Razer gives you an 11th Gen Intel Core i5 processor, 8GB of RAM, and 256GB of SSD storage. The screen gets watered down to a Full HD non-touch panel.
But for that same price range, you'll find many other ultrabooks with better specs.
For example, an HP Envy 13 serves up an 11th Gen Intel Core i7 processor, 16GB RAM, and 1TB of fast NVMe SSD storage – for just S$1,799. It even comes with Windows 10 Pro for those who are really serious about using the laptop for work.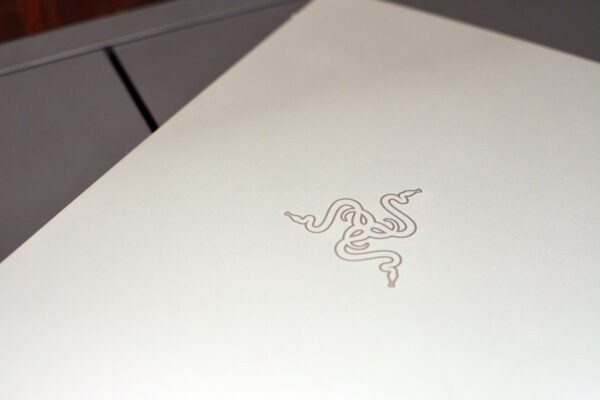 Ultimately, though, buying a Razer laptop has never been about getting the most bang for your buck, specs-wise.
Razer fans and consumers with gamer blood running through their veins know what they're paying for: a well-built machine that performs great and looks fantastic.
If you're in that camp, and have ever wished for a smaller and thinner Razer laptop that's more fit for work than play, the Razer Book 13 might just be up your alley.