If you want a game-capable 13-inch laptop, there isn't a lot of competition for the Razer Blade Stealth 13, at least when it comes to combining great looks, portability and solid performance.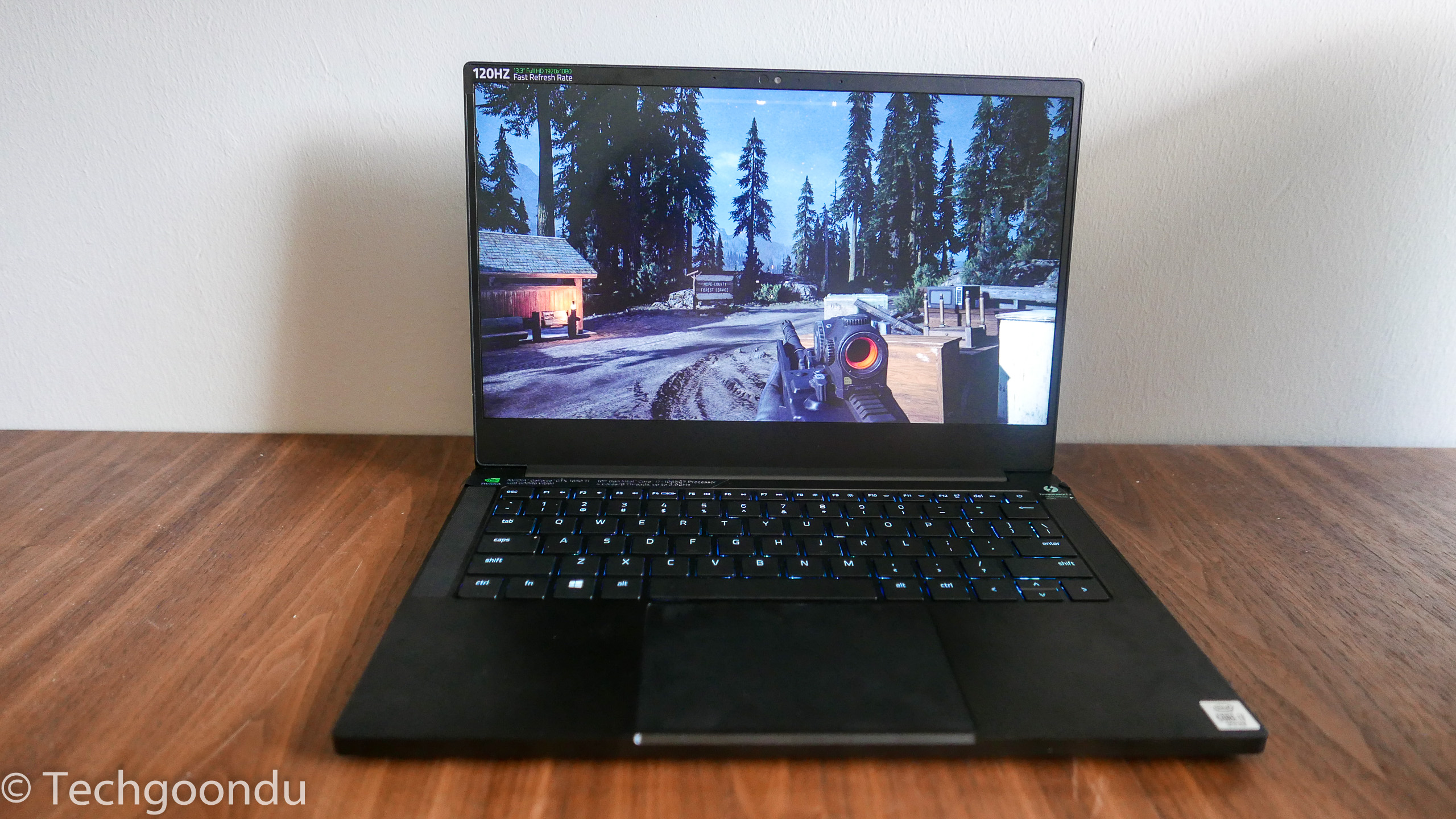 The laptop comes with the usual sharp design you've come to expect from Razer's Blade series. The cleanly cut edges and a long ledge at the bottom to let you lift the lid easily are two examples of the thought placed on making an attractive machine.
The matt, all-black aluminium chassis feels solid to touch as well, making you forget that, yes, the bezel is slightly less slim than what you get on a Dell XPS 13 and the surfaces do attract some fingerprints.
At about 1.4kg, the new Razer laptop is slightly heavier than many 13-inch ultraportables that are a little closer to the 1kg mark when it comes to portability.
However, the Blade Stealth 13 packs a lot more than the average laptop with a 13.3-inch screen. Most important here is an Nvidia GeForce GTX 1650 Ti graphics chip that lets you fire up games and enjoy decent graphics even on the road.
In my review unit, I also get an Intel Core i7-1065G7 processor, a good 16GB of RAM, a handy 512GB solid state drive (SSD) and a Full HD screen with speedy 120Hz refresh rate that gives me the low latency needed in online games.
All in, top hardware in a portable machine that's still easy to carry around. Performance-wise, this is an upgrade on most ultraportables, unless they also have a discrete gaming graphics chip.
I fired up a couple of games that use popular game engines and the Razer laptop's entry-level gaming graphics chip did its job to render the eye candy while keeping things running smoothly.
On the Far Cry 5 built in benchmark test, for example, the Blade Stealth 13 returned an average frame rate of 53 frames per second (fps) with Normal settings. This is slightly below the 60fps that many gamers consider as smooth gameplay but the game plays smoothly when you fire it up.
Reducing the game's graphics settings to Low brings me better frame rates in the benchmark. With this, I can get an average of 58 frames per second, closer to the desired 60fps. Both of these tests were with the screen having at the lower 60Hz refresh rate.
The good news is that having the screen at 120Hz doesn't come with much of a performance penalty. I got 57 fps on Low settings and 52 fps on Normal settings, so yes, do turn up the higher refresh rate, please.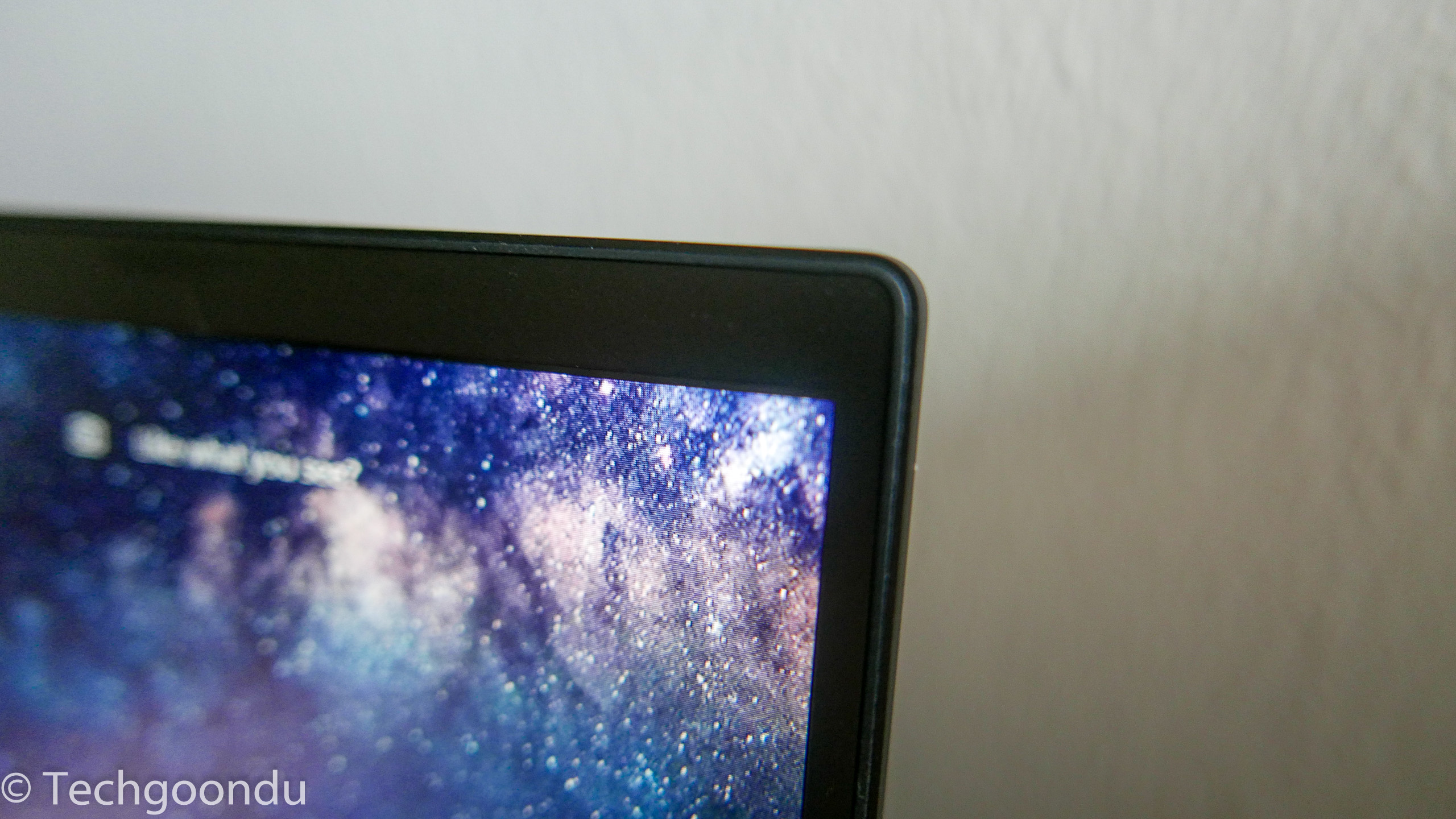 On an older game, Destiny 2, the laptop did even better. In the first opening mission with several dramatic lighting effects, I got mostly around 80 fps, down to about 70-plus when I set the graphics to Medium. This was with the screen at 120Hz.
With graphics set to Highest, the game was playable too, with frame rates mostly around 60-plus, dropping to just under 60 during busy scenes with lots of enemies and effects like energy bursts and fires.
What do these tests show? The laptop's graphics chip is good enough for even some demanding games if you play them at Full HD resolution and if you don't go crazy with turning on all the eye candy options.
With slightly older titles that are still popular, such as Destiny 2, this is an able laptop for you to game on the road as well.
Just to compare with other non-gaming laptops, I also ran the 3DMark synthetic tests that mimic real games. Here, the Blade Stealth 13 scored 3,015 for the Time Spy subtest, 7,195 for the Fire Strike subtest, 18,222 for the Sky Diver subtest and 19,050 for the Night Raid subtest.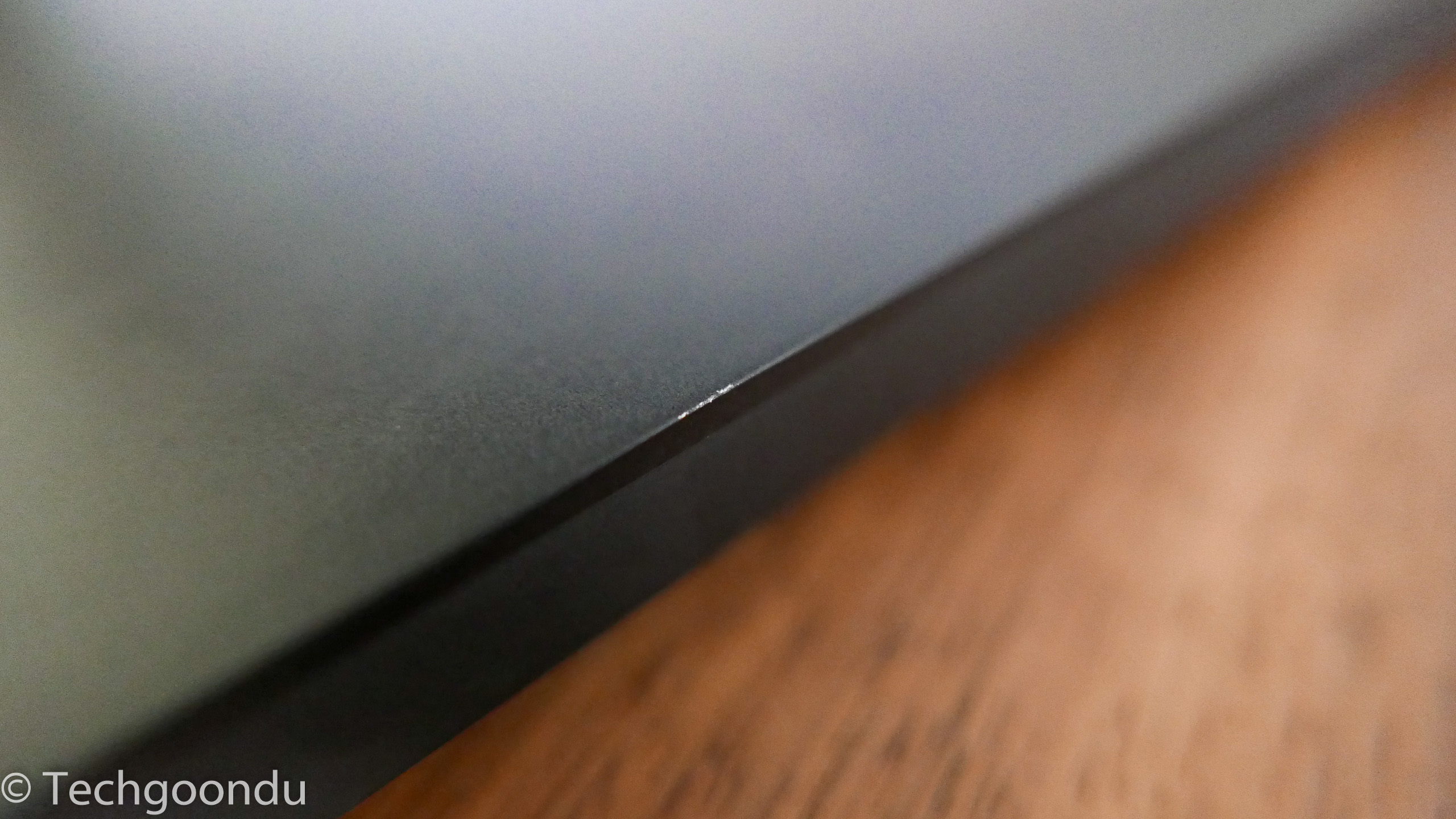 As you'd expect, these scores are substantially higher than most ultraportable machines that use an integrated graphics chip found on their Intel processors.
What about running everyday applications, such as wordprocessing and video calls? On the Blade Stealth 13, the PCMark 10 test that measures performance here returned a score of 4,220, which is good.
In comparison, a Dell Latitude 2-in-1 laptop also sporting a Core i7 chip, 16GB of RAM and 512GB SSD but without the Razer laptop's Nvidia graphics chip scored lower at 4,022.
Besides performance, there are many useful features that I like about the Blade Stealth 13. The keys are sizeable and well spaced apart to reduce typos. They offer decent key travel as well so you can type – and even game – comfortably.
What is also handy, say, in a cramped space, is the large touchpad, the height of which fills up almost the entire space between the keyboard and the edge of the laptop. It's fast and easy to use, just like Apple's.
Another nice touch is the full-sized USB ports on either side of the laptop. This lets you plug in a USB drive or a gaming mouse without having to resort to an adapter.
Unfortunately, there's a limit to how much you can pack in a slim chassis, so there's no HDMI port if you wish to connect a TV or projector directly to the laptop.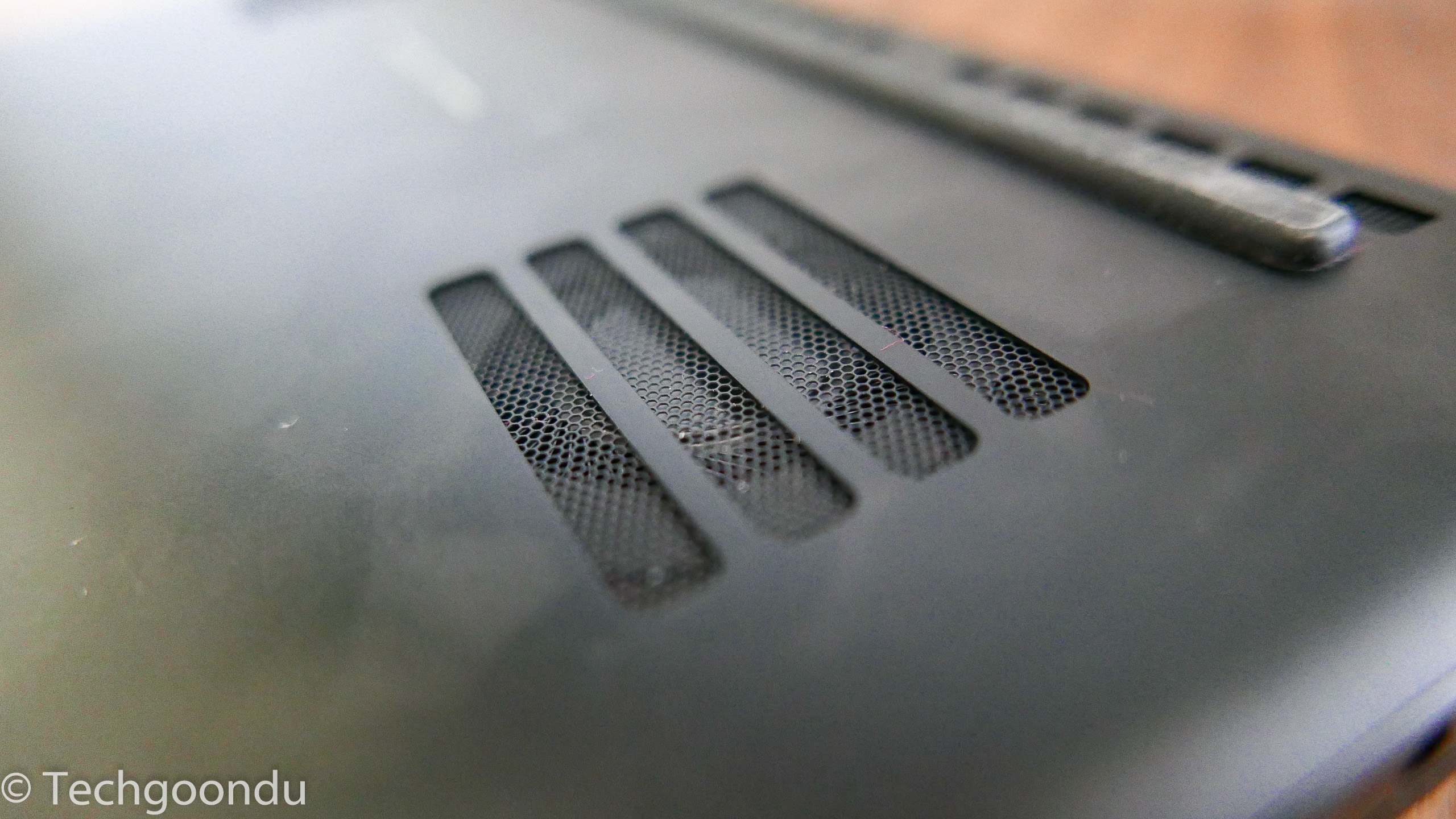 Generally speaking, Blade Stealth 13 offers a grown-up, premium feel that many gaming machines struggle to offer today. You can take the Blade Stealth 13 to a meeting and not feel that it's outlandish. Even the RGB lighting on the keyboard is subtle, or as subtle as it can be.
Many little touches impress, such as the small fans at the bottom. Even when they spin up during a game, they are relatively quiet compared to some gaming machines that can create quite a din.
Two speakers by the side offer stereo sound. Yes, you'd probably use a pair or earphones or headphones most of the time but the speakers on the laptop are decent too if you want to use them for a game of Fortnite.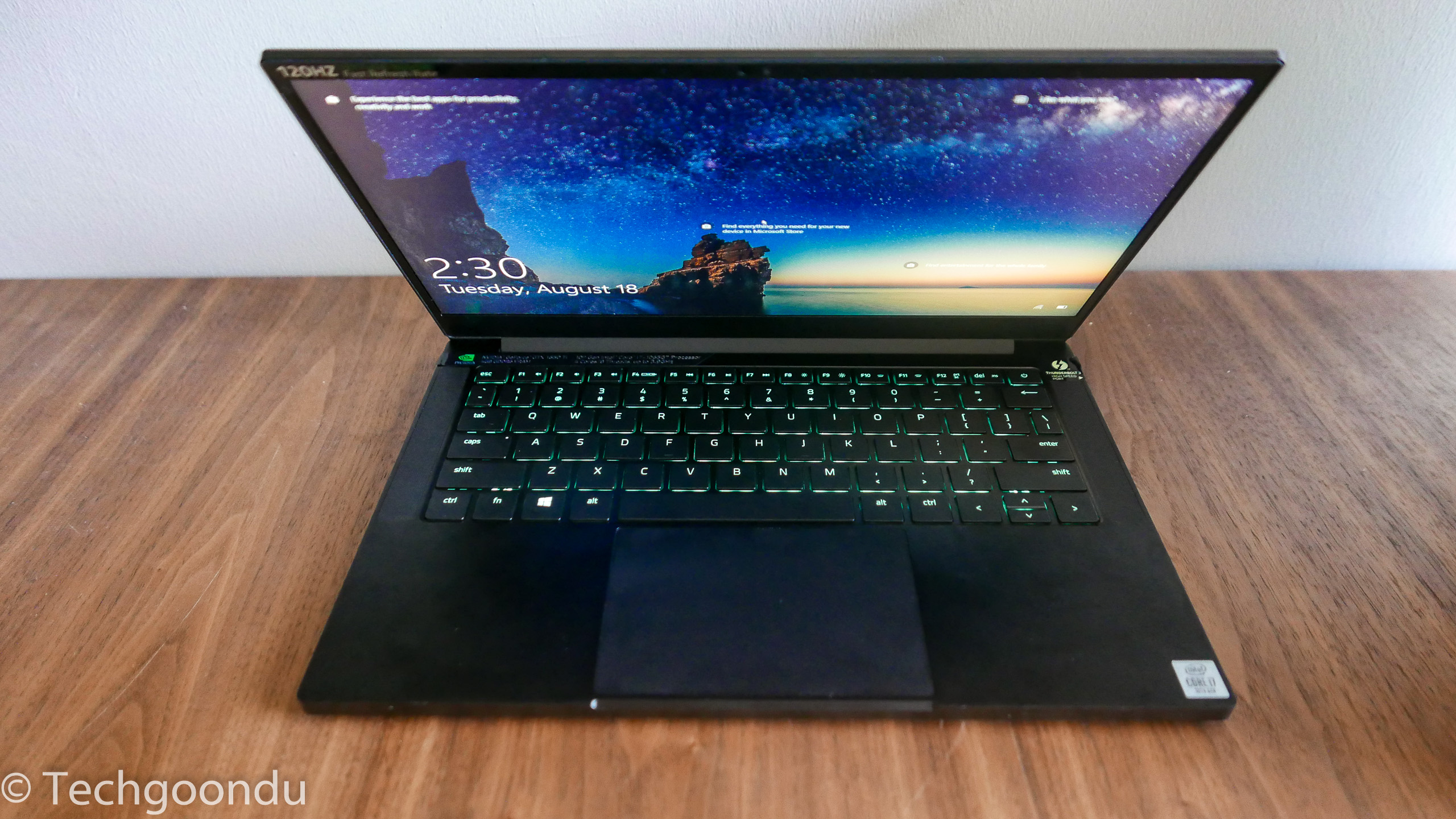 The laptop doesn't tick all the boxes, of course. There's no fingerprint sensor, which some corporate users might want, but then there's still support for Windows Hello through the webcam, which recognises your face to unlock the machine.
Priced at S$2,859 in Singapore, the Blade Stealth 13 isn't cheap, but it offers better performance than many a premium ultraportable, at the expense of just a slight bit more weight.
I would recommend the Blade Stealth 13 if you're looking for a solidly made machine that offers portability and decent graphics performance. Definitely go check it out at the stores.