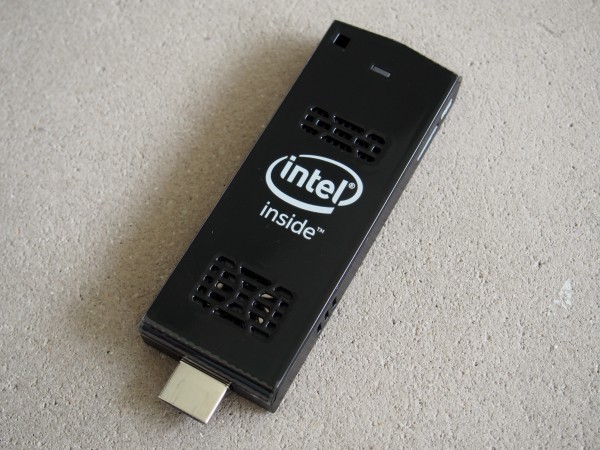 The Intel Compute Stick packs a full-fledged computer into a body no more than twice the thickness of an average USB drive, promising to turn any TV into an Internet-enabled computer for S$229.
Features and set-up
If that sounded too good to be true, you are right. I quickly ran into issues while setting it up.
For one, the length of the HDMI extension and power cables bundled with the Compute Stick were stingily short. The power cable was slightly less than a metre, and the HDMI extension cable 15cm long.
It made set-up a chore since not everyone has a power source close to the HDMI port on their televisions. I had to rummage for a power point extender before I could even test the device.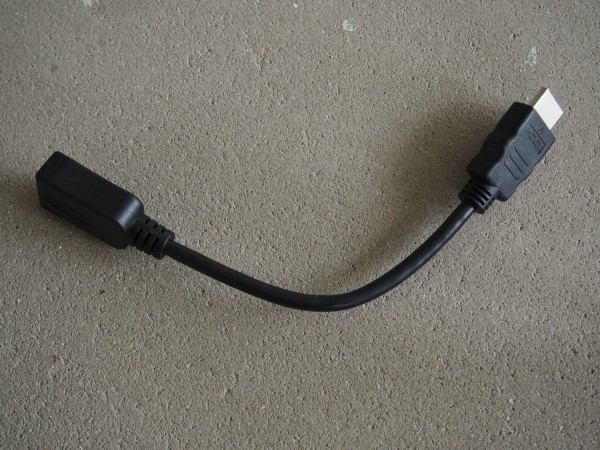 The saving grace was that Intel opted for a standard HDMI port and a micro USB charging port on the Compute Stick, instead of proprietary solutions that would have cost a bomb to replace.
While a HDMI extender allows the Compute Stick to have a good line of sight with the wireless receivers of your input devices, why not make it a dock with a longer cable that can sit next to the TV? The power cable can then run from the dock, which would look a lot cleaner than plugging everything directly onto the stick.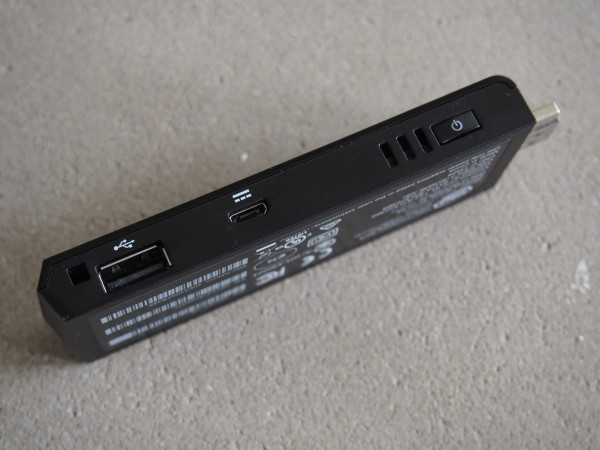 Also, the sole USB port on the Compute Stick is insufficient, considering the need to connect your own keyboard and mouse — unless if you have a wireless keyboard/mouse set connected to a single USB wireless receiver.
It would also make sense to offer a good Bluetooth remote with a small touchpad with the Compute Stick, to compete with near-rivals from Apple and Amazon.
The USB port also supplies little power, so it will struggle to power your 2.5-inch portable hard disk or devices connected to USB hubs without its own power source.
Providing additional high-powered USB ports will thus prove useful, through an optional power input or via the up-and-coming USB-C standard.
Adding additional ports would also be possible if the Compute Stick came with an abovementioned dock. The device can be made larger without becoming a hindrance, while supporting additional peripherals at the same time.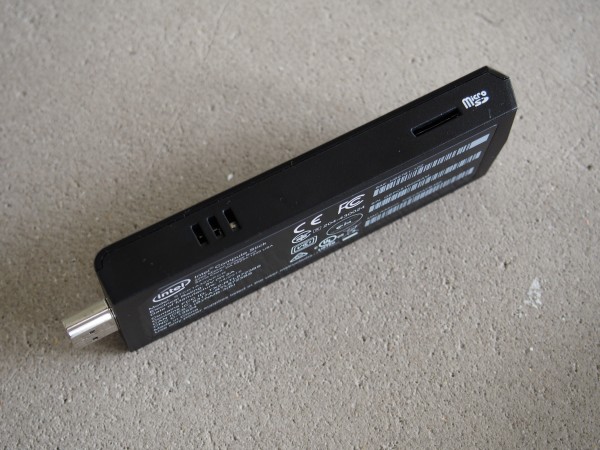 The inclusion of a Micro SD slot that supports up to 128GB cards is a good move, given its limited built-in storage and positioning as a media consumption device.
Performance
Set-up issues aside, the Compute Stick works as advertised — a full-fledged computer offering netbook-level performance on a quad-core Intel Atom Z3735 processor, with 2GB of RAM and 32GB of storage.
Powering up the device up for the first time does take a while, but after some basic set-up and personalisation, the Compute Stick running Windows 8.1 is ready to go.
The device seems optimised for media over productivity. Browsing the Web produced no noticeable lag, while there are slight pauses as I worked on PowerPoint slides. Working on Word documents with headers turned out fine.
It is awesome to surf the Web on a large screen with a keyboard and mouse, rather than some half-baked solution that relies on gestures or tiny keys on a remote control.
The Compute Stick is capable of handling 1080p streaming, in addition to playing videos stored on the microSD card or networked storage device in your home.
Watching videos streamed from non-mainstream sites (i.e. not YouTube or Netflix) is a joy when you do not have to grapple with limited support for Flash or other plugins — a problem that a user running mobile or custom browsers on non-Windows platforms is likely to encounter.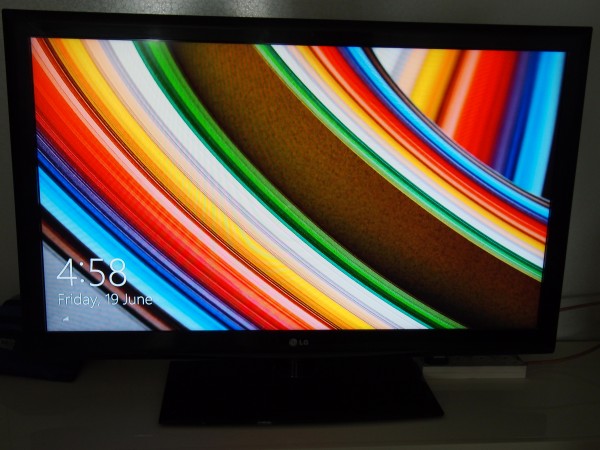 To reduce loading lag and instil confidence that the Compute Stick can cope with media and office workloads, Intel could include a more powerful ultra-low voltage Intel Core M processor in the next iteration of the device.
On the gaming front, the Compute Stick is not about to perform any miracles. In my tests, installing and firing up Microsoft Office and the Steam client took a while. I cannot imagine running any semi-demanding game on it natively.
However, the Compute Stick does support Steam's In-Home Streaming service, which streams images of games that run on a more powerful desktop PC to another device running the Steam client.
I brought the service for a spin on the Compute Stick, playing Grand Theft Auto IV, a game my desktop computer had little difficulty running. The frames were smooth, if slightly jumpy, perhaps due to the limitations of 802.11n Wi-Fi. The Compute Stick does not support 802.11ac.
Intel recommends using a USB Ethernet adaptor for this purpose. That might be good advice, exacerbating the issue with the lack of USB ports.
Conclusion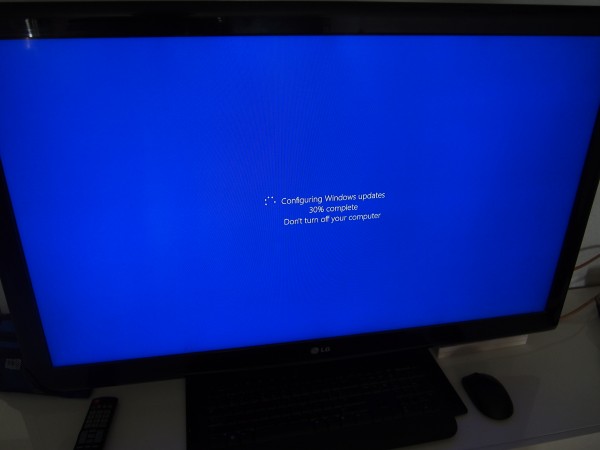 The Compute Stick is touted as a computer in a pocket, and its performance and versatility are convincing when compared with competing smart TV solutions.
However, being able to carry all of the Compute Stick's power "in-the-pocket" is far from the truth, especially with the additional cables and adaptors needed to use the device.
While certain things are going to be difficult to change, others, like the inclusion of a dock and a mini touchpad, will make the Compute Stick less awkward to set up and use.
A newer processor and more RAM would also have given the device more headroom for future proofing.
Finally, if Intel was able to fit all that computing power into the size of a large USB Wi-Fi dongle, they ought to explore incorporating this technology into smart TVs with major players like Samsung, LG and Sony to drive adoption.