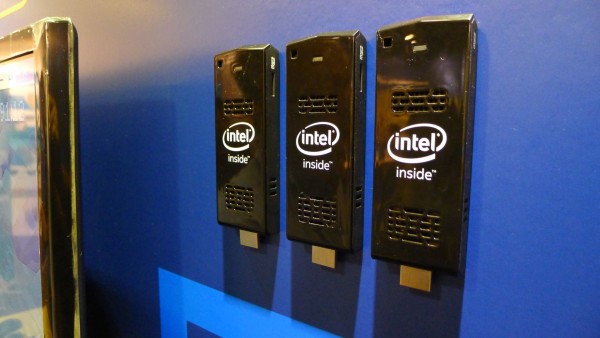 The Intel Compute Stick PC is coming to Singapore and Malaysia in the coming weeks for 599 Malaysian ringgit (S$222) for a version running Windows 8.1, bringing the first of such miniature PCs that plug straight into TVs and other screens to the region.
Sporting an Intel Atom x3 processor, the 4-inch device just slightly larger than a USB flash memory drive is billed as a full-fledged PC capable of running Windows and Linux.
First shown off in January in the United States, the Compute Stick is Intel's answer to low-cost, low-power alternatives that use rival Arm-based processors.
It can be used as a video streaming device at home, as a small portable computer for students to carry between home and school or to put out images on digital signage, said Intel executives at a regional launch in Penang yesterday.
It is a product that has seen a lot of interest in all those various markets, because of its attractive small size, said Sumner Lemon, Intel's country manager for Malaysia and Singapore, when speaking to reporters from the region.
The Windows version comes with 2GB of memory and 32GB of storage, with a microSD card slot letting users expand the capacity. A Linux option with 1GB of memory and 8GB of storage is expected to be cheaper, though its price in Singapore and Malaysia is yet to be released.
These versions will be the first of many such products, with others offering different performance and connectivity options in future, said Chris Kelly, general manager of Intel's Malaysia Design Centre, which was behind the concept, architecture and prototypes of the Compute Stick.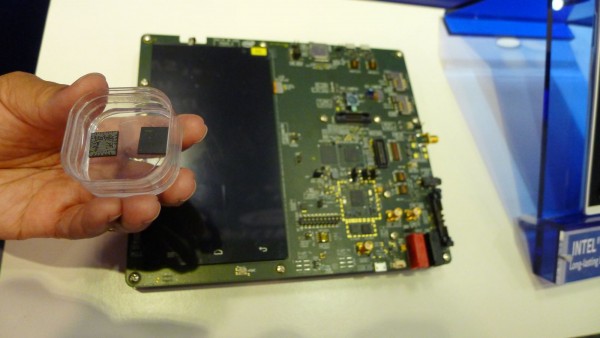 In launching the small PC in Penang today, Intel executives also sought to underline the importance of its engineering and design work in Southeast Asia.
Besides the Compute Stick, the Penang campus has been responsible for a significant part of the work on the current generation Core processors used in mainstream PCs.
In Singapore, a former Infineon unit bought over by Intel in 2011 is behind the SoFIA chip that finally brought 4G capabilities to smartphones using Intel's Atom processors this year, such as the Asus Zenfone 2.
The idea was born in Singapore, grown up in Singapore and now developed in Singapore, said Yannick LeClercq, managing director for Intel Mobile Communications Southeast Asia, the name of the Intel unit today.
The SoFIA package, which includes an application processor and connectivity to cellular, Bluetooth and Wi-Fi networks, can also be used anywhere from set-top boxes to smart fridges, he added.