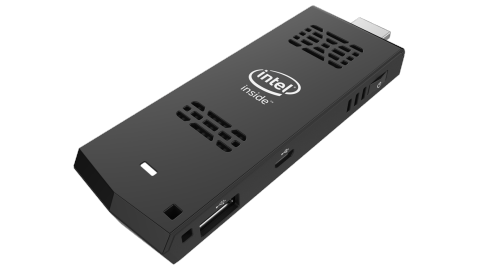 Among the flashy gizmos unveiled this year at the Consumer Electronics Show (CES) in Las Vegas is something people have long panned as boring, or dead – the PC.
In the "post-PC" era, Intel surprised many this week with a full-fledged PC that is not much larger than a USB stick and which plugs into a TV via a simple HDMI port, turning any screen into a smart device.
With an Atom processor and built-in Wi-Fi and Bluetooth, as well as onboard storage and a microSD card slot, it runs either Windows or Linux.
It probably won't fire up Photoshop too well, but should be able to run some casual games, Web surfing and other everyday PC chores.
For commercial uses, it can be plugged into digital signages to pump out high-quality visuals, or it can be running any point-of-sales software at cashiers.
Essentially, what used to be a desktop or laptop, recently shrunk into a small jewel box with Intel's Next Unit of Computing machines, is now a device you can carry in your pocket.
And the price? US$140 for a Windows version with 2GB RAM and 32GB storage. It's cheaper even, at US$89, for a Linux option with 1GB RAM and 8GB storage. Still think a PC is too expensive now?
Sure, the Compute Stick won't replace the laptop you bring on the go or the desktop workhorse at home, but it is a great option to plug into a hotel TV, for example.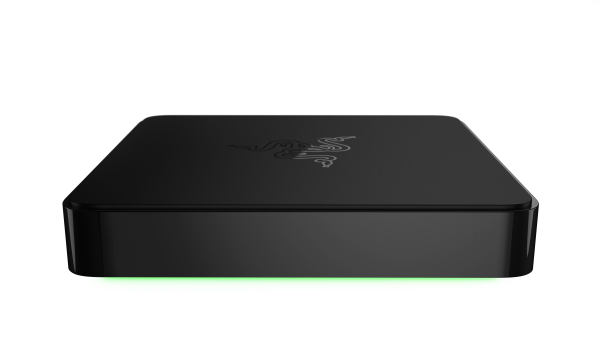 The other thing from CES that is captivating is Razer's new Forge TV Android box, which is going for US$149 with a game controller in the first quarter of 2015.
Okay, it's an Android box that lets you play these mobile games on a large screen instead of your tablet or smartphone, but it also lets you stream PC games from your desktop into the living room TV.
Hooking up via Wi-Fi or Ethernet, you can get your Far Cry 4 or Call of Duty on the large screen with all the eye candy only your PC provides.
Accompanying this is another useful PC gaming gadget that's been sorely lacking – something for the living room. Sure, you can play PC games with an Xbox game controller, but who wants that in a PC shooter?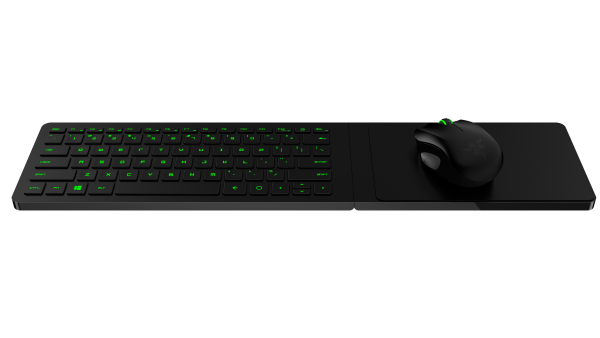 The Razer Turrent, revealed at CES as well, is a promising "lapboard" with a keyboard as well as extended mousepad of sorts to navigate your mouse on.
How well does this US$129.99 gadget balance on your lap in the midst of an online battle? We'll see when we get to test it out in the second quarter this year.
For now, these gizmos unveiled this week are promising signs that the PC may finally make it into the living room, after unsuccessful efforts in the past. In 2015, the PC might just be raised from the dead. If it was dead at all.