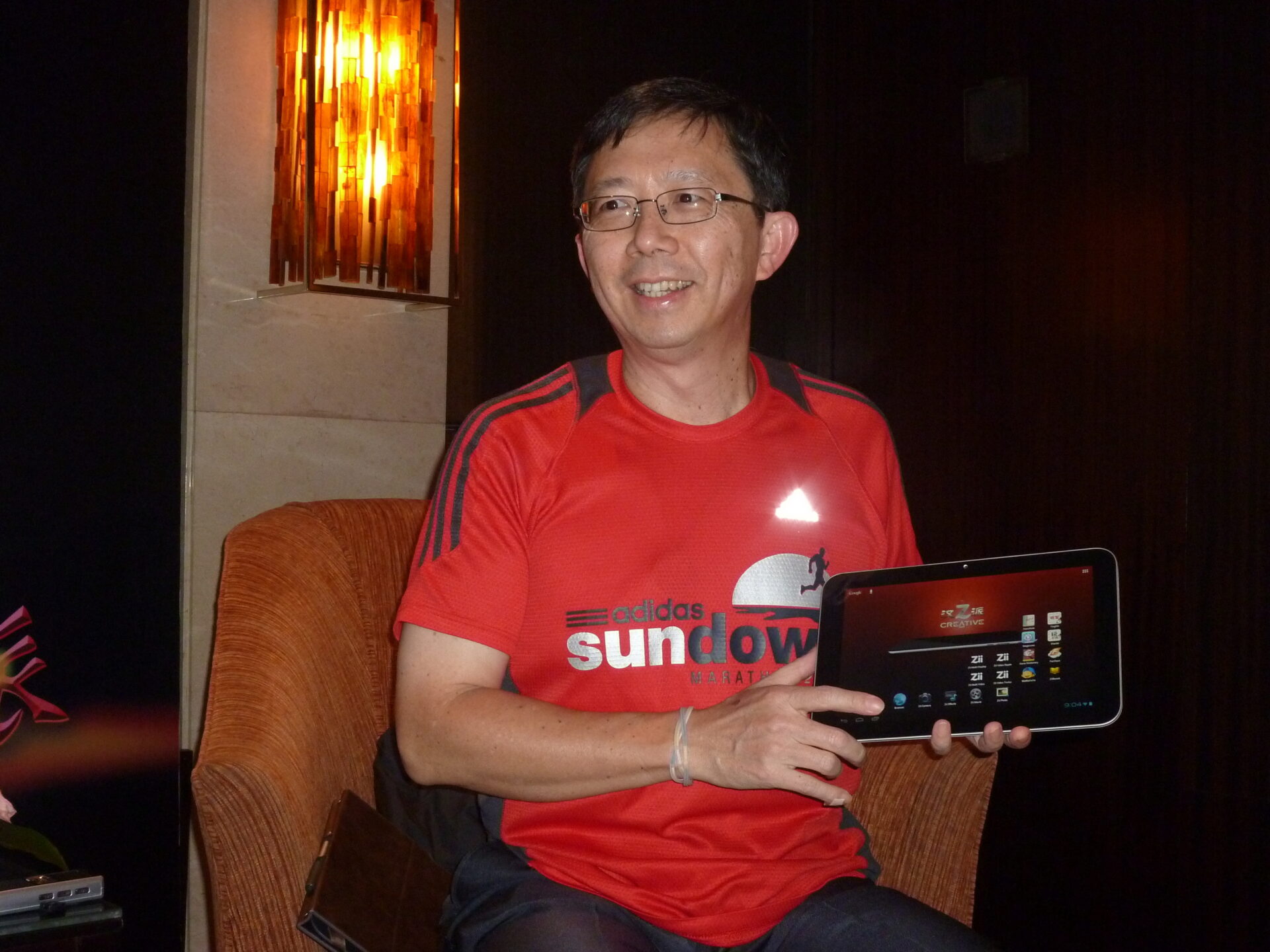 Singapore and the world lost a tech legend when Sim Wong Hoo, co-founder of Creative Technology, died on January 4. He was 67 years old.
As a journalist, I have interviewed him many times from the mid-1980s to the early 2010s, and attended many Creative events in the United States and England.
The one-on-one interviews on new products were always more than 90 minutes long as he took great pains to explain the context, the technology and the market.
The dinners I had with him and his lieutenants in Las Vegas, US, where his events took place, were longer. Then he would expound on the future of the digital sound, products and the company.
There were many firsts in Sim's life. Creative was the first Singapore company to list on the US Nasdaq stock exchange in 1992. He helped create the global CD-ROM multimedia and MP3 industry.
In 2000, he became Singapore's first tech billionaire. His wealth came from the successful Sound Blaster sound card which has sold about 400 million units globally.
Sim showed it was possible for an engineer, born and educated in the Little Red Dot, to be successful globally. His mother was a single parent raising 12 children. He attended a government school, following that up with a polytechnic diploma.
There was no Oxford, Cambridge or Harvard University in his resume and he did not receive any scholarship. He told me many times over our long conversations that anyone can succeed, provided they persevered in face of challenges.
His first challenge early in Creative's journey was to sell Sound Blaster. Through sheer determination and grit, he overcame the Singapore system that in the 1980s rarely supported electronic hardware development.
To do so, he ventured to the US to look for partners among PC makers. Eventually he found in Microsoft, a company that willing to include the Creative sound software in Windows and which would enable the Sound Blaster to work on PCs. The rest is history.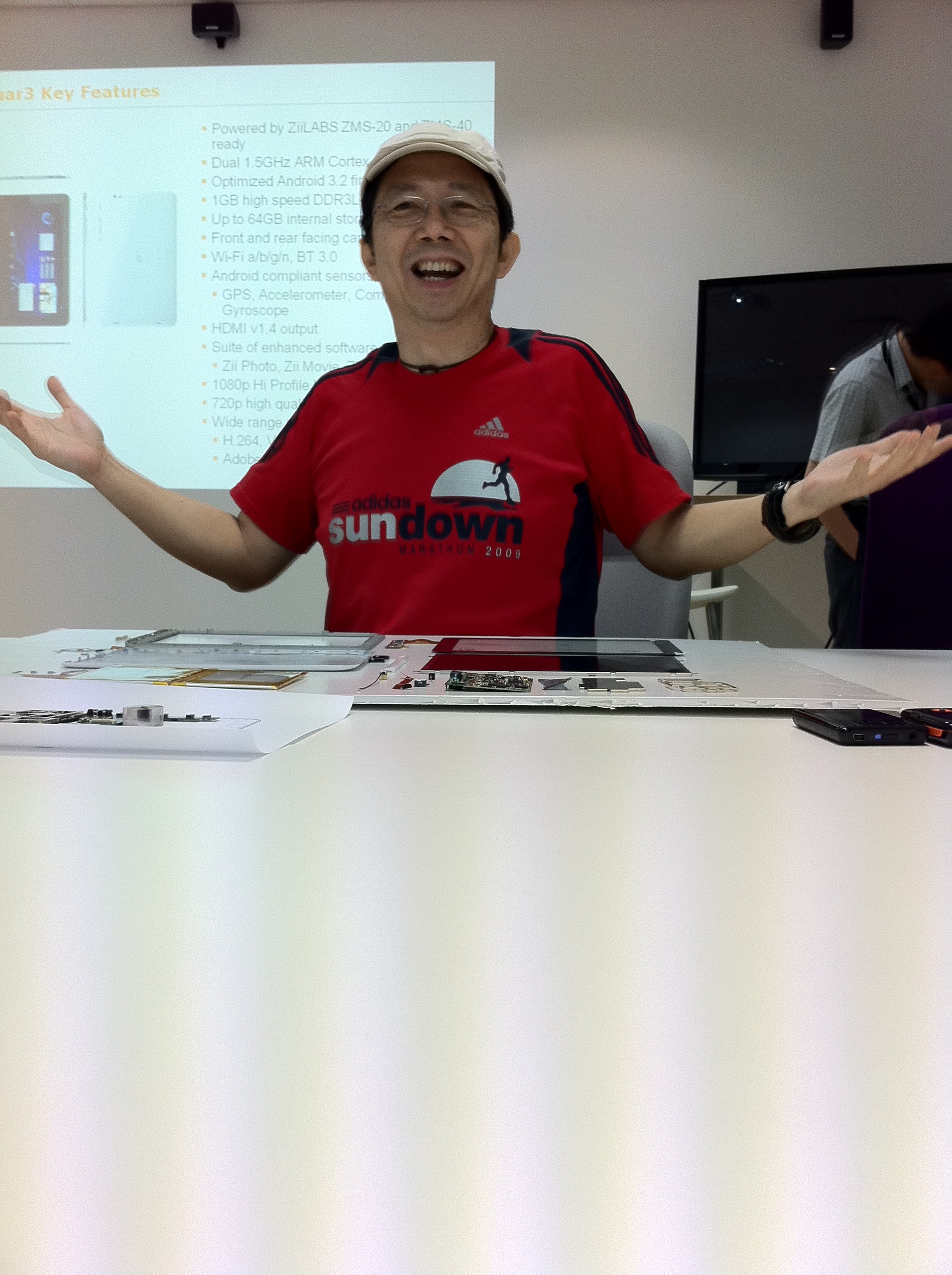 Despite his achievements, Sim was a simple person. For many years, he wore a simple Casio watch when his millions could easily buy him a high-end luxury watch. He was always in a t-shirt and sneakers. Probably the only time he donned a suit was when he received the Businessman of the Year Award in 1992 and 1997.
At a September 2011 press conference where Creative showcased the ZiiO tablet, I found Sim had lost his chubbiness. He had been running, he said, from his home in Dairy Farm in Bukit Panjang to his office in International Business Park in Jurong. Apart from health reasons, running allowed him to think, he told me.
A musician, he could play the harmonica and the piano. In fact, a grand piano sits in the foyer of his office in International Business Park. This office building called Creative Resources which was officially opened by former Singapore Prime Minister Goh Chok Tong in February 1999, was ahead of its time. Sim had included a child care centre and an open auditorium for concerts and company events.
But the man also had his quirks. He had commissioned the famous global creative and design consultancy Frog Design for US$1 million to create the packaging for a new MP3 player. But he did not like it and threw out the design, opting for an in-house design because he strongly believed that he and Creative engineers had the better design.  
He was also stubborn. He disbelieved lieutenants who recommended that the Zen music player – one of the world's first portable music players – to have a white case sitting inside a white box. Eventually, the Zen music player sported a shade of blue in a blue coloured packaging.
Shortly after, Apple launched its version of the portable music player called the iPod in white and which went on to take the world by storm.
Nonetheless, Sim's achievements have bound him to Singaporeans. His name is easily recognisable by everyone and he is often hailed as Singapore's best known tech entrepreneur despite the fact that there are several Singaporeans who have been successful creating large tech companies in the last 10 to 15 years.
Through his work, he has paved the way for new generations of entrepreneurs, both tech and non-tech. Since Creative was founded 43 years ago, he has been the CEO and chairman. Every day of the past 15,695 days, Sim thought of nothing but of Creative and its products.
This is the legend and legacy. RIP Sim Wong Hoo.