Phone makers may be skimming on power chargers in the name of saving the planet but consumers still need a safe way to juice up their devices without causing a fire.
This is where Belkin hopes it can come in, with chargers and power banks that are made from 73 to 75 per cent post-consumer recycled plastics (PCR) and use plastic-free packaging.
The company, which makes accessories for the Apple iPhone and other devices, will be making its most popular products with more sustainable materials while promising no degradation in quality and durability.
This transition, which starts this year and will include its other products eventually, is expected to save an estimated 7,000 metric tons of carbon emissions and reduce CO2-eq emissions for the products by up to 67 per cent.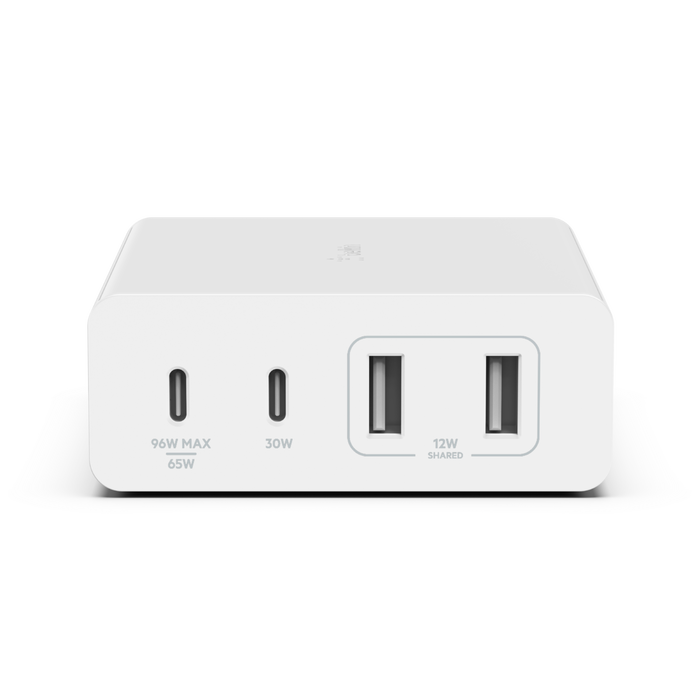 The company said yesterday that it would be absorbing the additional, though undisclosed, cost of using the more sustainable materials.
Among the first products to ship is the company's BoostCharge Pro range of wall chargers, which include 25-watt to 108-watt chargers to juice up anything from an iPhone to laptop.
In 2023, these will be the first products using the new PCR material
-BoostCharge Magnetic Wireless Car Charger 10W
-BoostCharge USB-C PD 3.0 PPS Wall Charger 25W
-BoostCharge Dual USB-C PD Wall Charger 40W
-BoostCharge Pro 4-Port GaN Charger 108W
-BoostCharge Pro Dual USB-C GaN Wall Charger with PPS 45W
-BoostCharge Pro Dual USB-C GaN Wall Charger with PPS 65W
PCR, which Belkin is using, takes plastic waste from consumers that is destined for landfills and repurposes it for new products, thus reducing the use of virgin plastics.
Other alternatives that have been used by technology vendors include recycled plastic, which uses plastic materials collected at a factory during mass production.
Some have also turned to bioplastics, which uses materials from reusable feedstocks such as plants and woodchips, or ocean plastics that are from waste collected from the ocean.
During an online demo of the more sustainable products to the Singapore media, Belkin executives were keen to show the build and quality remained the same.
The representatives even had to use labels that are stuck on each gadget to differentiate between the old and new.
For consumers, clear callouts would be available on the packaging. Look out for "Made with Recycled Plastic Products" and "100% Plastic Free Packaging", the company said.