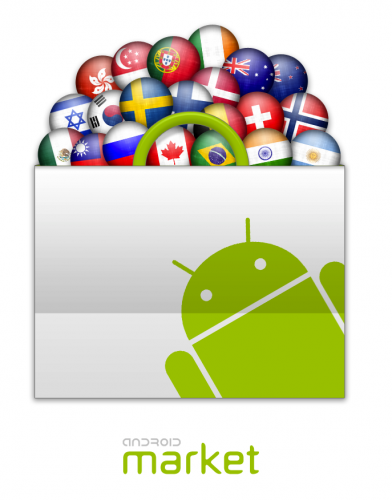 That's the news that HTC Desire, Samsung Galaxy S and other Android phone users have been waiting for all this while – paid apps accessible via Android Market.
In a blog post today (SGT), Google said it was expanding the number of countries where users can buy paid apps from 14 to 32.
These include Singapore, which means users here can start buying apps off Android Market in a couple of weeks' time, bringing the total number of paid and free apps available to  them to 80,000 (we're still waiting for the breakdown between free/paid apps from Google).
Until now, the Android market here only offers free apps and users have had to go to alternative app marketplaces such as SlideMe for paid apps.
Along with the announcement, Singapore app developers can also upload their paid apps onto the Market. The country is among 20 new places – up from 9 previously – that would allow developers to sell apps. Yes, I know, in some countries you can buy apps but can't sell them, possibly because of local laws or other regulations.
But all in, this is great news for Android users in Singapore. It's much easier to buy paid apps now by simply getting it from Android Market.
The news will also create more worry for Apple, whose sales of iPhones are already falling behind Android-based devices in the United States in the first half of this year. While Apple had a headstart with its tightly-controlled AppStore, it would likely be looking over its shoulder at this expansion of Android Market with unease.