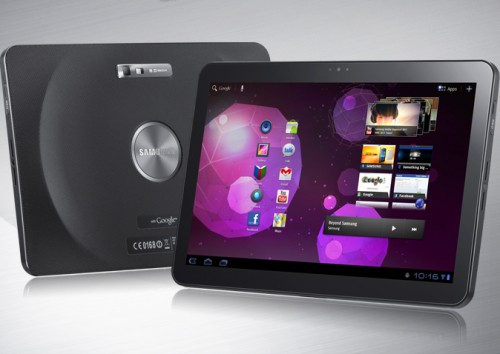 The signs are certainly there, if you monitor what is happening at this week's Mobile World Congress at Barcelona, where Samsung and LG unveiled eye-catching followups to Motorola's Xoom unveiled last month at the CES show.
Samsung's Galaxy Tab 10.1 is the large-screen followup to last year's most notable Android tablet, the Galaxy Tab, and features a 10.1-inch screen, as the name implies.
Like the Xoom, it runs on an Nvidia Tegra 2 dual-core chip and it comes with the made-for-tablet Google Android OS Honeycomb. The device is said to be running a "pure" Google Android OS without any of the Samsung add-ons, which will please purists looking for a zippy, smooth interface.
And let's not forget the 8-meg camera at the back (for photos) and the 2-meg camera at the front if you choose to do some HD videoconferencing.
The Galaxy Tab 10.1 looks sleek and makes its predecessor look a little chunky and will be one of the tablets to own in the coming months (it goes to stores in Europe next month). The biggest question is how differently Samsung will market it as compared to the Xoom, which also boasts similar specs and is hitting stores in the United States right about now.
What about LG then? Samsung's fellow Korean rival is not slowing down either, after deciding it had to get on the Android game last year with its smartphones.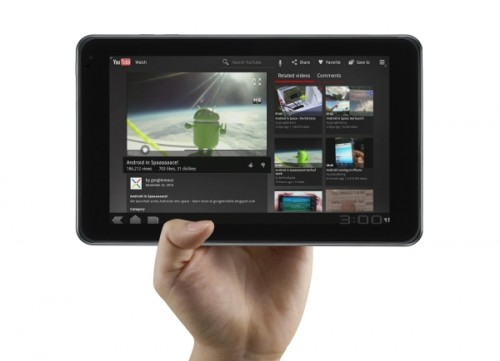 At CES, it gave a sneak peek of a tablet it was working on. This week, it showed off the Optimus Pad, which has an 8.9-inch screen that is slightly smaller than Samsung's new gizmo, but which also has Google's Honeycomb OS and a Tegra 2 chip.
LG has smartly added a 3D-capable camera to the mix, which enables users to shoot videos in 3D and play it back on YouTube 3D as well as a regular 3D TV. As you guessed, the device is also capable of displaying 3D videos (if you manage to  find something interesting). It is said to cost over US$700.
What LG and Samsung have unveiled is clearly a sign of things to come later this year, as more Android 3.0, or Honeycomb, tablets hit the shelves in the coming months. Remember that these devices launched now will be available as soon as next month – later this year, we can expect even more sophisticated Android tablets.
Inevitably, the comparisons with how Android stole the march on everyone in the smartphone stakes last year comes to mind. From having just a share of 3.9 per cent of the smartphone market in 2009, Android has gobbled up 22.7 per cent of the market in 2010, according to research firm Gartner. It has surpassed Apple's iOS and is set to overtake Nokia's dated Symbian OS in 2011.
The same could happen for tablets in 2011, going by the goodies that Samsung, LG and Motorola seem to have readied for the rest of the year.
To be fair, Apple still has an overwhelming lead, having almost a year as the main innovator without any true competition. Though as many as 2 million of the original Samsung Galaxy Tabs were said to be shipped (there's still a bit of controversy about how many are sold), that's still nothing compared to the close to 15 million iPads that Apple said it had sold in 2010.
Will 2011 be the year that Android tablets catch up on Apple? Much remains to be seen if Apple can learn from its iPhone lessons and develop an even more "magical" and "revolutionary" iPad, because the Android tablets are looking real good now, and they are going to be backed by an ecosystem of apps, developers, and hardware makers.
If the next version of the iPad does not push the envelop – that is, if the leap forward is like the iPhone 3GS to the iPhone 4 – then you can expect the gap that Apple has over its rivals will close very fast.
Nobody is predicting an "iPad killer" to take over the market, because the iPad will still do very well despite Android rivals, but the company's lead could be much reduced in 2011 as iPad alternatives catch up in terms of usability, features and number of apps.