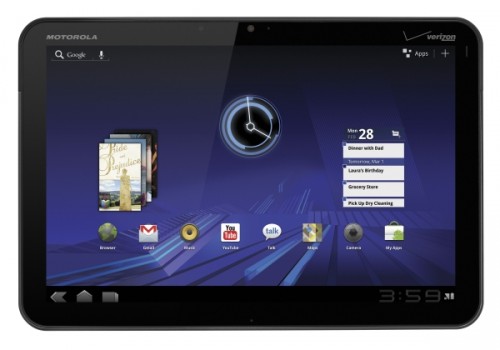 After weeks of "leaked" videos and pictures from gadget sites, a number of new Android tablets are making themselves seen at the ongoing CES electronics show at Las Vegas this week and bringing more choices to the tablet market this year.
Among the announcements at the annual tech fest, the most significant piece of news has been Google's unveiling of Android 3.0, its much-awaited "built entirely for tablet" operating system more popularly known by the codename Honeycomb.
Among the cool stuff:
Google Maps 5

, which will showcase excellent 3D as well as street views of maps and locations, which look pretty cool when you can manipulate them on the big screen.
Three million

Google e-books

available on tap
Video and voice chat over

Google Talk

(cheap or free voice calls, anyone?)
Other new features include tabbed browsing and private browsing on the souped up browser, as well as bookmark sync with your Chrome browser. Google also touts 3D features and a "holographic" user interface, which we'll have to see to be convinced.
However, Google's video below gives an interesting preview of what to expect when new Android 3.0 tablets start rolling out in the coming months.
And the devices? So far, the most interesting seems to be Motorola's Xoom, which Google gave a quick preview of earlier last month. The 10.1-incher comes with a 1GHz dual-core Nvidia Tegra 2 chip, 32GB memory for the user and is upgradeable to LTE in Q2, after it first goes to stores in the United States in Q1.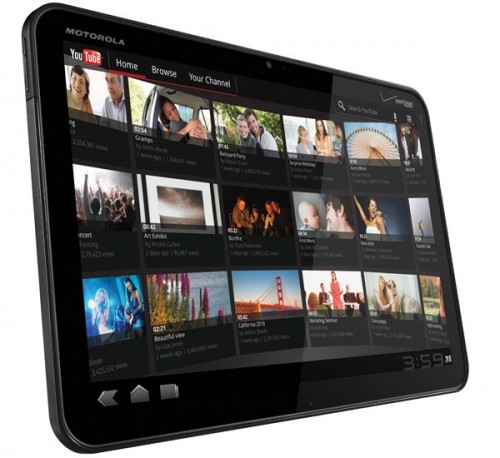 You can't rule out the Taiwanese firms, of course. Asus, unsurprisingly, has unveiled not one but three tablet computers running the Android 3.0 OS.
One of them, the Eee Pad Slider, is an interesting take on the laptop/tablet crossover, which no one seems to have done well at all so far. Instead of attaching an add-on or Bluetooth keyboard to a tablet, Asus has created a device that work somewhat like a big, one-piece smartphone with a slide-out keyboard.
Certainly looks promising if you must have a keyboard to accompany this Tegra 2-powered gizmo with a 10.1-inch IPS (in-plane switching) display that should offer excellent images.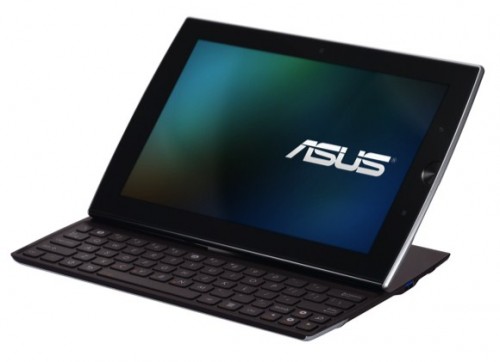 The other two items in the Asus lineup include another 10.1-incher (called the Transformer) which comes with a detachable keyboard that, er, transforms it into a notebook PC, of sorts. Then, there's the Eee Pad MeMO, a more conventional touch-screen 7.1-incher that sports a Micro HDMI port.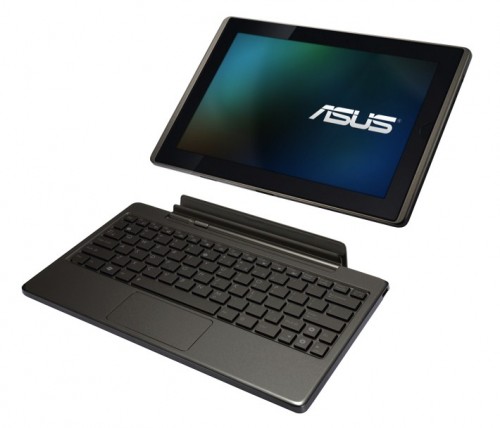 It's clear the stage is set for a big tablet duke out in 2011 between Android tablets and Apple's iPad devices, new models of which are expected as well soon.
If 2010 gave users the Samsung Galaxy Tab and a taste of what Android can do on the tablet, then 2011 could be the year where Android tablets really take on Apple in this space, with  a "made for tablet" Android 3.0.
Are we seeing a repeat of the early days of the smartphone, and going further back in history, the PC industry? It certainly seems like Google has created an attractive OS that enough hardware makers are keen to quickly latch on to, just like how many PC makers selected "IBM-compatible" hardware and DOS in the early days of the PC world in the 1980s.
And just like how Android has taken over Apple's iOS as the leading operating system for the smartphone despite Steve Jobs and Co.'s early lead, Android 3.0 tablets could give the early leader in tablets a good run for its money as well.
Apple won't want to see a repeat of history, of course. It knows the score for the PC wars. But for consumers, Android 3.0 is good news because it offers choice – you get to choose if you want a keyboard, or if you prefer Motorola, or Asus or any of the dozen of so device makers that are expected to unveil Android tablets this year. Heck, even if you are an Apple fanboy, you win because Apple has some real competition on its hands this year.