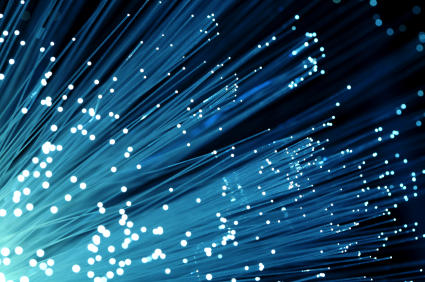 As we celebrate our nation's 50th birthday this past weekend, it got me to thinking about how much has changed over the years, from nostalgic landmarks that have disappeared to our changing waterfront and cityscape.
In spite of modern technologies that have made our lives better (hey, EZ-Link!) and newer technologies still finding their way to the mainstream (looking at you, smartwatch), I can't help but feel Singaporeans have very much been impacted by the quick adoption of consumer gizmos.
Just looking around at our fellow Singaporeans, it's easy to distill this list to five gadgets that have had the biggest impact on Singaporeans:
Smartphone
In a way, this began with the convergence of disparate mobile technologies that had been popular for a handful of years – the digital music player, the personal digital assistant (PDA) and cellular phone. Today, the average smartphone is probably more powerful than my first laptop back in 1996, which barely played small video clips and threatened to break apart when I looked at it the wrong way.
Today, when you get on the bus or the MRT, every other person has their face buried in their smartphones, watching movies, playing games, reading the day's news, or doing the social thing (WhatsApp, Facebook, Twitter, etc). It's not unusual to see users not look up even they walk around, making smartphone addiction in Singapore a very real thing.
Tablets
Beginning with the iPad (let's skip the history of tablets, shall we?) that popularised tablet computing, tablets have been great for doing things that made using laptops or smartphones too uncomfortable due to their size–and that's consuming media, web browsing on the couch or bed, and even light productivity.
According to We Are Social's 2015 Digital, Social and Mobile 2015 report, Singapore's share of web traffic from tablets is about nine per cent of the population, an eight per cent increase from the year before. Even as tablet sales are plateauing globally, these devices are getting more powerful and PC-like, making them more popular in the workplace.
Laptops
For a while, it almost looked as if the era of the laptop was over, with PC sales down quarter after quarter. But drop in on any Starbucks or café, and you see an even number of users on their laptops as there are those on their tablets. It's hard to deny that Singaporeans love their laptops. Years before the arrival of sleek tablets, these portable computers were probably some of the most desired gadgets. And today, there's some of that excitement for laptops again, mostly in the form of Apple's new slender MacBook and Microsoft's Surface Pro 3. I've even seen students with open laptops on the MRT and bus, pecking away on their laptops as if their lives depended on it.
High-speed Internet
There used to be a time when having a home internet dial-up was a big deal–that moment when you turned on the modem, dialed in, and waited for it to connect with that distinct sound? That was special.
But it also wasn't too long ago where if you were part of the corporate world, you'd hear visiting executives complain about how slow our Internet was. You don't hear about that anymore. With fibre optic networks maturing in this city nation, and increasingly available free Wi-Fi around the country, Singaporeans are able to get connected to work, and communicate with just about anyone, anywhere. And this has been truly game-changing, because Singaporeans, like the rest of the world, are also starting to cut the cord, and it's just about altered how we consume our media.
Digital cameras
So ubiquitous is this gizmo that it's hard to imagine we once lived without them. You were lucky if you had a film camera. And if you did, someone was always asking to borrow it. And party pictures in a night club? Never happened. And then one day, everyone had a Canon, or a Sony pocketable camera for clubbing.
Today, even though most of us depend on the integrated cameras on our smartphones, some of us still fuss about the quality of our photos to whip out dedicated cameras. And these are getting better than before. We're now able to shoot high-quality movies in true HD, and increasingly, ultra-HD quality videos, which I pray you did if you were at the National Day Parade!
What're some life-changing gadgets for you? Tell us below!