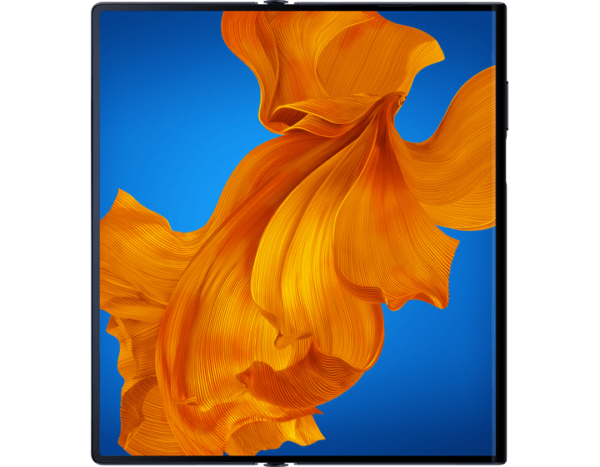 Huawei's latest foldable phone, the Mate Xs, will be out in Singapore next month with the promise of a hardier screen and zippier chip to boost performance.
Building on last year's Mate X, the new gadget features a similar-looking 8-inch OLED screen that folds out like a book cover, instead of inside like Samsung's Galaxy Fold.
This year's Huawei phone has more than 100 interlocking parts to reinforce the screen, whether it is folded or laid out flat, the Chinese company said today.
The flexible screen is still made of polymer, unlike the glass screen on the new Samsung Galaxy Z Flip, though Huawei is promising great image quality and brightness with its design.
Like all new foldable phones today, Huawei's new device promises a large screen that is easily pocketable at the same time, a design leap that is expected to rekindle interest in high-end smartphones.
The 5G-capable Mate Xs also comes with a faster chip, Huawei's own Kirin 990, which promises to upstage last year's Kirin 980. There's also a 40-megapixel Leica quad-camera array onboard, so the photography department still looks interesting.
However, it's hard for most users to compare with last year's Mate X because it was only available in China, despite global interest in the company's first foldable phone.
It did not help, of course, for Huawei to be in the crosshairs of the United States government, which has banned American companies from working with it amid a trade war with China.
This means the Mate Xs won't have Google apps, such as Gmail or Maps, which would affect many users who rely on them for daily tasks. It also cannot use Google Mobile Services, which provide, say, location data to apps that need it.
Without the Google app store, Huawei has included its new AppGallery alternative, with the promise that popular and local apps will run on an open-source version of the popular Android operating system.
The Chinese company has also set aside US$1 billion to help developers create apps that use its own Huawei Mobile Services software instead of Google's equivalent.
At the same time, it has tied up with Dutch navigation and mapping company TomTom for maps that can be used for Huawei mobile phones. This appears to be Huawei's answer to the lack of Google Maps.
The software effort now appears solid enough for the company to be confident of shipping its flagship foldable phone outside of China for the first time.
One of the first such markets is Singapore, a key testing ground. It will give an idea of how well the Mate Xs – and more importantly, Huawei's new devices and software – will likely be adopted globally.
Unfortunately, no local prices were available at the launch today, which was beamed live from Barcelona after the Mobile World Congress show was cancelled due to worries over the novel coronavirus.
However, the Mate Xs is reported to be costing a high 2,499 euros (S$3,799), probably the most expensive phone now without any precious metals or stones added for ornamental purposes.