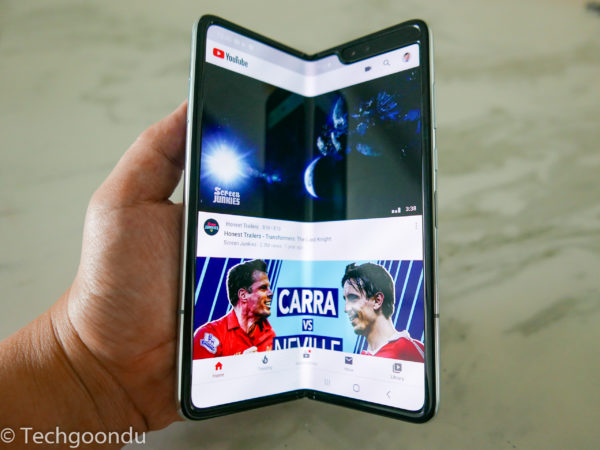 I have to admit that I wasn't having high expectations when I got my hands on the Samsung Galaxy Fold earlier last month for this review. Actually, I had expected it to bomb.
Given all the bad press from its false start earlier this year, the enthusiasm for the first mainstream foldable phone to hit the market had certainly dimmed a little. Perhaps that's why I now find the Galaxy Fold a surprisingly handy phone on the go.
First off, what's changed from the original Galaxy Fold that, well, folded badly when it first debuted in the hands of reviewers in the United States? Actually, not that much.
What's important is that Samsung has made the screen protector extend all the way in, so you won't think that it has to be removed. That was what some reviewers did, damaging the phone in the process.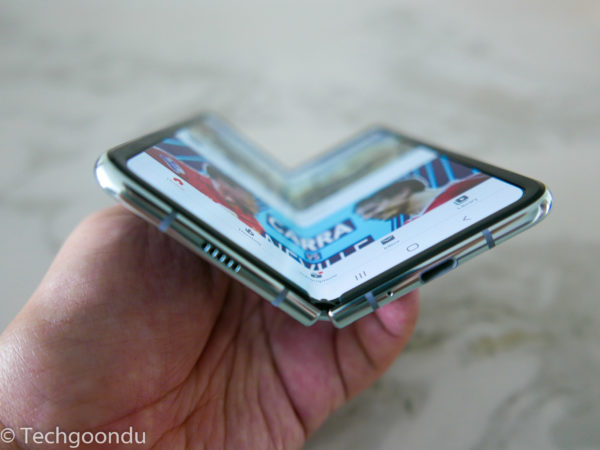 The Galaxy Fold, as it stands, is still something of a curiosity but its flexible screen that is the star attraction that lets it open up to a large 7.3-inch display, feels less fragile than I have imagined.
Okay, I didn't flex the screen like what the CNet folks did with a machine, which showed that it endured almost 120,000 folds, but at no time did I feel that the screen was going to crack or stop working during time using the phone.
The Samsung folks in Singapore were so careful that they made reporters sign an unusual agreement to only use the phone as a regular user would. Fair enough, but it's a sign of how fragile its confidence is as well.
Nothing's perfect, of course. The first thing you'd notice is that there's a slight but noticeable dent in the middle of the fold. So, while this was a large-screen device, it is not as seamless as a regular flat display.
Fortunately, the imperfection isn't a deal breaker when you fire up interesting content on the phone. When viewing videos or playing games on the Galaxy Fold, my eyes stopped focusing on the foldable area of the screen and fixed on the content instead.
It helps to have a decent 2,152 x 1,536 Dynamic AMOLED screen, which delivers the same colour richness you've come to associate with Samsung screens over the years.
As I used it more, I found the Samsung gadget to be a handy mini tablet of sorts. In the two weeks I had the Galaxy Fold, I realised I used my own Samsung tablet less to watch videos, play a game or even open up an Excel spreadsheet.
Yes, the Galaxy Fold's screen is large enough to view text on a spreadsheet legibly, unlike your 5- or 6-inch phone that would need lots of scrolling around.
To be fair, the 7.3-incher on the Galaxy Fold isn't so big that it allows you to be editing an Excel file efficiently, but at least you can view what's on the spreadsheet more easily. Sometimes, that's all you need to, say, okay a budget.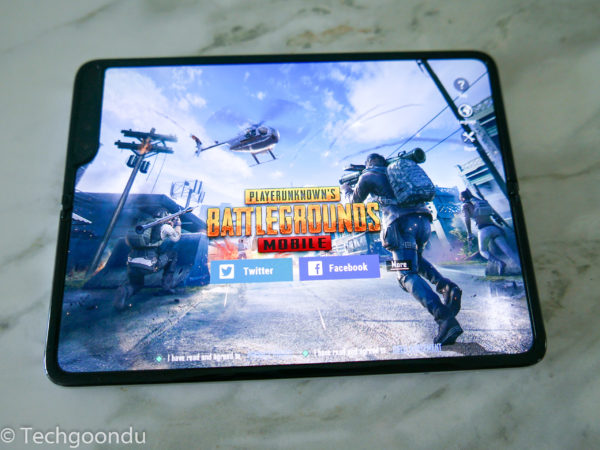 Indeed, that's the main selling point for me. You get a portable 263g phone that can just about slip into the pocket and still open up for a better view of things than your current phone.
Is it good for multi-tasking? Well, I've never been a fan of that on a tablet, so I'm not hung up about the somewhat annoying app windows that pop up, like on a PC. This just isn't something I associate with an Android device for now.
While the large foldable screen is the star, the small 4.6-inch Super AMOLED display at the front serves a purpose as well. It comes in handy when you want to shoot a quick reply over WhatsApp, for example, without unfolding the big screen.
The 720 x 1,680 HD+ resolution here isn't fantastic but this is more of a utility screen to complement the main one. It reminds me a little of the foldable Nokia Communicator of old, which also had a small screen to let you answer calls.
The design of the Galaxy Fold, unfortunately, also is reminiscent of the rather bulky phone from the past. When you fold it up, it looks rather odd and unwieldy.
The joint in the middle of the phone, for example, looks chunky. It is functional, yes, but is surely something that an industrial designer will take a good look at to redo in the next version.
What will impress users more is the engine underneath the surface. The Galaxy Fold's octa-core chip from Samsung and a good 12GB of memory (many laptops only have 8GB) mean that you can throw just about any app at it.
Firing up PlayerUnknown's Battlegrounds, for example, you don't sense any slowdown in the popular online game. The performance complements the large screen well, especially if you're an avid mobile gamer.
Samsung also scores high for its 4,380mAh power pack, which promises up up to 13 hours of Internet usage on 4G and up to 22 hours of video playback when connected wirelessly.
I didn't try that out but throughout the loan period, I managed to run the phone easily past a day and sometimes past a couple of days. Not bad for a multi-screen device.
The Galaxy Fold also comes with no fewer than six cameras. Most important are the three lenses for in main camera array at the rear.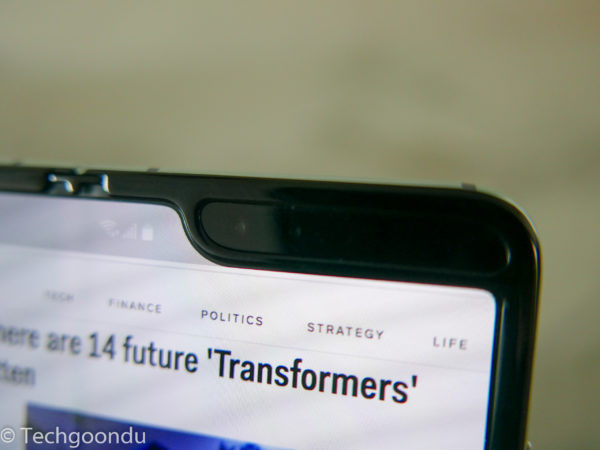 From quick tests, they do seem handy enough for routine shots like people, food and landscape. In both well-lit situations and dimmer ones, the Galaxy Fold offers what you'd expect from a Samsung flagship phone.
Amon the cameras, the 12-megapixel wide-angle one is the most versatile for everyday situations. It is great for most encounters you'd like to capture.
The 16-megapixel ultrawide camera lets you capture, say, a wide landscape view of a cliff in Bali in all its glory. Or you can snap a group photo without moving all the way back.
Meanwhile, the 12-megapixel telephoto camera lets you zoom in, say, on a bird perched on a tree. Okay, it's not up to professional standards, but still good for a fun shot.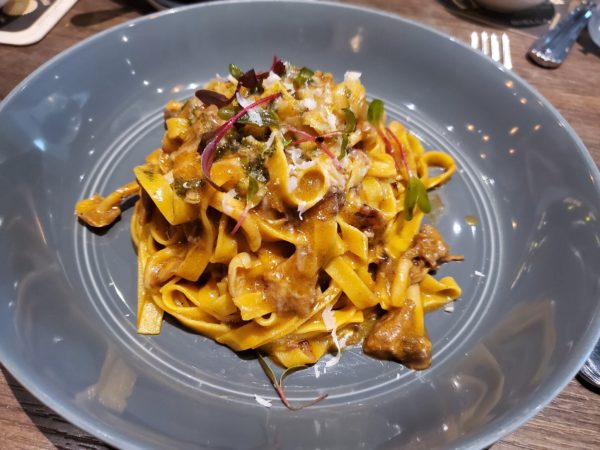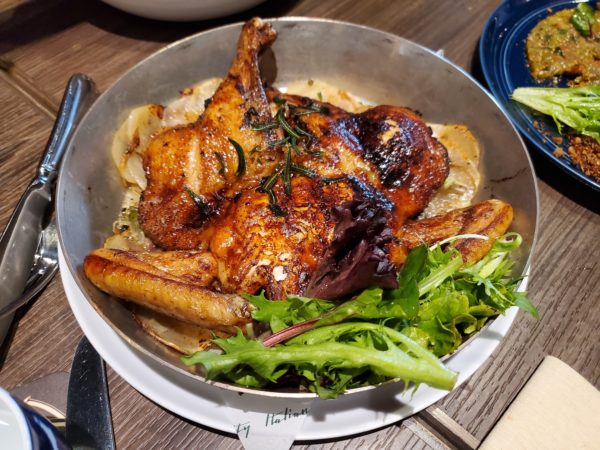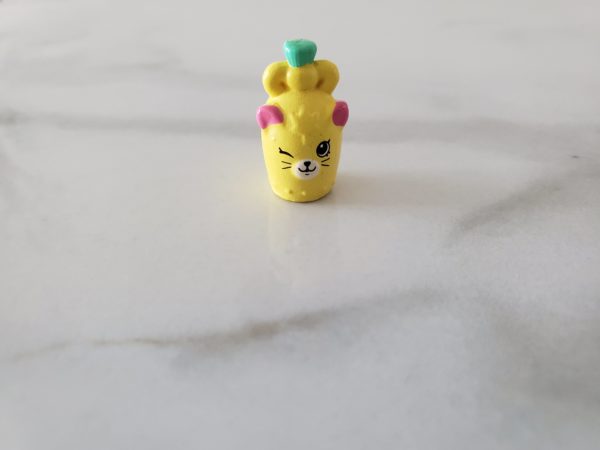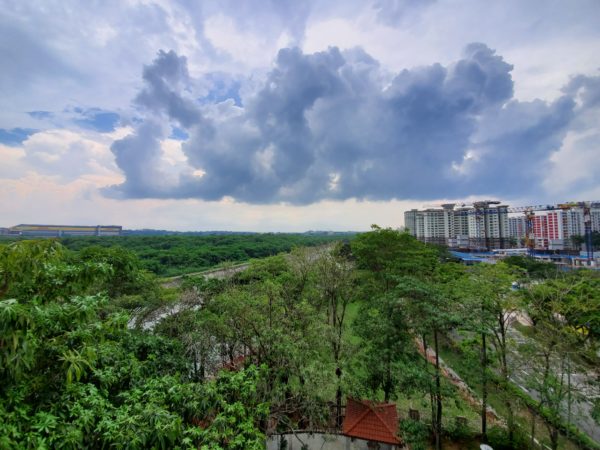 Some of the 30 preset modes, like sunset or night view, for example, are also useful so you don't have to spend so much time setting up for a shot that you miss the moment. After all, a lot of smartphone photography is about getting that snapshot.
One unique thing about the Galaxy Fold is that you get a really large screen if you open up the phone to take a photo. This gives you the details on where to focus on, for example, but everyone around can see what you're shooting as well.
So, yes, the first such phone in the mainstream market does well enough in most areas that you expect it to perform well in. However, there's clearly a long way to go in terms of a more user-friendly, natural design that you take to easily.
The Galaxy Fold scores high for its groundbreaking screen technology, which promises a new era of foldable phones. However, this isn't a phone that I can recommend to anyone except for the most ardent gadget collector.
Costing S$3,088, it is just too expensive. Sure, it comes with a concierge service where you'll get a Samsung representative to unbox the phone with you. Kind of like buying a necklace or a watch, complete with someone wearing gloves to show off the phone to you.
Except that this isn't a piece of jewellery, but a new phone with slightly rough edges that need refinement. Next year, we'll have an improved model. Maybe that's the one you should consider.