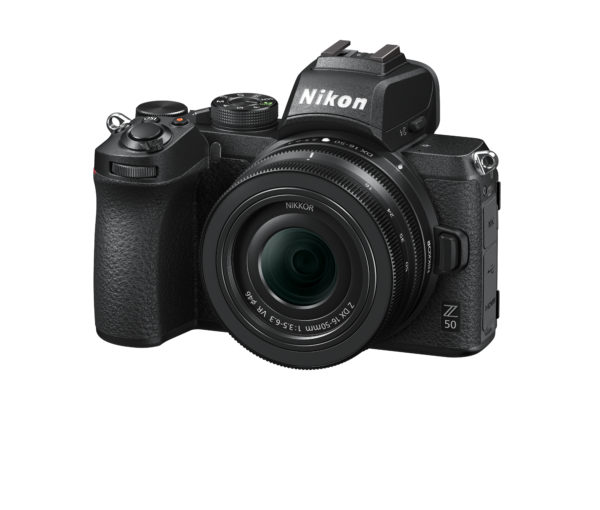 Just a year ago, Nikon launched the Z6 and Z7 mirrorless cameras to a market dominated by Sony's Alpha 7 and Alpha 9 mirrorless cameras.
Since then we have seen the entry of Panasonic's S1 with its L-mount system and Canon's RF Mount mirrorless camera. In this crowded market, Nikon's newly released Z50 needs to have something special to make an impression.
Unlike its predecessors, the Z50 is a mirrorless camera with a 20.9-megapixel APS-C CMOS sensor. That means you will need to apply a crop factor of 1.5x when you match lenses to this camera.
To match the field of view a 35mm lens on a full-frame sensor, you would need to attach a 24mm lens instead.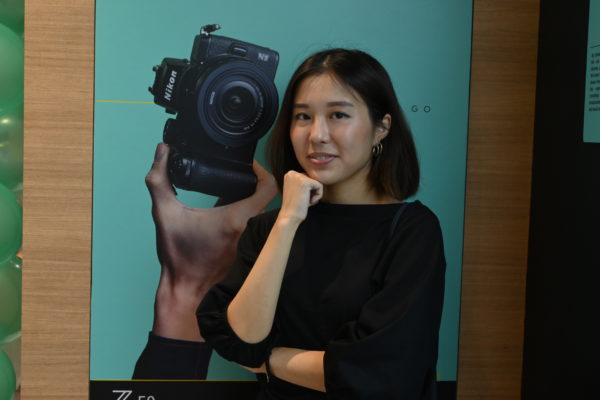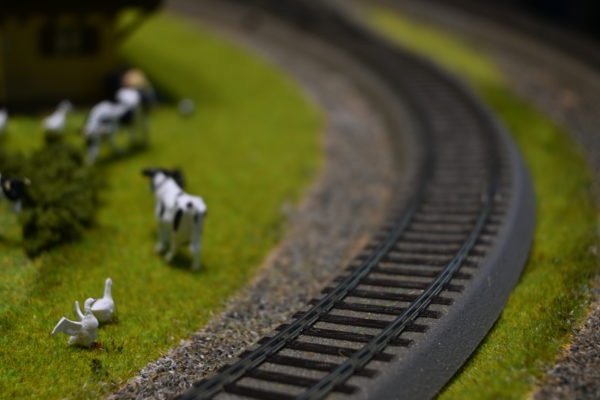 The use of a crop sensor directly results in a much smaller camera body when you compare to the full-frame Z6 and Z7. This makes the Z50 a more portable travel camera.
Despite the size reduction, I find that the camera provides a good grip for a comfortable shoot, at least based on my first impressions at a Singapore media launch last week.
All the buttons, dials and switches are well within the reach of my thumbs and fingers, making it possible to control the camera with just my right hand.
For those experienced with the Nikon system, the settings and menu system will be very familiar. They will feel right at home within the hour.
It helps that the 2350K-dot OLED electronic viewfinder is a joy to use as it is quick, bright and sharp. The face detection and Eye-AF function work pretty quickly too.
I have the option to switch between faces or eyes to focus on just by pressing the directional pad with my thumb. Definitely a huge plus in my books.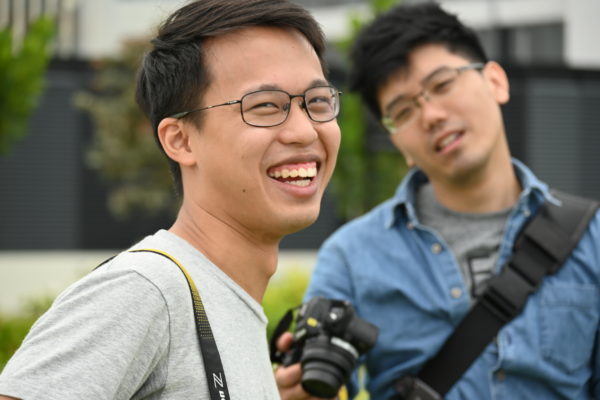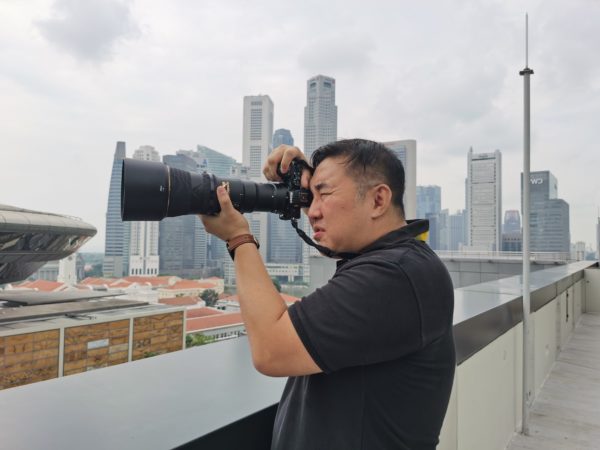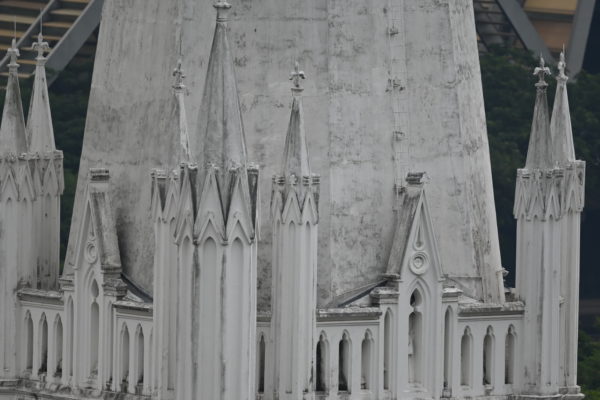 This is not the first mirrorless camera that has a crop sensor. The Fujifilm X series and Olympus are the direct competitors and both brands have more natively supported lenses than the Z50's DX 16-50mm f3.5-6.3 kit lens and DX 50-250 f4.5-6.3 Zoom lens.
This is where the FTZ adaptor will be useful. It lets you plug in legacy F-mount lens on the new mirrorless camera, giving you more options for different shoots.
There are things to note about a camera that tries to pack everything in. To keep the lenses compact, the Z50 requires users to unlock the lens before the camera is ready to shoot.
Unlocking the lens might just be a minor inconvenience for some users but I prefer my camera being ready at a flick of the on/off switch. The fastest workaround is just to leave the lenses unlocked.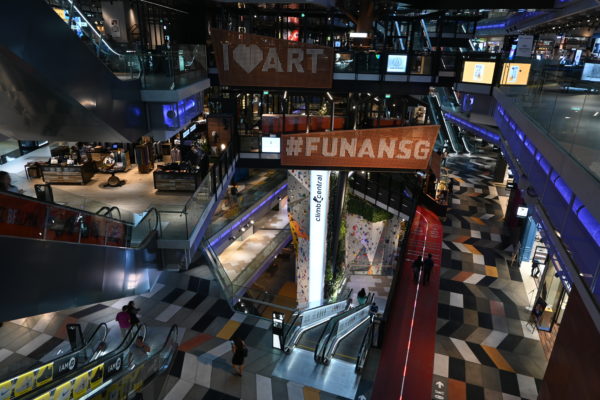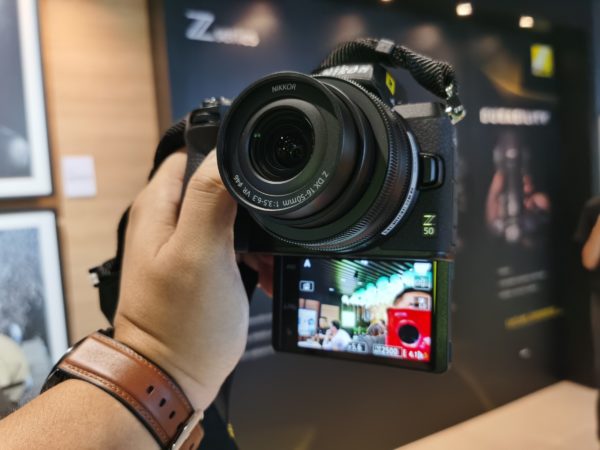 The new camera is also designed for users who need a capable camera for videos. The Z50 can capture 16:9 4K UHD/30p footage using the whole APS-C sensor. It also allows 1080/120p slow-motion capture too for dramatic shots.
With a dedicated microphone jack, I can pair an external microphone for better audio recording. Too bad there is no earphone jack for me to use to ensure the audio in the video is audible.
The screen can also swivel downwards for vlogging but it will be blocked by a tripod or selfie stick. A separate video rig needs to be attached to the camera to get an unobstructed view of the screen.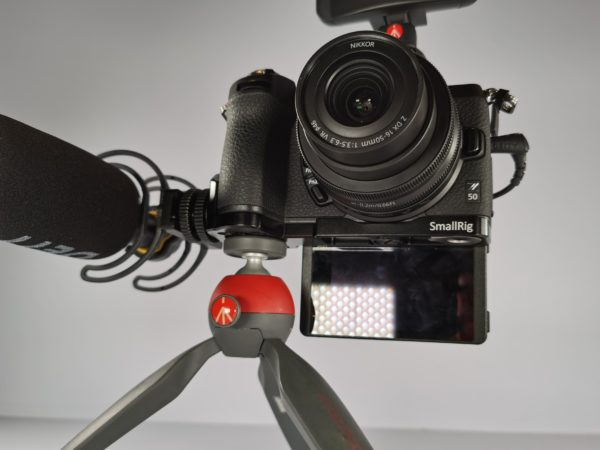 The good news is that the Z50 will not cost you an arm and a leg to get onto the Nikon mirrorless Z system. Starting at $1,499 with the kit lens, it is cheaper than some professional compact camera such as the Sony RX100 VII at $1,649. For the Z50, you can have both lenses for an affordable $1,899.
To be fair, while the Z50 is an able shooter, it is still not a camera for professional use. It's unclear if a a vertical grip accessory will be available for more shooting angles, for starters.
At the same time, there is only support for one SD card instead of two, for redundancy reasons. Plus, it supports UHS-I cards instead of the faster UHS-II cards.
So, it looks likely that price, instead of features, will be a major selling point for the Z50. If you are happy with the image quality of the kit lens, the Z50 should reward you with some satisfactory images.
However, I still feel that the best image quality comes from full-frame lenses. At least for the near future, Nikon's full-frame Z system cameras such as the Z6 or Z7 may be a better bet.