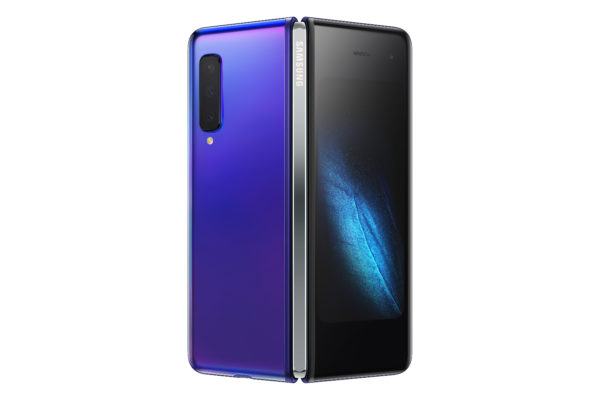 Samsung has postponed the launch of its much-anticipated Galaxy Fold phone after reports last week of damaged screens on a small number of test units sent to the media.
The phone, among the first to feature a foldable screen, will now be launched at a yet undetermined date, so engineers could evaluate the reported problems, the company said yesterday in a media statement.
Instead of the original launch tomorrow in Singapore, the phone will reach stores here at a later date that Samsung would announce "in the coming weeks".
A Wall Street Journal report estimated that the delay could stretch into May, so that the phone maker has more time to investigate the issues.
Unveiled in February, the Galaxy Fold promised to usher in a new era of phones with foldable screens. The breakthrough lets users carry a large-screen gadget without lugging along a tablet or laptop.
However, problems with the Galaxy Fold began appearing last week, when a handful of reporters testing out the phone reported malfunctioning screens.
According to Samsung's initial findings, the issues on the display could be associated with impact on the top and bottom exposed areas of the hinge.
There was also an instance where substances found inside the device affected the display performance, the South Korean electronics giant said yesterday, without elaborating.
It promised to strengthen the display protection before launching the device. It also said it would advise users on the screen's protective layer, which a reporter had torn off, thinking it was removable.
Clearly, Samsung is still be keen to be the first major phone maker with a foldable phone, ahead of China's Huawei and Xiaomi, but at least by delaying the launch of the Galaxy Fold, it has bought time to solve possible teething problems.
It is unclear if the issues faced by the handful of reviewers could have become widespread if the phone was launched this week.
If they were indeed common, Samsung could have just dodged a bullet here, never mind a rocky start to this new era of foldable screens.