Brought to you by Dynabook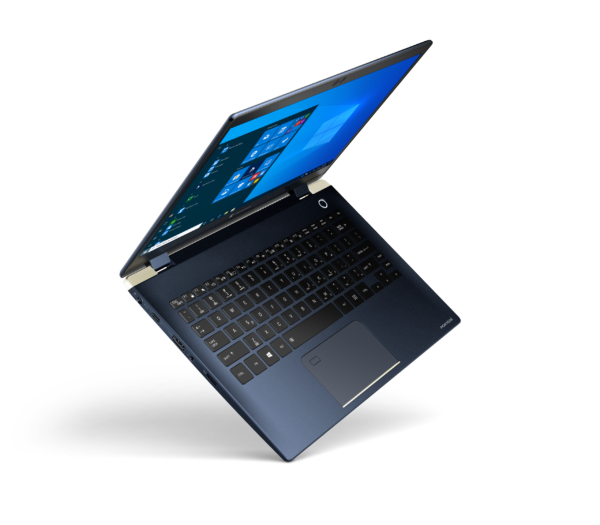 If you are looking for a thin and light business laptop today, there are a number of choices in the market. However, none with a 13.3-inch screen would be as light as the Dynabook Portégé X30L-G.
The latest laptop from the manufacturer Dynabook draws on the lineage of previous Toshiba Portégé laptops, which are renowned globally for being among the world's more portable machines even before the word "ultraportable" was commonly used.
In 2019, Toshiba's PC business was rebranded Dynabook, which is a name well known in Japan. New Dynabook laptops draw on the best of Toshiba's laptop designs, including its well-loved thin-and-light models.
How light is light? Well, the Portégé X30L-G tips the scales at just 870g, well below rivals in the class which hover around the 1kg mark but often go over that.
Whether you are simply carrying it around your home during a work-from-home period or lugging it on your commute to the office, the lightweight design will make a clear difference every day.
Being light does not mean the Portégé X30L-G is light on features, either. On the contrary, it packs in the latest hardware as well as connectivity options, a big plus for businesses looking to boost mobility.
For starters, the laptop packs a battery with that supports up to 14.5 hours of operation, longer than a typical workday.
If you have to rush off between meetings, a quick-charge feature lets you juice up the battery quickly as well. Plugging in the laptop for 30 minutes recharges the battery for four hours of usage.
And unlike many other ultraportables, you don't have to carry additional adapters to plug in your peripherals while you are out and about.
On one side of the Portégé X30L-G is a USB 3.1 Type C port, an HDMI port and a Micro SD card reader. On the other, you have two USB 3.0 ports and a full-sized Ethernet port. Few other laptops offer such options, even if they have bulkier, heavier chassis.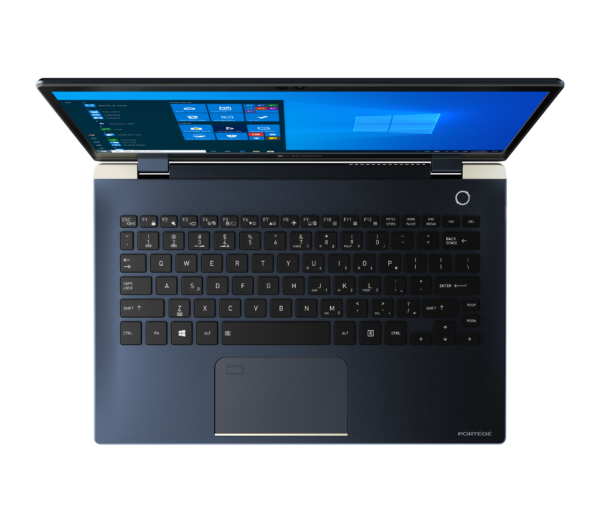 What sets the Portégé X30L-G apart is its many unique features. It features a well-regarded Sharp IGZO display, which offers a brighter, anti-glare screen that reduces eye strain.
Security is another important feature. The Portégé X30L-G has its own proprietary BIOS, the only laptop in the industry to do so. This keeps out potential malware that may make use of vulnerabilities in the firmware to steal data from a user.
To further enhance security, the laptop also comes with a large touchpad that has an integrated fingerprint reader. This enables safer access to the laptop while enabling two-factor authentication for an additional layer of security.
Aimed at business users, the new Dynabook laptop also delivers higher mobility, productivity and connectivity. To do this, it first has to be built to be sturdy, so it is ready for the road.
The honeycomb structure of the chassis makes the machine compact yet durable enough to withstand the everyday knocks that it is expected to experience. In fact, it has been tested for the MIL-STD-810G military standard.
A spill-proof keyboard also keeps out small volumes of accidental spills, because life is unpredictable. The keyboard is backlit too for ease of use in dim situations.
The Portégé X30L-G also brings the performance that business users expect. It will handle everyday tasks that could vary from simple e-mail and spreadsheets to video editing.
The laptop comes with the latest 10th-gen Intel Core processors, with the option of either a Core i5 or Core i7. It sports 8GB of DDR4 memory and has storage capabilities of 256GB, 512GB or 1TB on a PCIe NVMe solid state drive.
If you are thinking of connecting up wirelessly, the Portégé X30L-G has you covered as well. It supports the latest Wi-Fi 6 standard that promises faster links over the air.
And finally, if you are expecting more video calls in the coming months, the laptop is ready for that as well.
Its built-in HD webcam with dual microphones will enable you to have clear and fuss-free communication with co-workers as well as customers in a virtual meeting.
Experience Portégé X30L-G for your business today with the Dynabook Experience Program. More here.