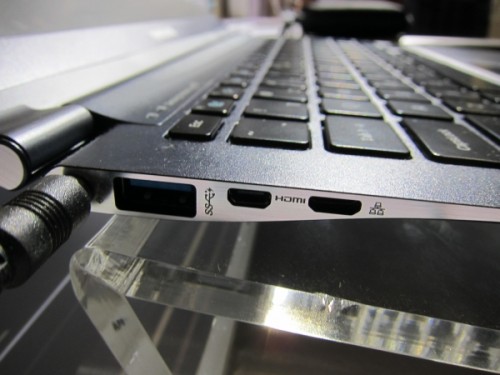 Seldom do we go all ga-ga over just another notebook, especially at a time when everyone's coming up with sexy, slim ultrabooks. But we have to bring up Samsung's Series 9 notebooks, which simply ooze sex appeal in all the right ways.
Let's start with the slim profile. By now, you'd expect nothing less from new premium laptops, whether they are in the "standard" ultrabook 13-inch guise or an increasingly common 15-inch version.
The Series 9 has two models that fit the bill exactly. The 15-inch version is touted as a the world's slimmest in its class, and it's no empty boast. At just 14.9mm thin – that's like a small stack of credit cards – and weighing just 1.59kg, it is the simply the most portable laptop with a mid-sized screen.
Apple's MacBook Pro 15-inch used to do it for me as the premium mid-sized laptop to match. Now, the 15-inch Series 9 looks better than that, proving that you can have a large screen while still carrying that laptop around without breaking sweat.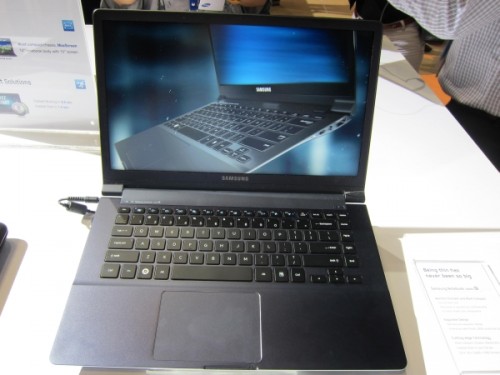 The smaller version of the Series 9 – the 13-incher – is even more extreme in the thinness game. You can say it's somewhat anorexic, going by its 12.9mm and 1.16kg frame. If I have to go for a business trip, I'd carry this over a tablet any time, because it's almost as light but lets me type and get work done much more easily.
But it's not just the slimness in the machines that gets Samsung all the accolades, as we found out at the Korean electronics firm's regional showcase in Bangkok this week.
The Series 9 looks good because it appears like a pretty piece of metal freshly cut from a larger block. In fact, the aluminium body feels solid to touch and brings with it a premium feel that used to be the preserve of Apple designs. Better yet, Samsung has learnt from previous experience and created a sand-blasted finish that keeps those ugly fingerprints off.
The last thing that I think raises the bar above rivals like the well-made Asus Zenbook is Samsung's thinner bezel for its screens. Especially in the 15-inch model, you get a screen that looks bigger than it is. It also re-emphasises the Series 9's lightweight appeal.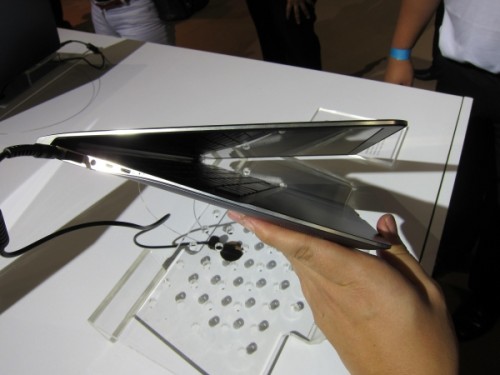 Performance-wise, the two models should come with Intel's Core i5 and i7 CPUs along with 4GB and 8GB memory configurations. As you'd expect, the thin models will come with speedy and power-efficient solid state drives, either in 128GB or 256GB capacities.
What we also like, from a quick hands on today, is the XL-sized touchpad, which comes close to rivalling Apple's best-of-class version. The Series 9's keyboard does feel a little shallow when you type away, because of the thin profile, but it is not as uncomfortable to type on as other thin laptops that sometimes have your fingers banging the metal.
One thing we can't say for sure now is how long the Series 9 laptops' battery will last in regular usage. But we'd be certain to test them out as they arrive in Singapore by Q2 2012.
Probably the best example of thin and light machines from the current ultrabook craze, the Series 9 stands out even in a shop front full of other slim designs. If Samsung prices its laptops right, they could give Apple's well-regarded MacBooks a run for the money.