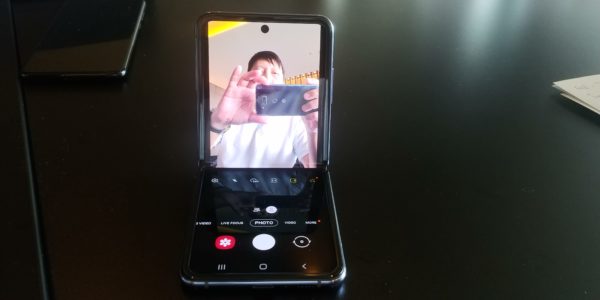 If you're wondering when this whole foldable screen technology is going to win over more users in 2020, take a look at the Samsung Galaxy Z Flip.
Unveiled yesterday, the latest foldable phone from the South Korean electronics company offers what its predecessors and rival gadgets do not – a sleek design that works.
Yes, the clamshell design is reminiscent of the latest Motorola Razr unveiled three months ago, itself a modern update of the original Razr from 2004.
However, Samsung seems to have looked at the new Razr and topped it with a better design and improved hardware.
The 183-gram Galaxy Z Flip also folds in two and slips into your pocket easily, but is more impressive in terms of performance and ease of use.
At least from my quick hands-on this morning at Samsung's Singapore offices, the Galaxy Z Flip is the phone that the Razr should have been.
For starters, the screen is said to be good for 200,000 folds, which is a good measure more than the 27,000 that killed the Moto Razr in a CNet test just days ago.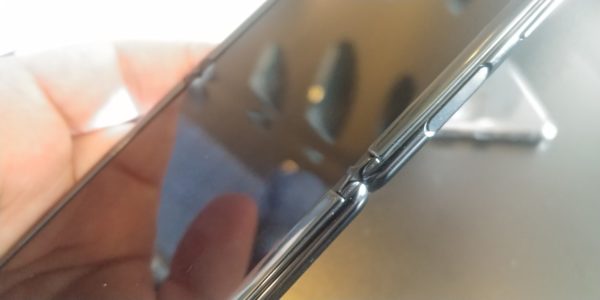 It'd be interesting to see if the new Galaxy Z Flip can last as long as it promises, but for a guide, last year's Galaxy Fold lasted 120,000 folds.
And that's without the Galaxy Z Flip's new foldable glass, which promises to be more durable than the polymer used on other foldable phones out today.
I checked for and still found a slight crease in the middle of the screen, just like on the the Galaxy Fold, but there seems to be a less plasticky feel now. Don't take my word for it – try this at a store.
More importantly, if the new material and the inherent crease make the phone more durable, I'd take it over a smooth screen that is less reliable. After all, a phone takes a lot of abuse daily.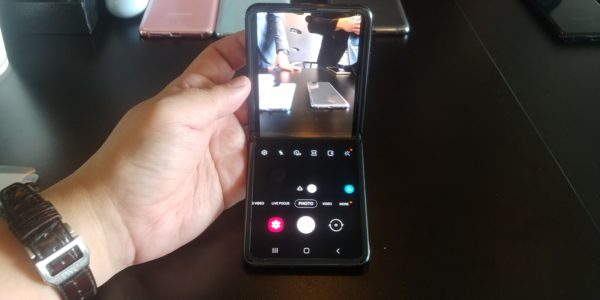 In the hand, the Galaxy Z Flip feels familiar yet new. The design is certainly updated and modern, with slim bezels to show off the 6.7-inch AMOLED screen that can be folded in half.
Okay, the edges are not as thin as on the regularly-shaped Galaxy S20 also launched yesterday, but they are certainly decent enough for foldable screens today (see my Lenovo Thinkpad X1 Fold hands-on).
Notably, the selfie camera is built into the screen itself, so you get the same neat design as in the Galaxy Note 10 and Galaxy S20. An ugly notch at the top just won't work here.
The Galaxy Z Flip's hinge is a big improvement as well. You can essentially bend the screen at any angle and it will hold nicely for you to peer at.
To keep dust out, Samsung says there are small pieces of fibre inside to "brush" off the dirt that may accumulate over time and prevent it from moving smoothly.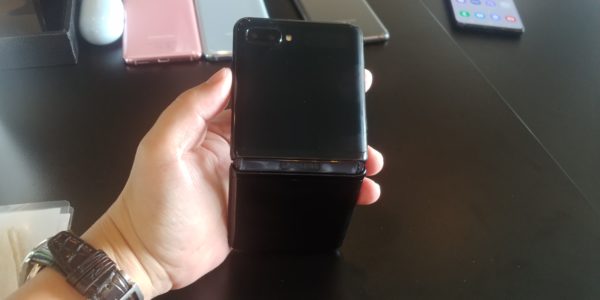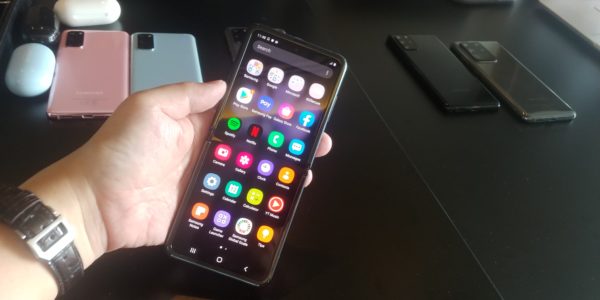 Sensors around the Galaxy Z Flip's hinge also make the interface smarter. When you sit the phone up in an L-shaped stance, the screen can be divided into two in an intuitive manner.
For example, when you fire up the camera, the top part of the screen offers a preview of a shot while the bottom part of the screen has the controls for you to change the shot settings.
This way, you can even set up the camera without a tripod, say, to take a night shot. Sure beats holding the phone with your shaky hands.
The "dual-screen" interface extends to YouTube as well. So, you can watch a video on the top half of the screen, while viewing the comments section on the bottom half.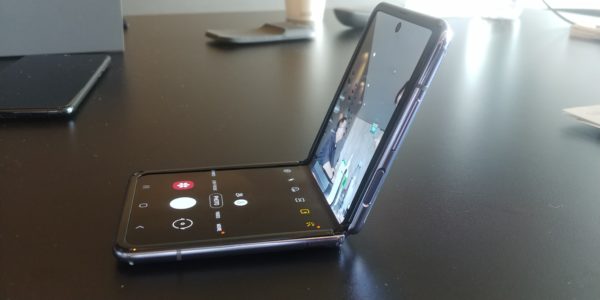 Admittedly, this interface is not universal throughout the Android interface, so many apps will still flow across the screens, even with the break in the middle.
However, the promise is great here for multi-tasking. For example, Samsung says it is working on video apps like Netflix to offer an easier experience when the device is folded in half.
It's easy to imagine videoconferencing on the go, while checking out a Powerpoint easily on this foldable screen. Yes, like a miniature laptop of sorts, which you can slip into your pocket.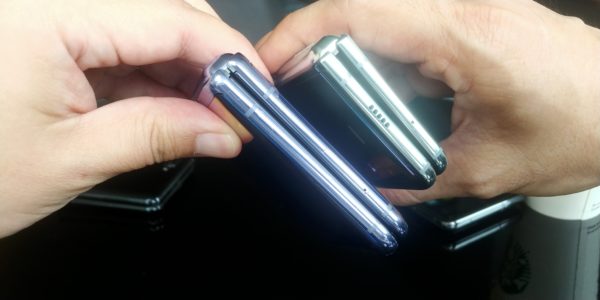 Of course, you can also use the phone in portrait mode, that is, in its unfolded, longish form. This way, you can read an article on the Web more easily.
What's interesting is that Samsung seems to have taken some of the feedback on the Galaxy Fold, its first foldable screen phone from last year, and made things simpler on the Galaxy Z Flip.
For example, the "outside" screen on the cover is now just a small 1.1-inch display, though still a bright AMOLED version.
This screen is used for basic stuff like notifying you of phone calls, which can be answered with a flip of the screen (yes, so retro).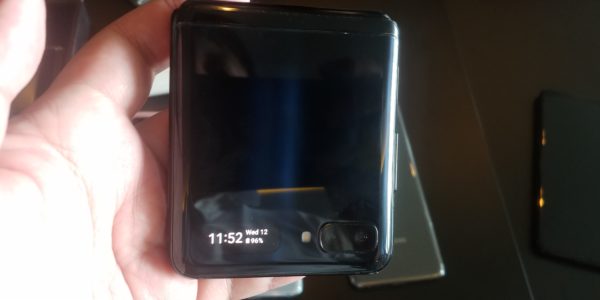 It can also offer a small preview for someone facing the main camera on the back. So, if you are photographing someone, he or she can focus on the image on the small screen, as you snap a shot.
No, it's not a selfie preview, but it does catch the attention of whoever you're trying to photograph, making things easier. More importantly, it's a simple screen, instead of the large external one on the Galaxy Fold that can be unwieldy.
Speaking of cameras, the Galaxy Z Flip sports an internal 10-megapixel selfie camera, plus two rear cameras in the shape of a 12-megapixel ultrawide option and a 12-megapixel wide-angle one, with up to 8x digital zoom.
Let's just say this could turn out to be a decent shooter, but probably won't be the best of the lot, like what you'd find in a Galaxy S20 or Huawei Mate 30.
Inside the Galaxy Z Flip, you'd also find a 7-nanometre octa-core processor, along with 8GB memory and 256GB of internal memory. No memory card slot here, sorry.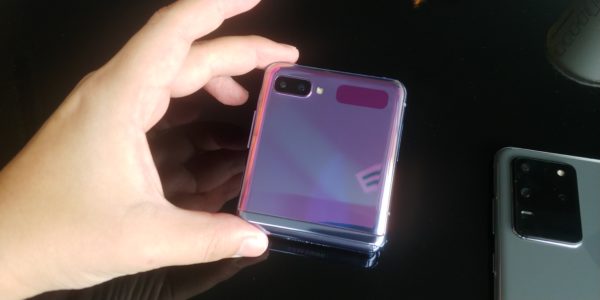 To keep things going, there two power packs – split across the phone – that offer a total of 3,300mAh. Nothing like the 4,000mAh or more you get on flagship phone batteries, unfortunately.
This could be a concern, especially given the relatively large screen. It's something we hope to find out when we get our hands on a review unit soon.
As things stand, you can say that the Galaxy Z Flip is a polished second-generation foldable phone that has built on the lessons learnt from last year's early models.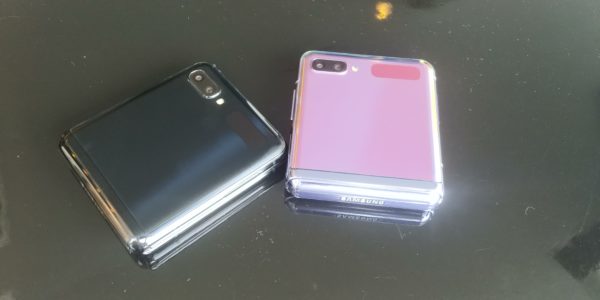 Costing S$1,998 in Singapore, it is a phone you'd recommend only to friends who have money to spare, or hardcore gadget geeks willing to splurge on the latest innovation.
That's what you're paying for, to be fair. Good news is, this is a rare instance when the new technology seems to have been executed well, at least from early impressions.
The Galaxy Z Flip is out in Singapore on February 14, on Valentine's Day, so you can delight a loved one with the new gizmo.
Coincidentally, since my two-year-old phone is suffering from a flickering screen now, I would be so lucky if my wife surprised me with a new foldable phone.