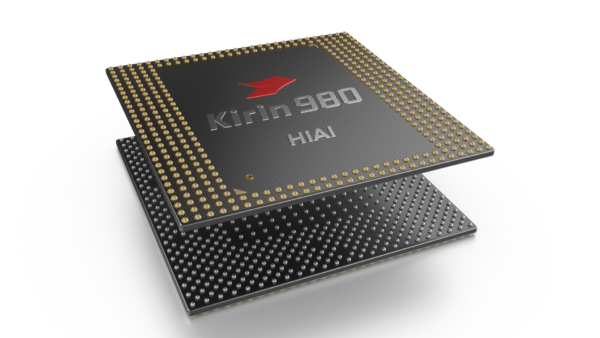 PHOTO: Handout
Coming after the big launch last year of a chip with artificial intelligence (AI), Huawei's new Kirin 980 processor for its upcoming flagship phones is facing a high bar.
Unveiled earlier this month, the new chip will be replacing the Kirin 970 that made a splash as Huawei's AI-enabled "brain" in its flagship phones.
The Kirin 980, expected in the upcoming Mate 20 to be launched next month, will come up against Samsung's Exynos chips as well as Qualcomm's Snapdragon, which is used by many Android phone makers.
What is unique about Huawei's new chip is the 7-nanometre manufacturing process. This essentially means it can pack more transistors into a smaller space to improve performance by a promised 20 per cent over existing chips made with 10-nanometre processes.
In a 1 square centimetre die size, the chip also two "super" cores, two "large" cores and four "small" efficiency cores. Each is called into action with "flex scheduling", so you only activate the cores needed for a specific task, say, one that requires a lot of computational power.
This way, you save battery power when the phone is not lifting a heavy load. Potentially, this could mean the Mate 20 will have longer staying power even if it retains has the same 4,000mAh battery capacity as the P20 Pro.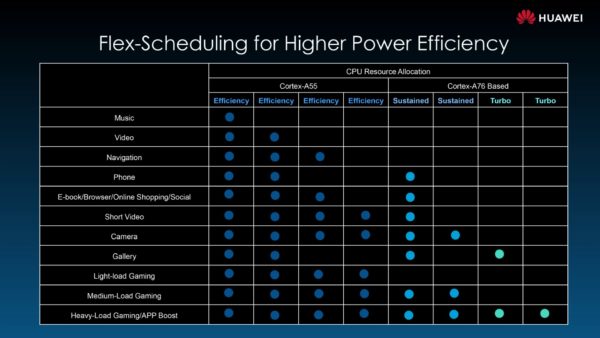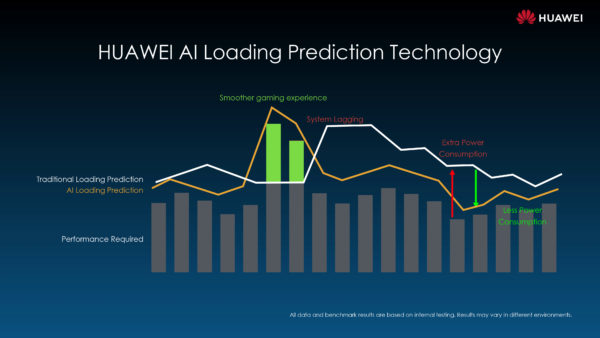 For example, if you are just listening to a song on Spotify, the phone will utilise only one Cortex A55 core to stream the music. The chip will automatically ramp up more processors when you fire up resource-hungry apps such as games.
With gaming phones starting to be the rage now, thanks to mobile games like PUBG, any advantage that can be squeezed out from a phone processor is certainly good news.
Speaking of games, the Kirin 980 will also come with a Mali-G76 graphics processing unit (GPU) and support for 2,133MHz DDR4 memory to boost performance.
To follow up on the Kirin 970's AI capabilities, the new chip will have two neural processing units or NPUs dedicated to handle more AI tasks. Pair them with the dual image signal processors and you can expect faster scene recognition as well.
Photography is what Huawei has been banking on, so expect the Kirin 980 to make for better pictures in the Chinese company's new flagship phones.
The new chip will also have better noise reduction in images. Plus, better high dynamic range (HDR) shooting mode, which means manipulating the intensity of the HDR effect on different parts of an image.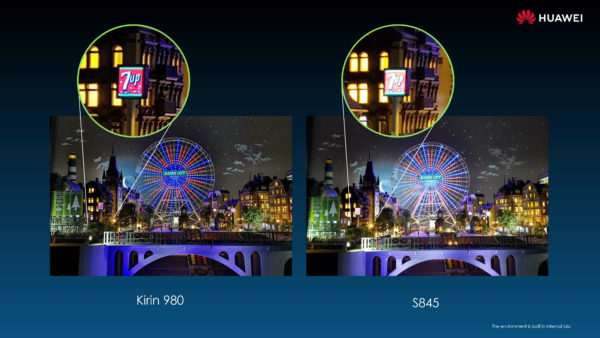 One gripe I have with the smartphones, in general, is their video capabilities. Even though most phones can capture in 4K at 30 frames per second today, the video quality often leaves much to be desired.
With the Kirin 980, the camera is able to pick up multiple subjects within the frame and process video footage more efficiently. It's interesting though we still need to see it in action on a phone.
What was not said at a recent Singapore briefing were the resolution and frame rate of the video capture. The verdict is still out when it comes to colour reproduction too and we will not know until we get our hands on the Mate 20 next month.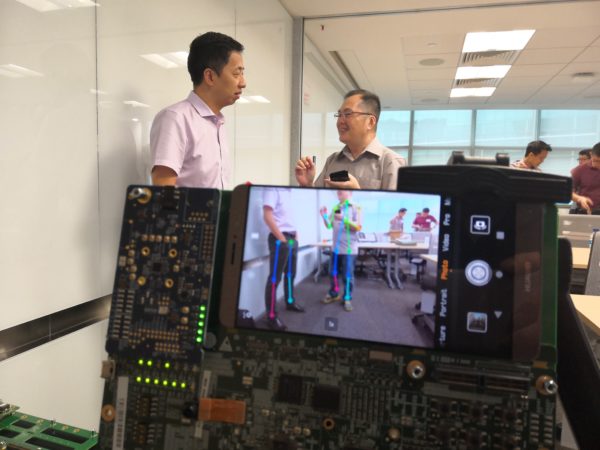 When it comes to connection speed the new chip is no slouch either. It can connect at 1.4Gbps at the highest theoretical speed and 1.7Gbps with Wi-Fi connection using 802.11AC or ABG Wi-Fi routers via the Huawei Hi1103 Wi-Fi chip.
While the Kirin 980 is interesting, there are clearly a lot more we have to see in real usage in an actual phone, like the upcoming Mate 20.
It will be interesting to know how the machine learning on the Kirin 980 ensures that the cores will be activated for demanding tasks such as video editing.
Will we be able to activate the high-performance mode manually, like on a gaming laptop? Or like the Shark button on Xiaomi's Black Shark phone? Gamers will take this over a dedicated virtual assistant button.
As they say, the proof of the pudding is in the eating. We want to have a detailed look at the Mate 20 to see if the new Kirin 980 really brings the performance that Huawei has been touting lately.
The bar is set high, for sure. The P20 Pro out earlier this year has impressed with its triple-camera setup and AI-enabled photography modes that are powered by last year's breakthrough chip. The upcoming Mate 20, fitted with the new Kirin 980 engine, has huge shoes to fill.