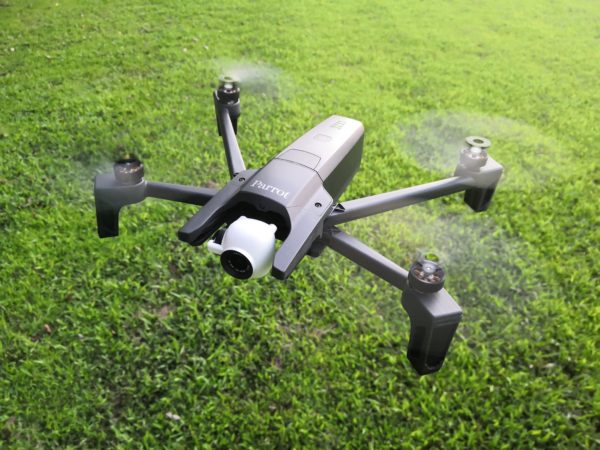 With China's DJI dominating the hobbyist drone market, it is heartening to see an alternative from Parrot, a French company, bring a new challenge in the form of its Anafi drone.
The Anafi has a few features that I find very useful for a travelling photographer. It is the first drone to capture images and videos with full 180-degree vertical tilt. That means I can go underneath a bridge and shoot upwards or attempt a number of dramatic low angle shots.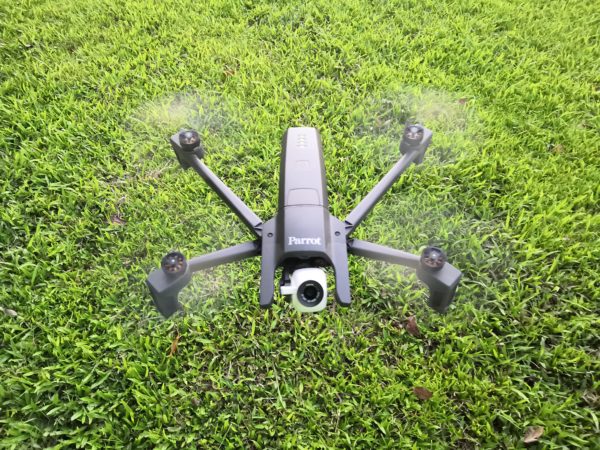 The Anafi can shoot High Dynamic Range (HDR) 4K video at 24 frames per second "cinematic" mode and regular 4K at 30 frames per second.
From my tests, the image quality seems good enough for social media sharing. However, professionals demanding colour accuracy and sharpness may be harder to please.
Good news is, the drone's camera also has 2.8x zoom in Full HD video capture or 1.4x Zoom in 4K. That means you do not lose any resolution at all when you shoot a subject from a safe distance. It also captures videos in HDR which should appeal to videographers.
If you are a fan of the vertigo effect seen in some movies, the Anafi's zooming capability is able to capture such footage with its own Dolly Zoom mode.
It is by no means perfect because of the digital artifacts in the footage as it reaches the limits of the zoom but I am glad the drone allows this option.
There are some outstanding features on the Anafi, for sure. One of these is shooting in DNG RAW image format with the 1/2.4-inch, 21-megapixel Sony image sensor.
This translates into great image quality for panoramas, although I have to stitch together the images manually, unlike on DJI drones which have panorama shooting modes.
Parrot has its own selling points, of course. The battery sits on top of the drone instead of hanging from the bottom like DJI's Mavic Air and Spark. Drones falling out of the sky from unsecured batteries are definitely not safe.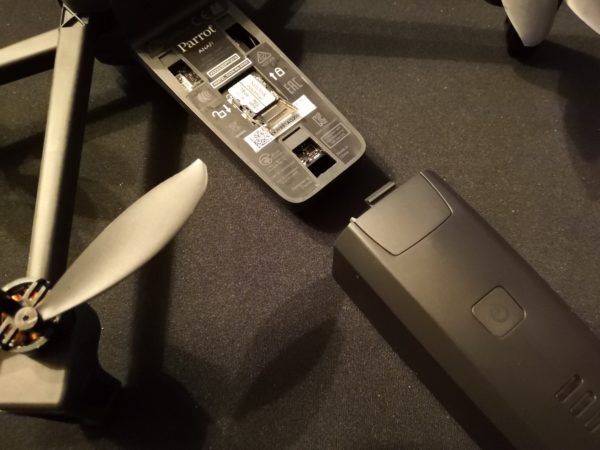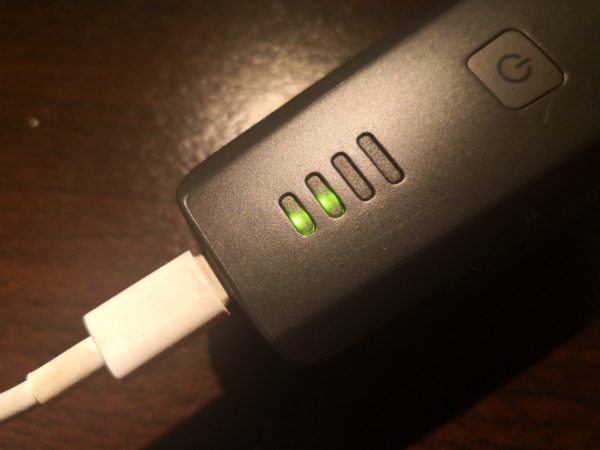 I am also a fan of Parrot's microSD slot that gives easy access, unlike what you find on DJI drones. I can also charge the battery with a simple USB-C cable like I would charge my phone. Sharing a charger means I need to bring fewer items while travelling overseas.
The best part is that the ANAFI is able to fly up to 25 minutes without the din I have experienced with DJI drones. In comparison, the Mavic Air can stay in the air for up to 21 minutes and the Spark for up to 15 minutes as long as the flying condition is calm and windless.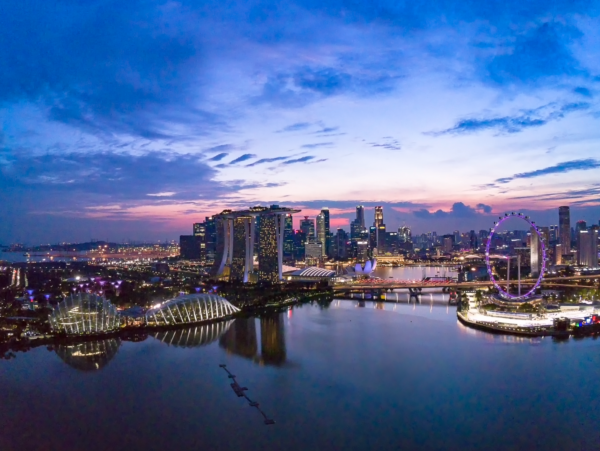 When it comes to controllers, the Anafi's is among the best. It is chunky with a good grip and you place your phone comfortably on top rather than at the bottom of the controller.
My phone is connected to the controller via the USB port. That means there are more Wi-Fi channels open for the drone to use.
The controller antenna cum smartphone grip also folds neatly away when you need to move around. You can't unscrew the control sticks though and it will snag on things inside the bag.
Still, for folks who bring their drones around a lot, the Anafi is a compact drone to bring around. It doesn't take up much space in a bag because it is collapsible. It is elongated when put away and comes with its own carrying pouch.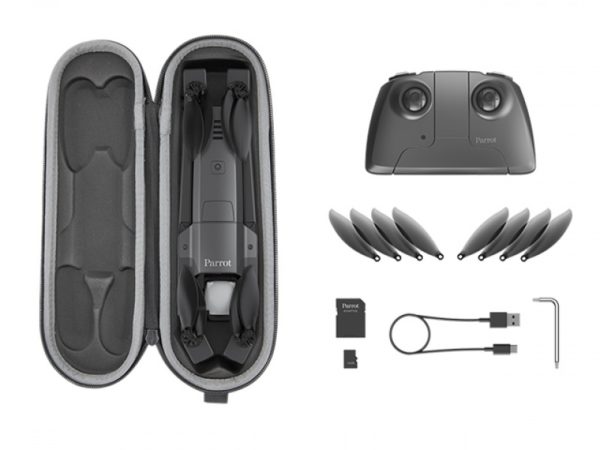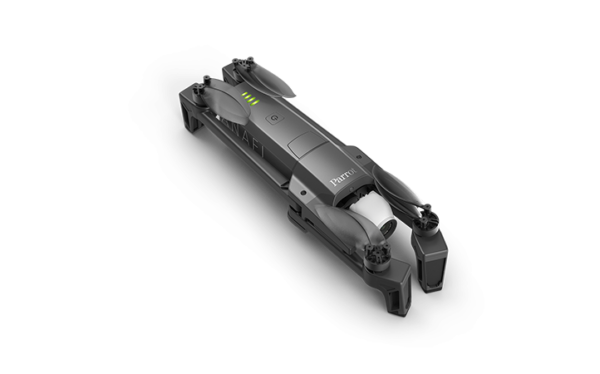 When folded, the Anafi is elongated and is easy to stuff it into a backpack. PHOTO: Handout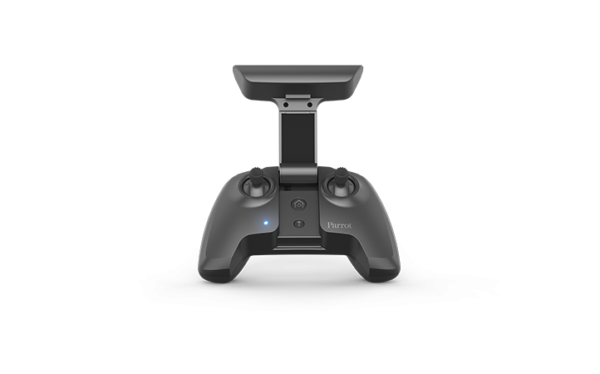 While impressive, the Anafi does fall short in some areas. Because of the design of the antenna, the connection strength between the controller and the drone often gave me problems during my tests.
Flying at the same open field in Punggol in Singapore, I got more warnings of disconnections than I had flying DJI drones.
And the Anafi also disconnected rather frequently in built-up areas though it improved in open fields. If Parrot allowed the use of (uglier) pole antennas, I suspect I would get a stronger signal.
The longer flying time with the Anafi is also partly due to the lack of proximity sensors that help avoid crashes. To some, this may be a deal breaker for a S$1,199 drone but it actually forces me to fly safer without it.
The drone also does not hold a position as well as my DJI drone while stationary but this is more of an annoyance rather than a  deal breaker.
What I find odd is that I need to pay S$3 more to access Parrot's "follow-me" and "flight plan" modes when competitors have bundled them with their drones. Surely, this is not a convincing way to entice consumers to buy your drones.
Summing up, I'd say the Anafi is an able drone that can capture still images and videos with more angles and perspectives than the consumer DJI drones.
When it comes to image quality and wireless connection, the Anafi may not be the best drone out there. However, compelling features like the ability to shoot from different angles could tempt some users of rival DJI drones to check it out.