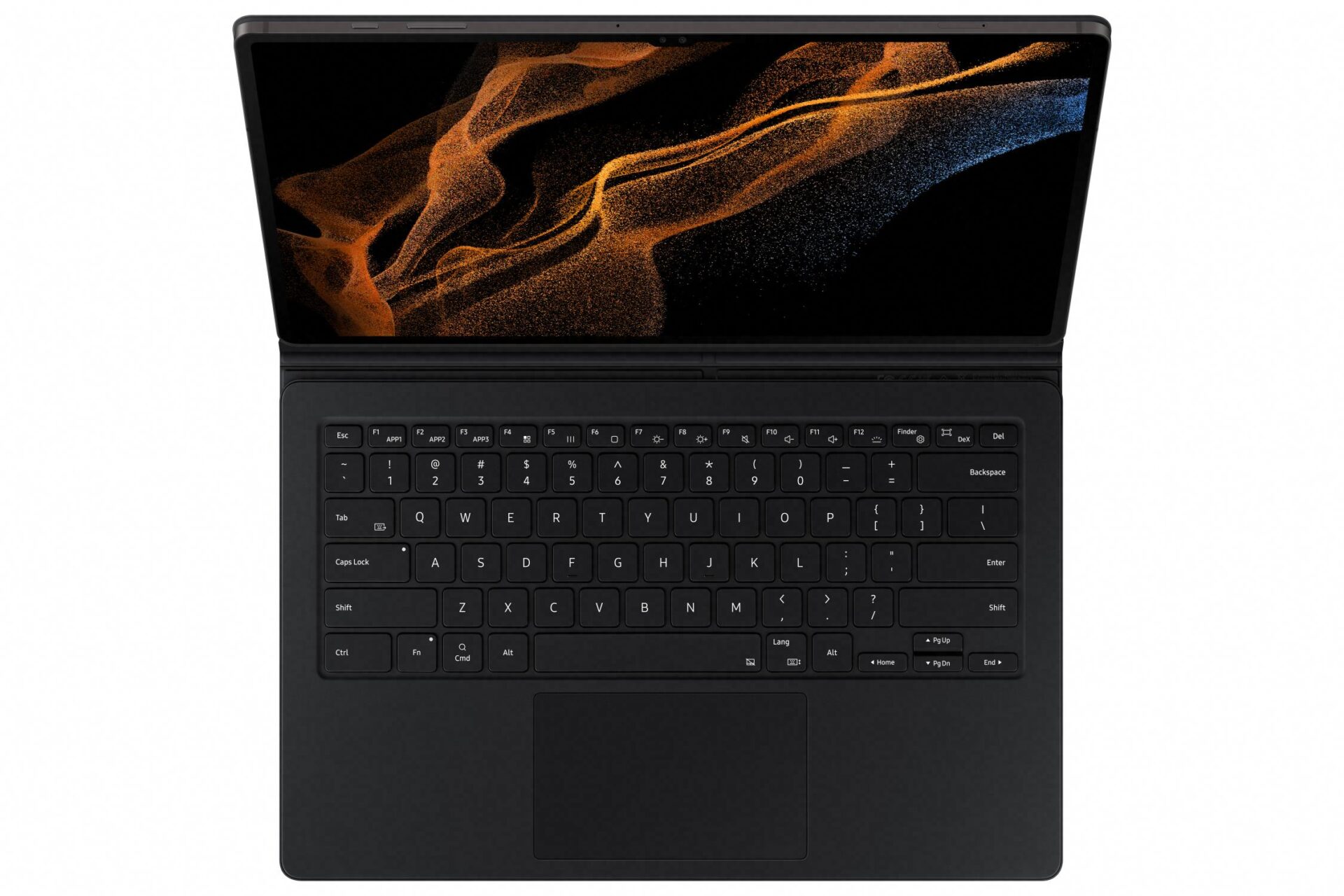 The largest tablet unveiled by Samsung last week, the Galaxy Tab S8 Ultra, has a screen size no smaller than 14.6 inches, which is larger than your average 13-inch ultraportable laptops and close to the bigger 15-inchers meant more for a desk-bound user.
This begs the question: Is it time to junk your laptop for one of these newfangled tablets that offer more screen real estate than your trusty companion all these years?
Well, let's look at the pros first of a gadget like the Galaxy Tab S8 Ultra. While size does matter, the screen also sports an impressive Super AMOLED display panel that promises high contrast and vibrant colours. That's great for watching your Netflix or YouTube shows on the go.
Matching the screen is a handy stylus, which smartly snaps into the frame of the tablet to be juiced up. After many iterations over the years, the Samsung S Pen stylus now offers low latency so it should feel natural to doodle or jot down notes like with a real pen or pencil.
What about the weight? The 728g body (without a keyboard) is a bit heavy by tablet standards (the smaller Galaxy Tab S8 and S8+ are under 600g) but it is still lighter than a 1kg laptop if you're moving around without the keyboard.
That's not to mention the 12GB RAM that the Galaxy Tab S8 Ultra comes with, which is more than what you get on an entry-level Windows laptop.
For the Singapore version, the top-end Samsung tablet's 256GB storage is a little skimpy, though you can pop in a microSD card slot or plug in a 500GB portable SSD that Samsung is throwing in as a bungle.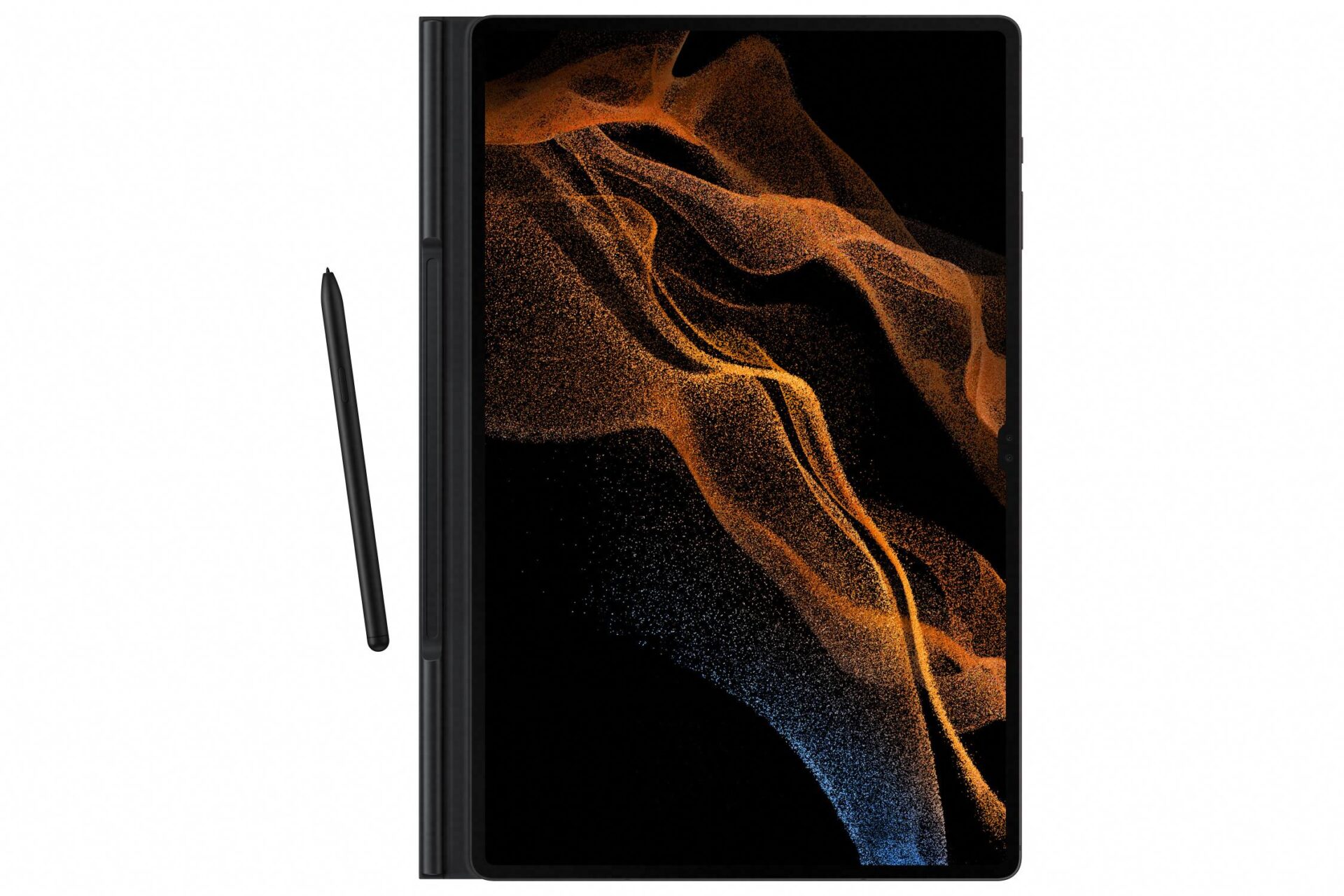 To be fair, not everything is comparable with a typical laptop. The Samsung tablet's Qualcomm Snapdragon 8 Gen 1 chip, for example, is a zippy one for running Android apps but when it comes to raw power, it is hard to compare with, say, an Intel Core or AMD Ryzen chip.
That's because the Qualcomm chip is made more for efficiency, plus it is expected to run the Android operating system instead of Windows 11 that likely sucks up more resources.
To be sure, Samsung isn't the first to push the envelop when it comes to merging the experiences for laptops and tablets.
Apple's iPad Pro, which comes in 11 inches and 12.9 inches, have been offering that. Plus, Apple has used different versions of its Arm-based M1 chips across both laptops and tablets.
And don't forget Microsoft's Surface Pros as well. Running full-fledged Intel processors as well as Windows apps, the 2-in-1 gadgets come with detachable keyboards and support stylus pens on their touchscreens as well.
Ultimately, what should guide your buying decision are your needs and expectations.
First, what you use the device for. If you do mostly just e-mails and the occasional report, then pretty much either a tablet (actually a smaller version too) or laptop will do fine.
If, however, you run a number of different apps, like Photoshop, that might need more RAM or storage, then a laptop might be a simpler option. After all, there are more choices.
Don't forget that the tablet itself, with a 14.6-inch screen, can be heavy to hold with one hand, which is what you'd do with a smaller tablet. So if you plan to use the Galaxy Tab S8 Ultra as a tablet most of the time, there may be downsides to the large screen too (check out an early review here).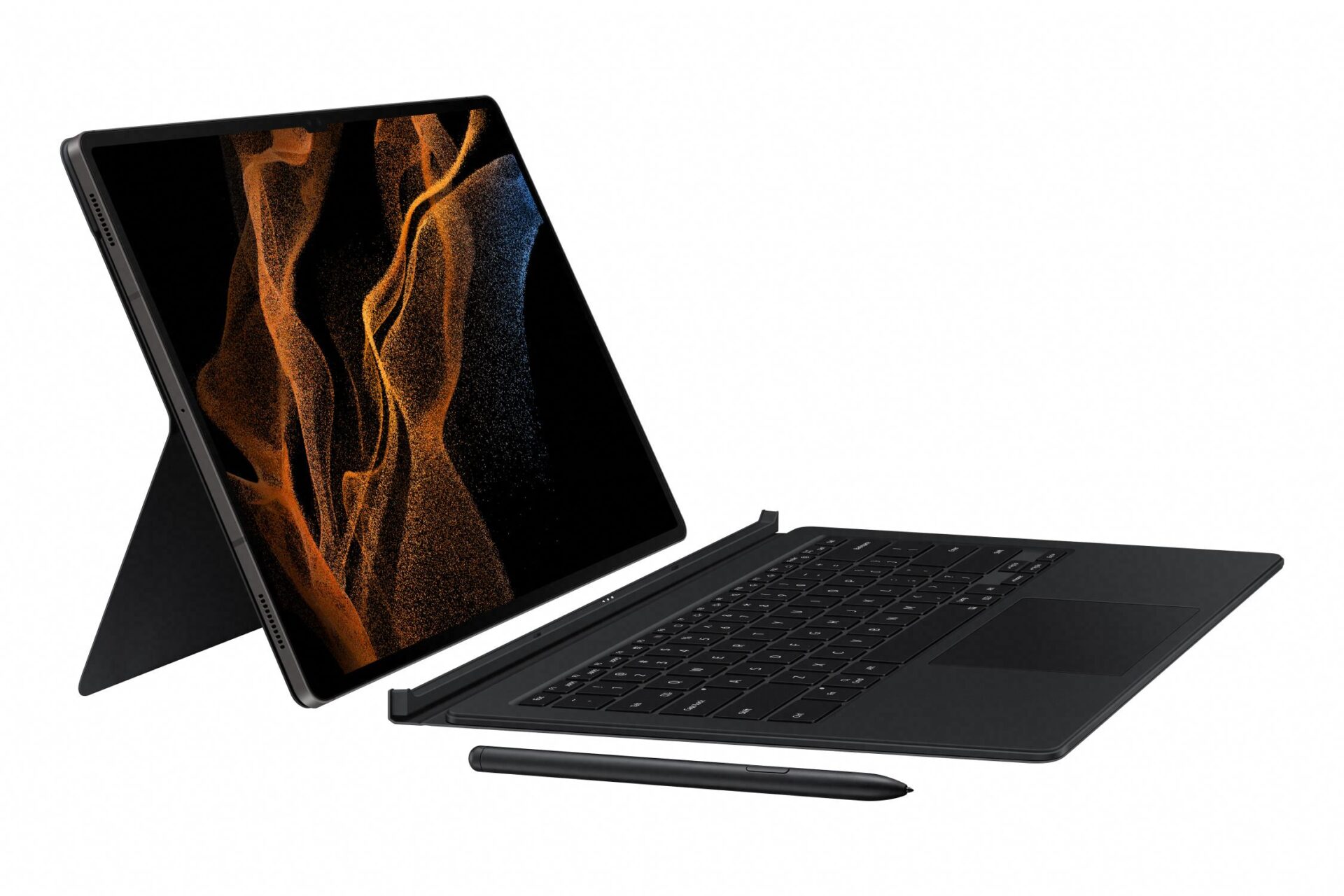 Second, how often you'd be on the go. Obviously, if you are always going from place to place, the lighter tablet will benefit you. The built-in 5G connectivity on the Galaxy Tab S8 Ultra will make it a cinch to get online immediately, whether at a cafe or at home.
Finally, budget. For S$2,188, the Samsung tablet does give you a lot of great features, like a sharp, bright and zippy screen. It's also a flexible gadget, which lets you carry the detachable keyboard (which Samsung is giving away free now) when you want it.
However, for slightly over half that price (S$1,299), you can buy a Dell Inspiron 14 2-in-1 laptop, which comes with a Core i5 chip, 8GB RAM and 512GB of storage.
It sports a 14-inch touch screen that can be flipped around too, though of course, the resolution is lower (Full HD) and it's not a vibrant AMOLED display.
Don't forget the Microsoft Surface Pro 8, either. While it offer a smaller 13-inch screen, the tablet-cum-laptop comes with a number of configurations in terms of processor, memory and storage and they run your Windows apps too.
Once again, things come down to needs and expectations. For a premium experience, the Galaxy Tab S8 Ultra will impress with its sleek design and latest hardware.
To get the job done, however, there are other options, especially if your job is like many white-colour jobs that involve sending e-mails, writing reports and getting Excel spreadsheets done.