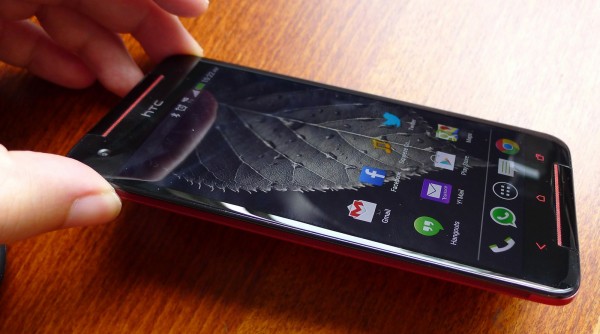 HTC's new Butterfly S is one of those gadgets that make you want to own it the moment you set your eyes on it. As first impressions go, the smooth, high-gloss finish on the back and hints of colour on the full-screen panel in the front are enough to turn heads.
In its latest top-end phone, the Taiwanese phone maker has also added some of the nice touches seen on its earlier One phone. Indeed, it has improved on things. The power button and rocker switch, for example, are not as stiff and can be pressed much more easily. 
The subtle "vents" with a hint of precious metal also allude to its really beautiful One phone, but clearly the Butterfly S is a different animal altogether in terms of design. Without the aluminium finish susceptible to scratches and chipping, this new phone probably is easier to manufacture as well.
Perhaps more importantly, the new S$988 Butterfly S has taken all the good stuff in the flagship phone and expanded on them.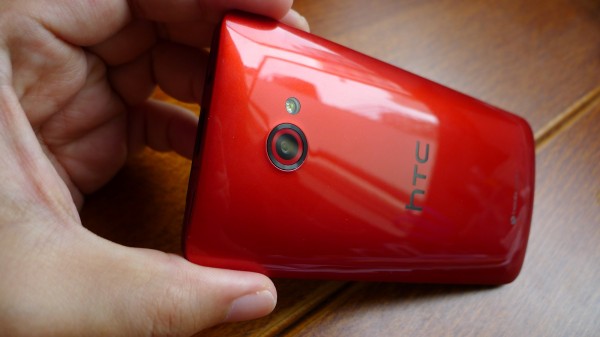 The screen is now upsized from 4.7 inches to 5 inches, bringing it on par with the Samsung Galaxy S4 and Sony Xperia Z. The quad-core Qualcomm Snapdragon 600 processor onboard is "overclocked" to 1.9GHz, for folks who are into performance numbers.
And there's a microSD card slot here on the Butterfly S, something missing from the One. This means you can easily pop in memory cards stuffed with photos, songs and movies and not worry about running out of space.
Oh, the three standard Android buttons also make a return at the front, compared to the simplified two-button interface on the HTC One.
In terms of having everything onboard, HTC has not left anything out.
Perhaps I should start with the bigger screen. The 5-incher on the Galaxy S4 was what edged it for me when I compared an HTC One with the Korean phone months ago. Well, the Butterfly S levels that score this time.
Though HTC doesn't use a Super AMOLED display like Samsung, the LCD screen here is mightily bright and for folks who are not for "overly vibrant" or saturated colours, the Butterfly S will impress.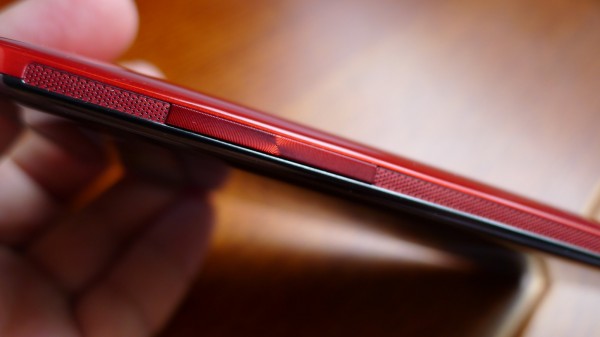 Needless to say, the Full HD display shows off text and pictures, yes, pictures, very sharply. Packing in so many pixels on a relatively small screen means you hardly see any of these tiny dots. The result is a realistic, sharp image whenever you open one on the screen.
Speaking of images, the Butterfly S uses the same UltraPixel camera technology that HTC was touting in the original One. Again, it doesn't disappoint. The images are sharp and generally well-focused for many of those low depth-of-field close-ups that you may shoot. The camera is also fast to fire, without any shutter lag of old.
I have no issues with the few snapshots I took and I'd be happy bringing the Butterfly S on a holiday. Here are a few pictures I took at home.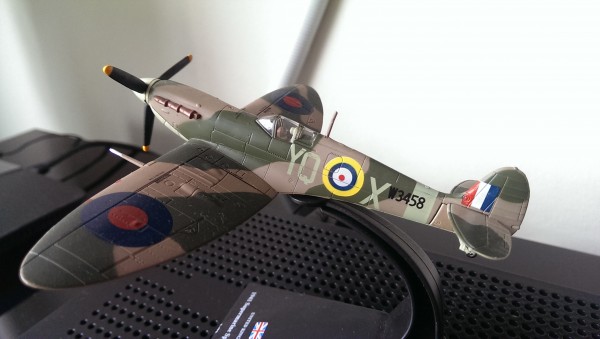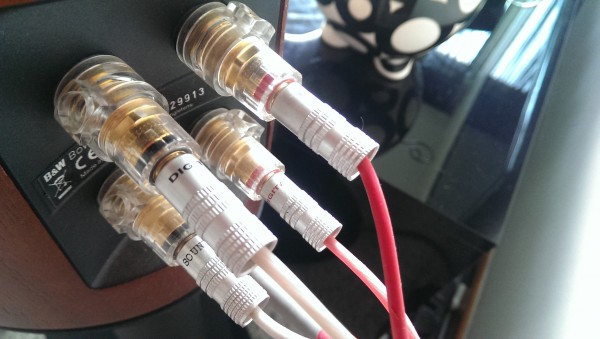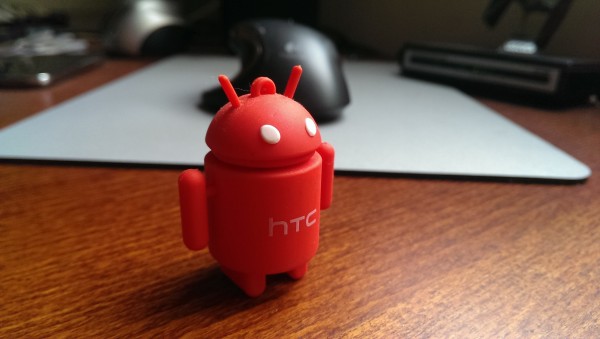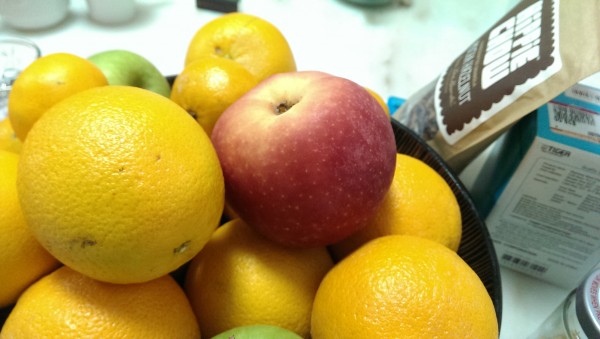 Of course, I'm no photographer, but most people snapping with a phone aren't either. If you're not deliberately framing most of your shots for some photo competition, the phone does very well for casual shots in both bright and low-light conditions.
If you've read about and like HTC's Zoe photo software, then you'll be happy to hear that it is here on the Butterfly S as well. Among other features, you can automatically add a short video seconds before a still image is taken to remind you of the context of each picture, for example (see our HTC One hands-on test for more).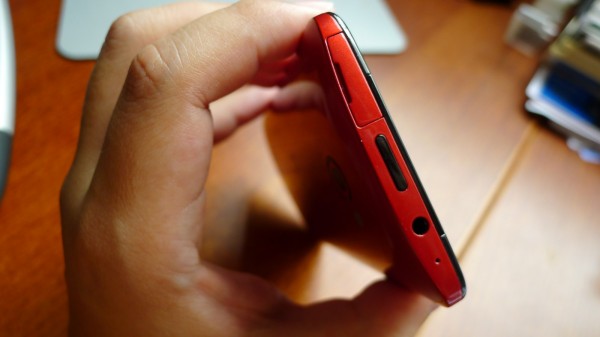 What I'm also impressed with is the Butterfly S' battery. The 3,200mAh power pack has lasted me past dinner time every day, often until I go to bed past midnight, in the four days I've been using the review unit.
My usage is pretty average, from surfing the Web to uploading pictures on Facebook and even making long 30-minute calls at times. Not once did the low power alert come on before 7pm.
And I did this without turning on the Power Saver feature on the phone. The screen brightness was set to automatic, but it certainly looked brighter than my Galaxy S4, which I have been using for a few months.
I also prefer HTC's cleaner Sense interface. Its BlinkFeed feature brings up news headlines and Facebook updates on your home screen in nice, large tiles, which are great for folks switching over to Android for the first time.
If you want to turn that off and go back to a clean interface with fewer icons and widgets, you can, of course. I switched to Nova Launcher, an app you can download for free, and the look and feel reverted back to the simple Android interface I've grown to like.
The best thing about this is there's no lag at all with this "wrapper" or interface added on. Switching between apps, I could detect no jerkiness. This compares well against Samsung's Galaxy S4, which despite having a similar processor and amount of memory, betrays a hint of jerkiness every now and then.
One other thing that HTC has done very well in is audio. Placing the speakers at the front, like it did with the One, means the Butterfly S projects sound directly at you, rather than away from you, which many phones do.
Not everyone's a fan of the bass-heavy Beats Audio enhancements that the Taiwanese firm has included in the phone, but music from the Butterfly S does sound fuller, with more body, than the tinny noise from other phone speakers.
One evening, my wife came into the room and thought I was actually listening to speakers on the desk.
If there's one thing I will nitpick with HTC, it's that the Butterfly S feels heavy. At 160 grams, it feels clearly heavier in the hand compared to Samsung's 130-gram Galaxy S4. It's also bulkier, despite having the same screen size.
For folks looking for the biggest screen on the smallest frame, Samsung still wins. Yet, for the other things that the Korean phone maker has trumped the One on previously, the Butterfly S now has caught up.
And there are things that HTC does better, for example, its more useful software suite and simply alluring design.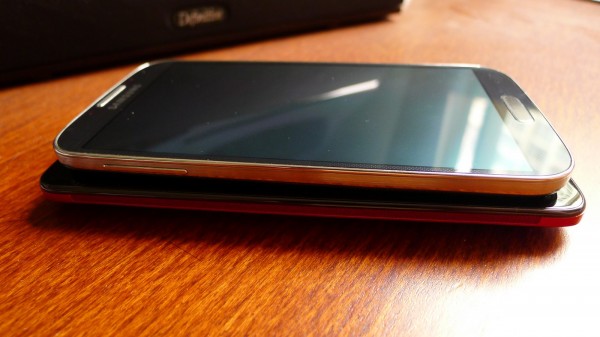 I had compared the Galaxy S4 with the HTC One a few months ago and bought the Korean phone because of a few practical reasons – its bigger screen and perhaps less "vulnerable" plastic case.
With the Butterfly S, these reasons don't exist to give the Galaxy S4 the edge. The Samsung phone still has a slimmer, lighter design. But that, I feel, is easily trumped by the luscious finish on the Butterfly S out in Singapore later this month.
If I'm buying a phone soon, the choice is clear. It's the red Butterfly S. Yes, there are also silver/grey and white, but who prefers a dull-coloured butterfly?