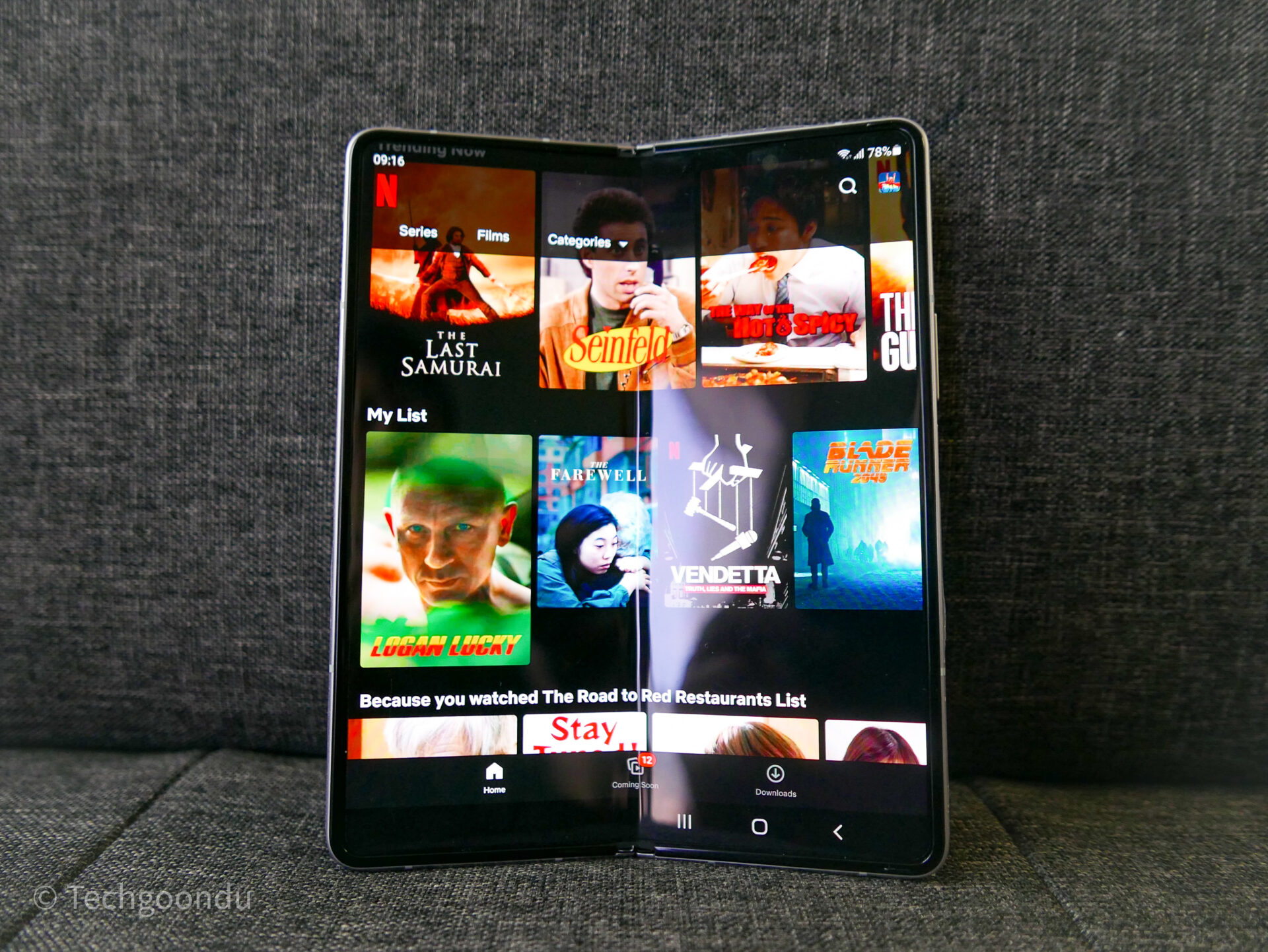 Samsung's Galaxy Z Fold 3 is the third iteration of the Korean company's foldable phone models and it is no longer a novelty like a couple of years ago.
In a way, that's a good thing, because you can see the rough edges, or rather, fragile screens, now smoothened over.
No longer are the headlines dominated by tests on how durable the foldable screen is. Nobody tries to break it -instead everyone focuses on how well it runs on a typical day.
And run well, the new phone does. For starters, the Galaxy Z Fold 3 is water resistant (with an IPX8 rating), so you don't worry about being caught in the rain or getting splashed by the pool.
The aluminium frame is also said to be 10 per cent more durable, like a "suit of armour", says Samsung. I didn't test that claim out, to be honest, but the phone at least feels sturdy in hand.
I just won't want to drop it with the foldable screen facing the floor, even if Samsung says it's protected by Corning Gorilla Glass Victus, which can survive drops from up to 2 metres.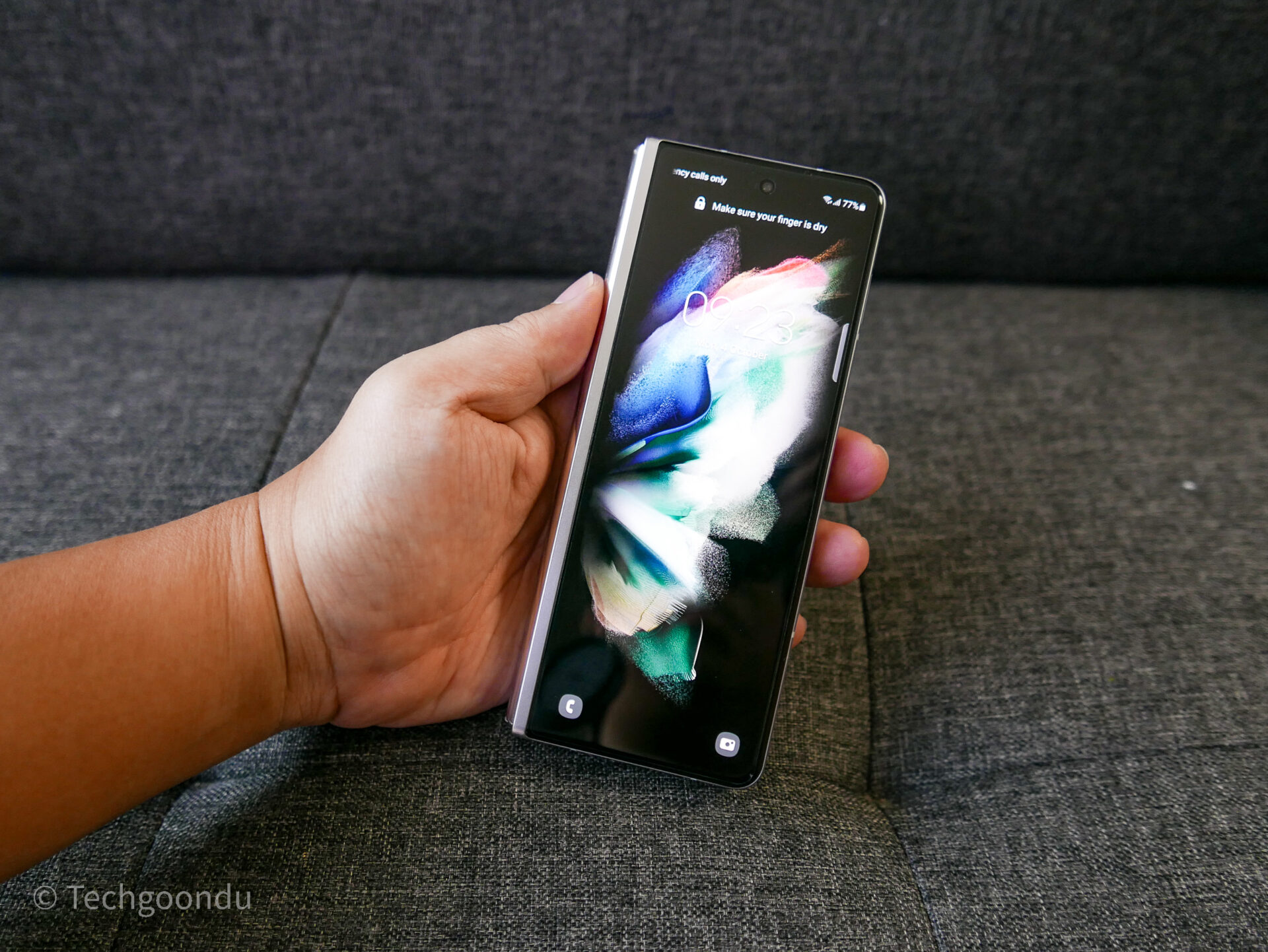 The smaller screen at the front remains at 6.2 inches, similar to the previous model last year, and this is still a handy way to get stuff done without flipping open the phone.
Want to get your e-mails out of the way? This tall display is great for sifting through stuff you need or don't need to read.
It is also handy for replying to text messages as well, which are among the tasks that often need a quick, short reply on the go.
You can even watch Netflix on this screen, but why would you do that when you've got a larger main display that offers a more generous 7.6 inches of real estate?
This foldabe screen is a useful size to have on the go. It lets you edit, say, articles on WordPress easily and even works fine if you want to tweak some numbers on an Excel file.
Particularly for catching up on news, say, on a website, it is great to have a large display to read the text on. Images, too, appear large and true to life if you wish to scroll through some holiday or baby photos.
Another handy thing is the ability to place app windows side by side. Get a video call up in one window and have another showing a Powerpoint slide, for example.
Yes, you even watch Netflix, but the black bars present might not be to everyone's liking. That said, the AMOLED display is sharp with 2,208 x 1,768 resolution.
Both the screens offer a good 120Hz refresh rate now, which means zippy graphics when you play games. Plus, they just keeping menus and information moving responsively on Samsung's software interface.
What's perhaps more impressive is the integration of more software features into the foldable design.
For example, when you fold the screen into an L-shape, the top half shows a YouTube video while the bottom displays comments and other contextual information.
To be sure, the foldable design from Samsung isn't perfect. Though it feels sturdy yet flexible, the joint is still a little thick at certain points.
Plus, the slight indentation in the fold in the middle of the main screen is still apparent. You may not notice it if you're working on a text document but it is more obvious when you're watching a video.
The other design feature that makes the already bulky 217g phone seem bulkier is the camera array, which looks like what you have on Samsung's regular candy bar-shaped Galaxy S21 series.
Try placing the Galaxy Z Fold 3 on a table and you will have to make sure it does not slip off. It is inherently unbalanced, unlike a flatter phone with the camera bulge.
Is there any pay-off for the added weight and size of the camera array? Well, you certainly won't be unhappy with the image quality.
In particular, the main camera with a 12-megapixel wide-angle lens is quite good at capturing detail, even in low light.
The other two – a 12-megapixel telephoto camera and a 12-megapixel ultrawide camera – are a bit of a mixed bag, especially in challenging situations without great lighting.
There is also a 10-megapixel under-screen camera on the main screen, which you can use for selfies or video calls. The same for a 10-megapixel camera on the front cover.
The good thing about having a large screen when shooting is that you can get a large preview of what you're about to capture.
Alternatively, you can also set the large screen to review what you have shot. Don't like it? Try it again.
Generally, I'd say the colours look realistic for the most important main camera – the wide-angle one – that you'd use often.
It also captures a good amount of detail, even in low light. My only complaint is that, with night mode turned on, it may brighten up a scene more than needed.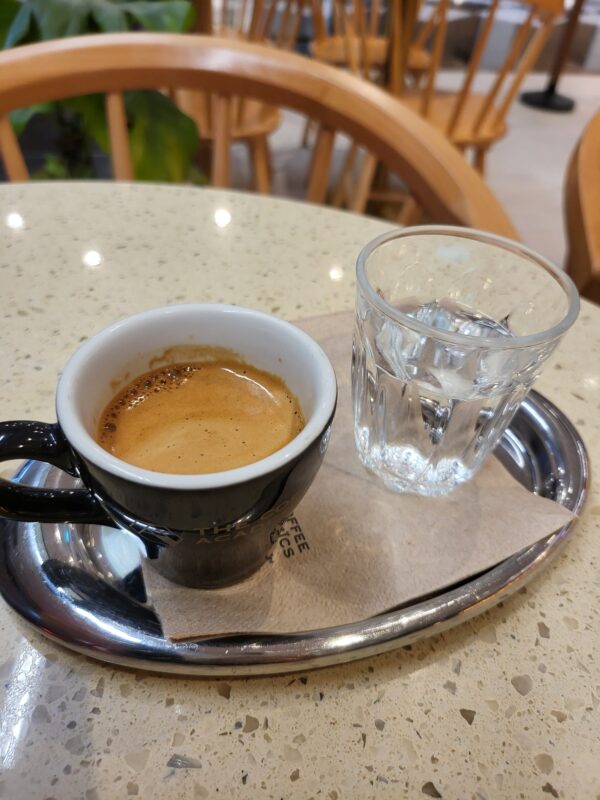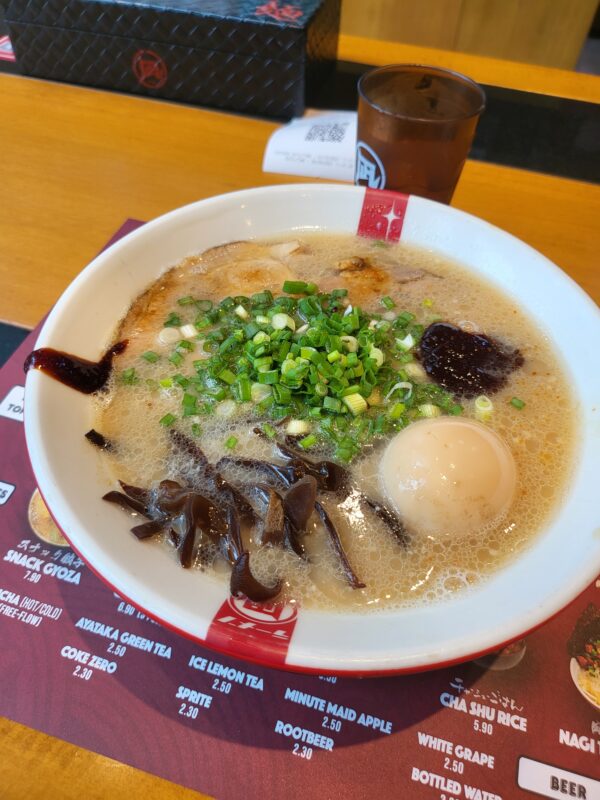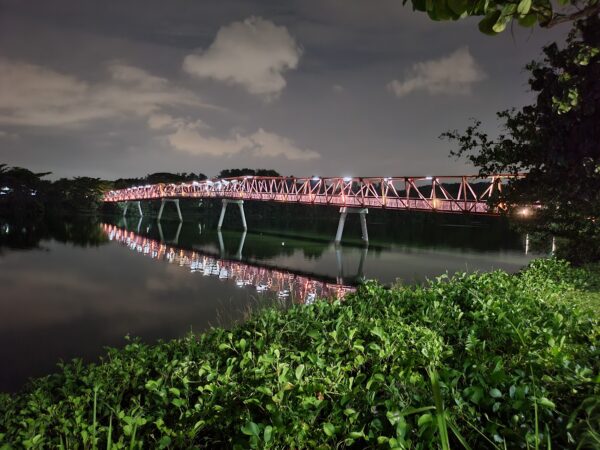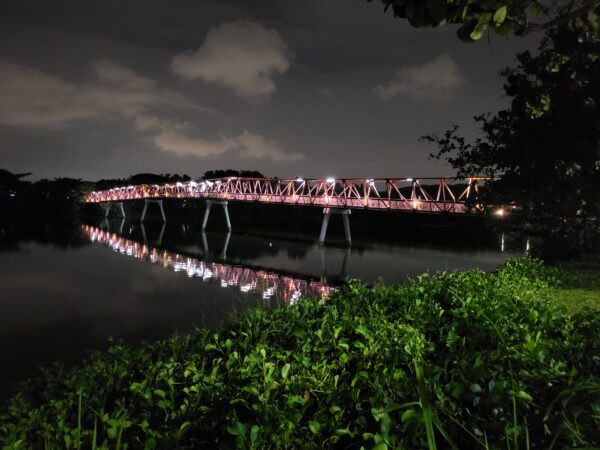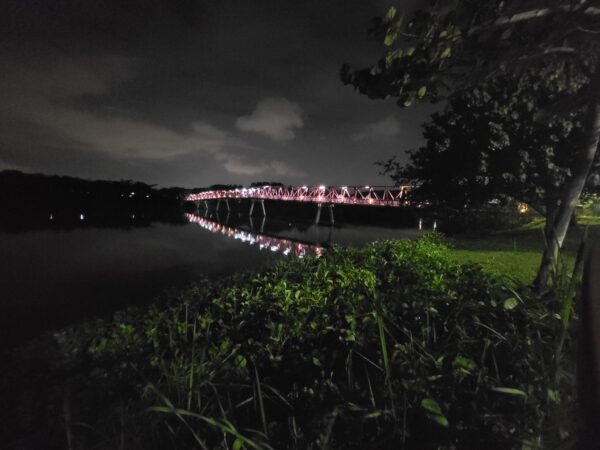 To be sure, Samsung has thrown in the kitchen sink here. This isn't to just bloat up the specs sheet – the hardware does boost performance in everyday usage.
The octa-core processor plus 12GB of RAM provide enough performance to run all the apps on the Galaxy Z Fold 3 smoothly, including games.
At least in the few weeks I've taken the phone out of its box, it has run extremely smooth. I'd say it's one of the better Android experiences I've had of late when it comes to a zippy, responsive interface.
Unsurprisingly, the Galaxy Z Fold 3 also supports Samsung's S Pen stylus (S$78 for the Fold edition). I say support because it does not come with the phone, so I haven't had a chance to check that out. It sure will be handy to be able to scribble on a large phone screen.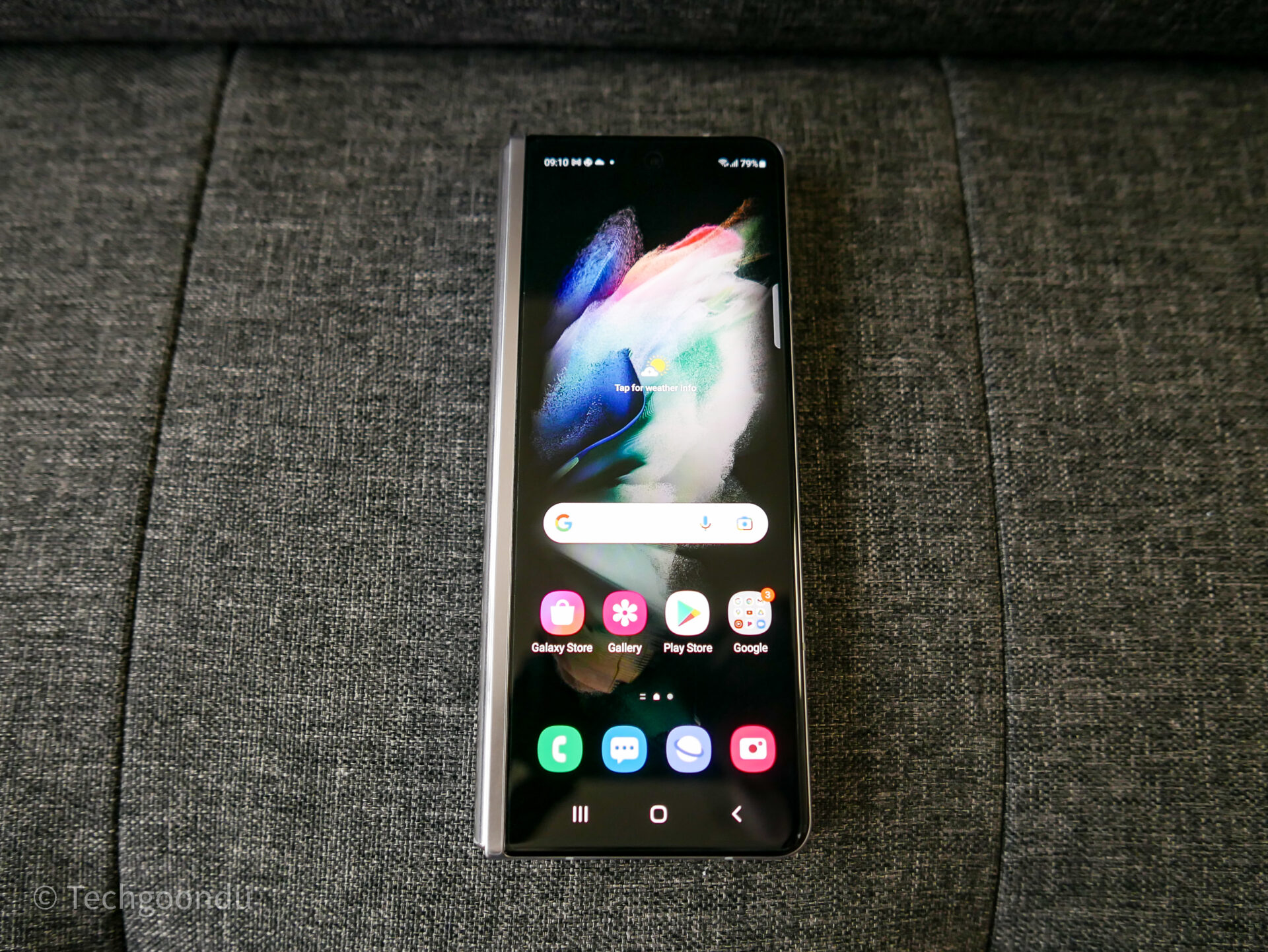 What about battery life? With so many features such as 5G stuffed in, you'd expect the 4,400mAh power pack to be strained quite a bit.
And you'd be right. Samsung lists the hours of Internet usage on LTE or Wi-Fi to be 12 hours each.
Of course, you're not going to be up for 12 hours at a stretch, but if you consider you're going to use the phone from, say, 8am in the morning to midnight (16 waking hours), you'd have to be mindful of the battery life.
I didn't have to juice up the phone in the middle of the day when I tried out the Galaxy Z Fold 3, but then again, I was more "info snacking" rather than using it at full tilt, like playing a game for hours at a go.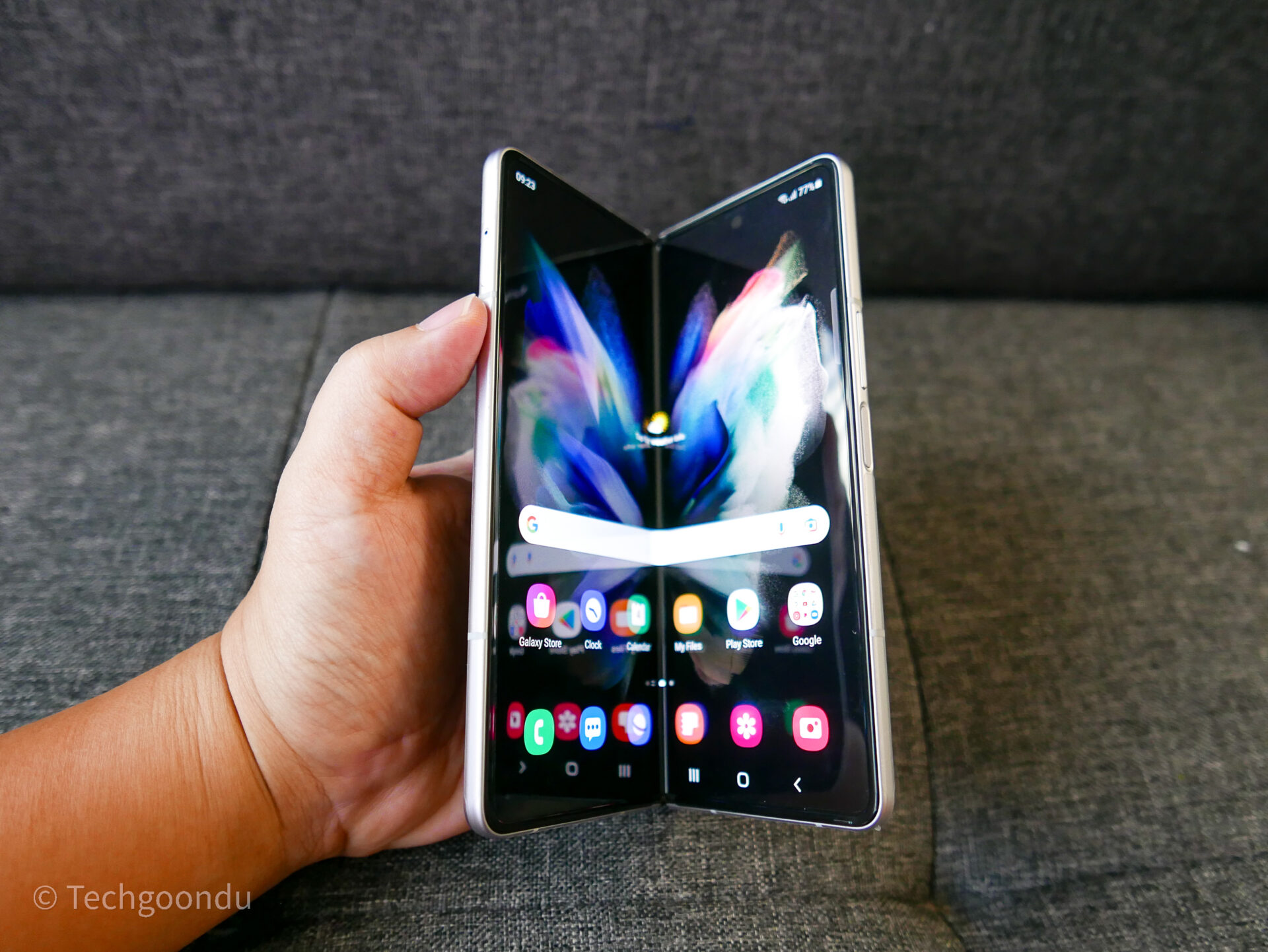 All said, Samsung's new foldable phone does look the part in terms of a more grown-up, ready-for-primetime model.
The value of a foldable phone has always been there, since the first Galaxy Z Fold a couple of years ago, but now the latest model is telling everyone it's ironed out many of the initial kinks (except for the one in the middle of the main screen).
Is it good enough to replace your existing phone? I'd say yes, if you are thinking of the compromises that you don't have to make any more, say, in terms of water resistance or camera quality to go foldable.
That said, the Galaxy Z Fold 3 is still a relatively large phone, so it will appeal to a niche audience, perhaps busy professionals who want to get data and work done on the go.
The price, too, is still high. In Singapore, this is S$2,398 for the 256GB model and S$2,548 for the 512GB model (there's no microSD card slot).
As a promotion, Samsung is throwing in a flip cover and a stylus to sweeten the deal, so yes, if you're already interested, that might just make you check out your online shopping cart.
For most users, however, the Galaxy Z Fold 3 might still come across as nice-to-have phone that is a good way off their budget.