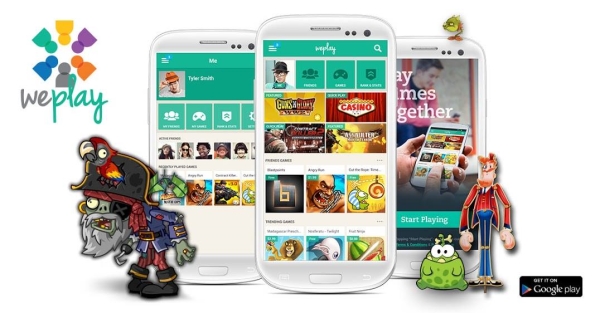 (Photo credit: SingTel)
SingTel launched its own Android games store in Singapore last week, taking aim at subscribers without credit cards by offering convenient billing for both one-time and in-game purchases.
Called WePlay, the app store lets SingTel subscribers pay for games using virtual credits (S$1 for 100 credits) and have all payments consolidated in their phone bills every month. A PIN can be set to prevent children from buying games without adult permission.
WePlay also offers social features that let players connect with each other and compete in terms of high scores and achievements. In addition, the service claims better discovery features, which tracks and analyses player preferences and gaming habits to provide personalised recommendations of new games that may interest them.
This solves a big problem among existing app stores, said G. P. Singh, director of digital platforms and partnerships at SingTel.
"The top 10 most popular games in Google Play, for example, may not be the top 10 for me," said Singh. "Developers of new or less popular games also have better chances of standing out in WePlay."
At launch, WePlay will feature 150 games, including well-known favourites such as Fruit Ninja and Cut the Rope: Time Travel. Another 150 games are on their way, and SingTel says making a game compatible with WePlay is as simple as inserting a few lines of code.
SingTel plans to expand WePlay across its associated telcos in the region, such as AIS in Thailand, Bharti Airtel in India, and Optus in Australia.
Unlike similar offerings by rival Singapore telcos StarHub and M1, WePlay does not offer an all-you-can-eat buffet-style subscription service, although Singh said that is on the cards.
"We understand that some markets, especially emerging markets, have a preference for subscription payments, so we're working to launch that in the next few months," he said.
To kick start the store, SingTel is giving away 500 credits to the first 100,000 people who sign up for WePlay, as long as they sign up before 31 December 2013.