Monster released an extensive 2013 line-up of headphones in Singapore last week, as it looked to target every segment of the market, including youths, gamers, gym rats and business professionals.
The company's NCredible range of headphones, designed to appeal to youths with a variety of colours and styles, includes the N-Tune on-ear headphones, N-Ergy in-ear headphones as well as the N-Pulse over-ear DJ style headphones.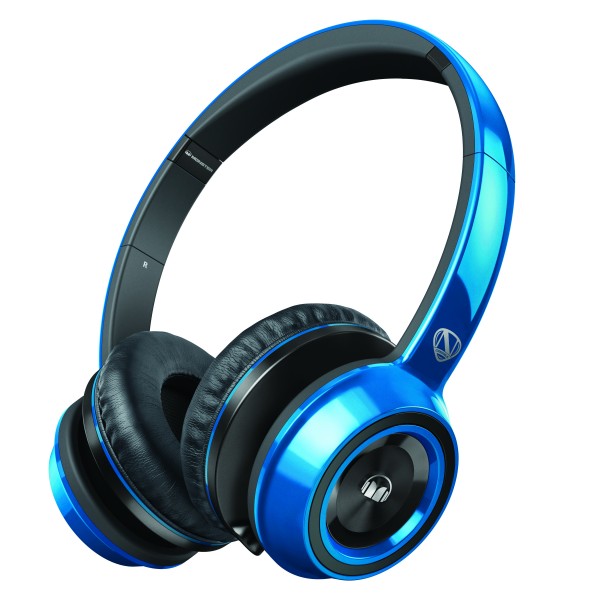 N-Tune headphones come in a variety of colours
The N-Tune headphones in particular, were awarded a Plus X Award for design and functionality. Monster claims that the N-Tune is lightweight and delivers superior performance.
The N-Tune comes with a price tag of S$249, while the N-Ergy and N-Pulse costs S$129 and S$340 respectively.
Fashionistas may be interested in the Monster DNA headphones. The DNA headphones are the first headphones in the industry to sport a triangular shape, according to Monster. The DNA range comes in both in-ear and on-ear styles.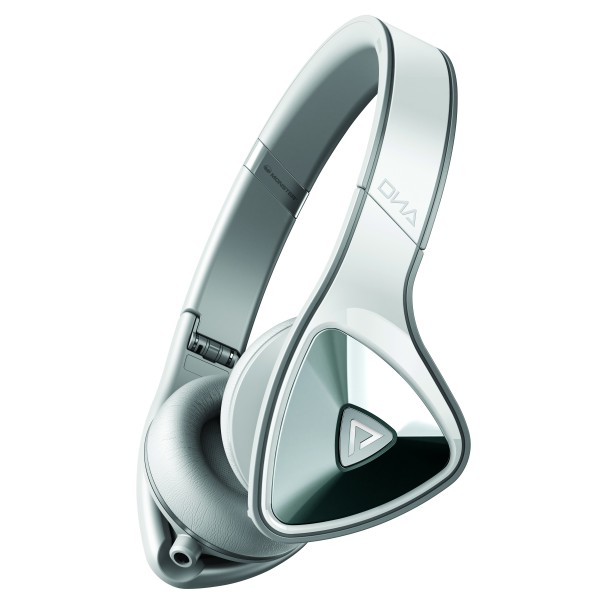 DNA on-ear headphones in white
Users can also customise their headphones with Custom Look skins, which Monster says give the headphones an extra layer of protection and leave no residue behind when removed.
Dual-port inputs also allow up to five headsets to connect to the DNA headphones, allowing users to share their music with one another.
The Monster DNA is available at S$340.
The Diamond Tears range of headphones also comes in new colours – rose gold and blue. According to the company, the Diamond Tears range is targeted at women who want a stylish pair of headphones without the clunky look.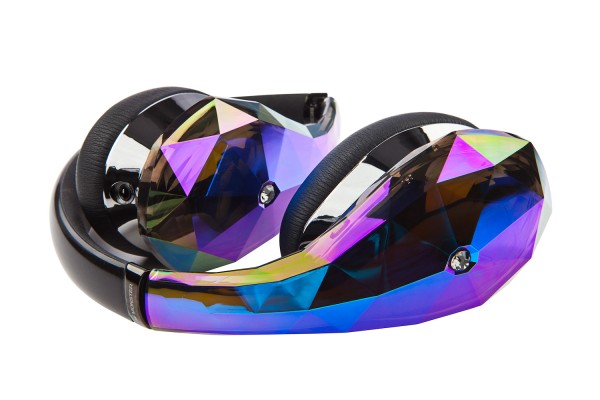 Diamond Tears headphones in Black
The Diamond Tears range sports a design that Monster describes as "edgy like diamonds and smooth like tears", and the Diamond Tears headphones did look stunning close-up, at the launch last week. Monster seems to have tastefully achieved an exquisite diamond design without the headphones looking tacky.
Naturally, the Diamond Tears headphones come with a premium price tag and costs S$599 for all colours, except for the Blue set which costs slightly less at S$569.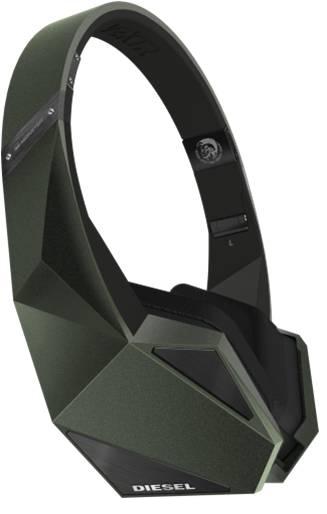 Diesel Vektr in Military Green
Guys who are style-conscious may also be interested in Monster's Diesel Vektr headphones, which now come in a new military green colour and a tangle-free cable. According to Monster, the Vektr combines both great audio and style in one headset. The Vektr headphones are listed at S$500 for all colours except for military green, which costs S$450.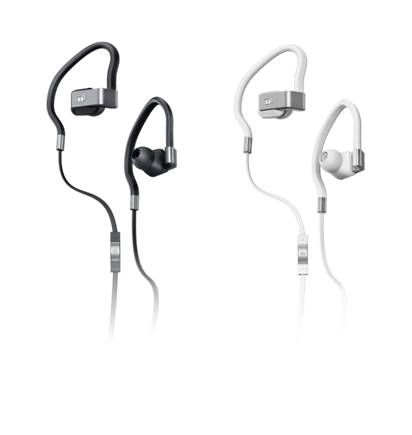 Inspiration in-ear headphones in black and white
Busy professionals who want to listen to music on the go may consider the Inspiration series, which combines serious audio and high style. Available in both black and white, the Inspiration range comes with in-ear and over-ear options. Phone calls can also be answered on the headphones with the ControlTalk Universal cables.
The Inspiration series costs S$259 for the in-ear headphones, and the over-ear headphones are priced at S$509 onwards.
Monster has also ventured into the sport headphones market with its iSport range, which boasts a unique in-ear clip anchor system which prevents the headphones from slipping out during exercise.
The iSport Intensity is the first in-ear headphones that allow users to hear some ambient noise while sealing in the music coming from their media, according to Monster.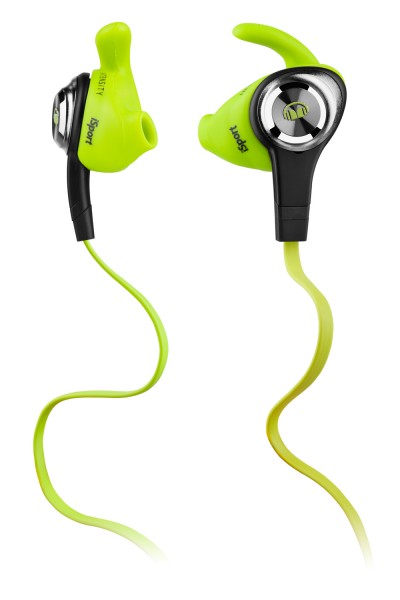 iSport Intensity
It also features a comfortable ear hook design and an updated Omnitop that provides better flexibility and a snug fit.
The new generation of sport earphones, the iSport Victory, features a comfortable ear hook design and an updated Omnitop that provides better flexibility and a snug fit.
The iSport Strive is priced at S$145, and the Intensity costs S$189. iSport Freedom and Victory, which are higher-end models of the sports range, will set you back S$309 and S$520 respectively.
Finally, Monster has also teamed up with EA to produce the EA Sport MVP Carbon headphones, promising gamers immersive sonic gameplay and maximum comfort. Monster claims that it is the world's first headphone to feature high definition headphone surround powered by AstoundSound, and goes beyond the usual 5.1 surround sound without the need for multiple speakers and processors.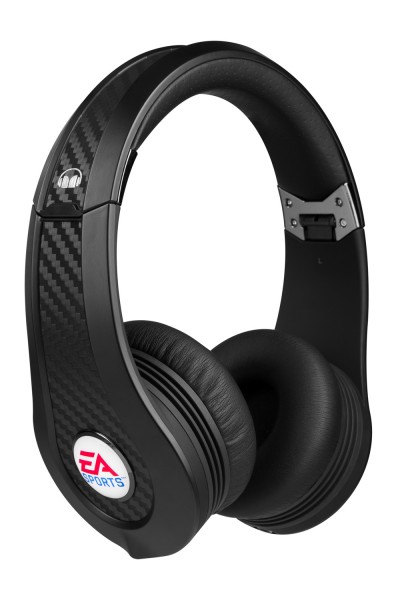 EA Sport MVP Carbon headphones in Black
The EA Sport MVP Carbon headphones are priced at S$500.
The Monster headphones are available now at select electronics stores.