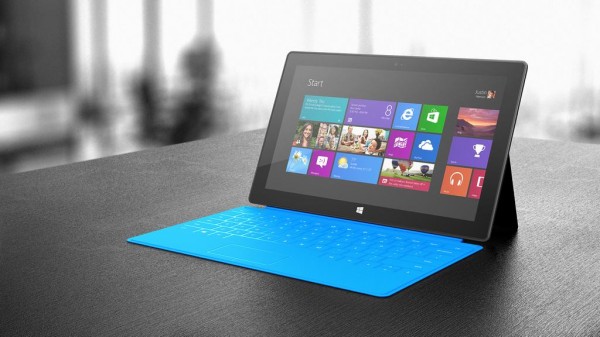 Microsoft has slashed the price of its Surface RT tablet to as low as S$488 in Singapore, following similar price cuts in the United States today.
Although this will make the company's first tablet more attractive to users at first glance, the price cut also raises questions about the tablet's success and any new plans that the company may have in the pipeline.
Aimed at rivaling Apple's iPad and Android tablets, the Surface RT was originally sold from S$668. This basic configuration comes with 32GB of storage and has a pre-installed version of Microsoft Office made specially for the 10.6-inch tablet.
The new price makes it attractive for that bundled software alone. A standalone version of Microsoft Office costs S$189 for a regular PC or laptop.
However, it seems that its other PC-like features, such as a USB port that lets it read media files easily, may not have made it as successful as Microsoft had hoped (read our hands-on test).
The company was said to have sold slightly over a million Surface RTs in the first five months, less than an expected three million, according to a Bloomberg report, in March.
The higher-performance Surface Pro, which debuted later, seems to have done better. In the first month or so, about 400,000 were sold, reported the same Bloomberg article. Seen as a laptop in tablet form, it runs traditional Windows programs, and may have been more easily accepted as a laptop replacement.
That may be also one reason why the Surface Pro, which appeared in Singapore just last month, retains its pricing of S$1,198 for a basic model.
Should you buy the new Surface RT now? It sure looks like an attractive deal for folks who just want to fire off their e-mails or catch up on reports on an ultra-light machine for the road.
Just be sure you're not always pining for new gadgets, as Microsoft is said to be readying a new lineup of devices in the coming months.


(note: prices are in Singapore dollars)