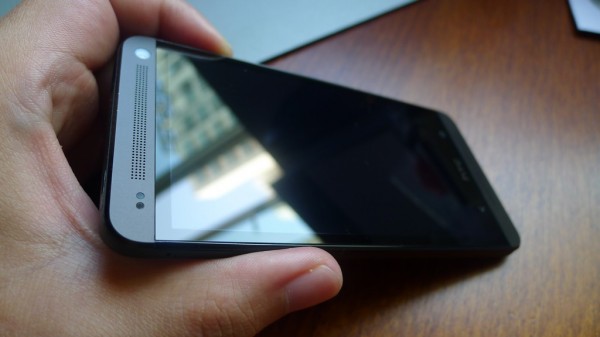 By now, you've probably read a lot about the HTC One, the phone that every geek is telling you to check out.
Solidly built with a sleek metal frame and endowed with a great camera, it has not failed to impress reviewers who have tried it out, as I did during a recent hands-on test.
Now, after using the phone for more than a week, I can say it's surely one of the best phones out there, if not the best. It's got issues, for example, with the pretty finish chipping off, but I'm been very impressed in other areas like battery life and camera.
I should start by recapping what makes the HTC One so hot now.
Sexy one-piece suit
The first thing that greets you is the aluminium one-piece frame that rivals even Apple for its sex appeal. If you've always held back from switching from an iPhone because you feel Samsung is too plasticky, well, just have a look at the HTC One.
Like the iPhone, the 143-gram HTC One feels heavy in the hand. But it feels solid. The cool metallic finish will make a lot of people feel they have paid for a premium phone.
Like Apple's iPhone, however, you will find chinks in the armour – literally. After a week of sharing the space inside my trouser pocket with keys and coins, the phone has suffered from scratching. Parts of the top side of the phone have chipped off, revealing the metal underneath.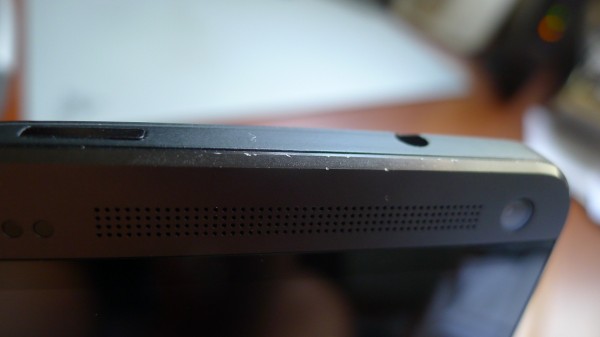 I'm not sure if this is down to my particularly rough handling, but there are two things to note here. One: avoid placing the phone with your keys if you can help it. Two: get the silver version of the phone. It's better-looking anyway and should not show the chipping as obviously as the black one.
That aside, I have to say I really like the HTC One. That promise I saw a few weeks ago, when I first encountered the phone, has mostly been delivered.
Great camera
I'm not changing my opinion of the UltraPixel camera. Though offering only four megapixels, it shoots well, especially for macro shots, which you'd employ, say, for food pictures or snapshots of yourself on your holidays.
I won't dwell too much on this, as I've covered this previously in the hands-on test. What I can say is that in natural light, the camera captures a great amount of detail and pictures are always sharp even if your hands are not perfectly stable.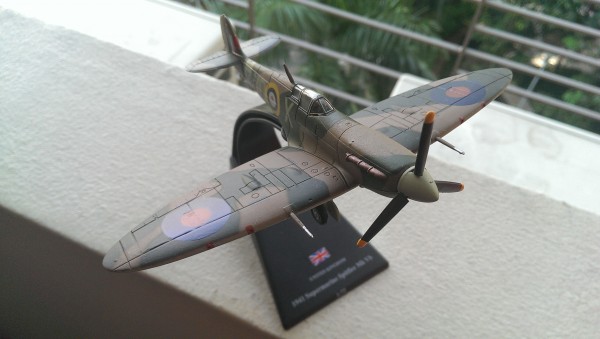 Even in dimly-lit settings, the camera manages to capture enough light to ensure you're not shooting a shadow. There's no magic, however.
Despite the UltraPixel technology, which claims to let in more light for low-light settings, pictures can become grainy, much as what you'd get on a regular camera that has its ISO setting dialed up. Still, that's better than having no picture at all, or a black shadow.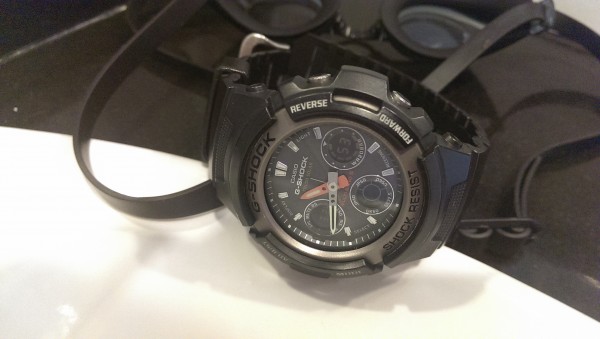 Here are a few pictures I snapped randomly with the HTC One. Click to pop up the large, full-sized versions.
I'll admit, I'm no photographer. But as everyday shots go, the HTC One is a great companion to keep records of your fantastic meals, your pet dog and yourself on holiday, for example.
What I also like about the camera is the zero shutter lag. It's not just a tagline, because it really works. Indeed, the HTC One is sometimes faster to fire away than my Panasonic Lumix because it writes faster to memory than my camera does to its SD card.
Battery life is not bad
I'm also happy with the battery life on the HTC One. Perhaps my benchmark has been low since I used the Samsung Galaxy S II, but I can happily say the HTC One gets me through a day on a full charge… most of the time.
There was one day when I turned on the portable hotspot feature during a two-hour meeting. Two users were logged on to wirelessly tether to my phone's 3G connection.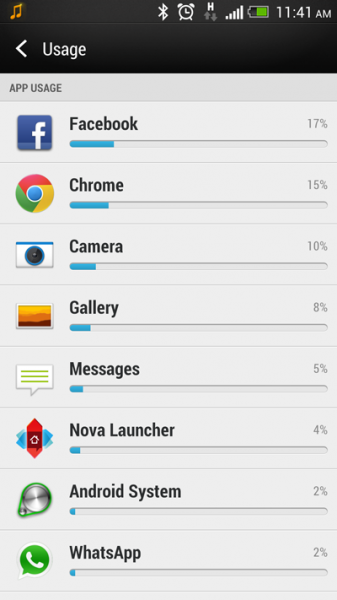 I also had a few phone calls in the day, along with the usual Facebook updates and surfing the Web, and I still got through to after office hours without re-charging the phone. That's not too bad from the 2,300mAh battery.
Set your 4G off if not using
Your mileage may vary, of course. One thing that the phone has set by default is this "sleep mode", which automatically turns off your data connection when the phone is idle for a short while.
While this saves battery, it may or may not have caused another issue I had during this one week. When I first popped in my M1 3G microSIM into the HTC One, the phone kept dropping the data connection, because it was frantically switching back and forth between 3G and 3.5G.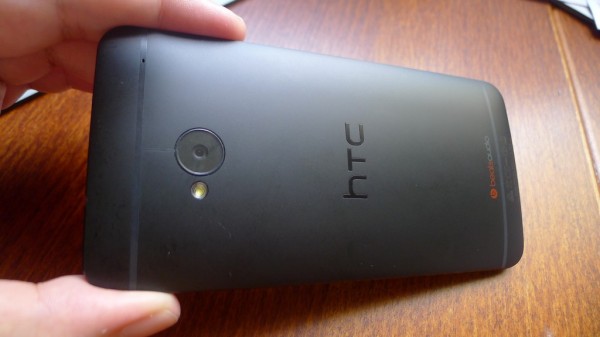 Fortunately, this was solved when I set the phone to avoid looking for 4G networks. As a friend advised, this prevents the phone from getting into a funk, looking for a fast network when you only have a 3G subscription, as I did.
I'm hopeful that M1 – and other telecom operators here in Singapore – will have worked out the kinks at launch. Another disclaimer: the HTC One I have is not the final retail version, so it may not have been optimised for use in Singapore.
There's another issue you have to take note of. The HTC One doesn't come with a microSD card slot, so you have to stick to the 32GB or 64GB onboard for your apps and songs.
HTC Sense interface
I'd also add that, contrary to what the Taiwanese phone maker says, you can "get rid" of the HTC Sense interface and its Blinkfeed main page that displays updates from your friends and other news sources.
You can simply install Nova Launcher from the Google Play store and replace the home screen with a neat, stock Android interface that is close to what you get on Nexus phones.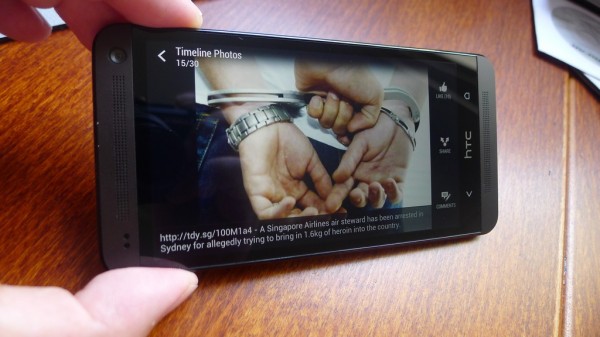 This also replaces the three-column icon drawer view from HTC, which I'm not a fan of. So, if you're worried about HTC Sense being a deal breaker, don't fret.
Will running a separate launcher slow things down? Not that I noticed, despite installing my dozens of apps on the phone over the week.
The quad-core Qualcomm Snapdragon 600 chip, plus the 2GB RAM onboard, must have taken care of things to ensure a smooth experience.
What you can't get rid of though is the way HTC displays your photos in the Gallery app. This is no issue, really. Much like on a Windows Phone, the more eye-catching tile-like interface is a welcome change to the thumbnails you've got so familiar with on Android.
Little nagging issues
The HTC One does come with its quirks though. The power button, for example, is flushed so closely to the body of the phone that some users will struggle to find it the first time round. It's also not that easy to press at first, because it's rather flat to the surface of the phone.
But you get used to it. As you do with one fewer button on the HTC One than other Android phones. The Home button is on the right now and it doubles up as a task manager when you double tap on that. Again, it's unusual at first, but you get used to it.
One iconic phone
All these issues I've raised are not deal breakers, I feel. The most serious of them is perhaps the finishing chipping off – you may consider a silver HTC One for that, or remove sharp objects from your pockets.
You find out a lot about a phone after actually using it, and I'm sticking to my original assessment that the Taiwanese phone maker has made an excellent device in the HTC One.
This is one iconic phone that rivals Apple's excellent camera and solid build, while providing the flexibility and modern features that fellow Android competitors like Samsung provide.
Is this the best phone out there? I'd say very close to it.
Don't forget Samsung's Galaxy S4 has a bigger 5-inch screen that sports its really bright Super AMOLED screens. Sony's Xperia Z, another top-end contender, also has a 5-inch screen and a great-looking glass finish. Plus, it's water-resistant, making it practical as well as pretty.
Bottomline: go check out the HTC One if you're in the market for a new phone. It's not cheap – at S$968 for the 32GB version – but it's competitive. It's one phone I'd pay for if I hadn't bought my Nexus 4 recently.