My eager hands finally gripped the long-awaited Nexus 4 when the DHL man arrived with it at my doorstep on Christmas Eve last week.
Now, after a week of using Google's newest branded phone, I have to say it's a very satisfying upgrade from my previous Samsung Galaxy S II, which was itself a great phone I had used for more than a year.
The Nexus 4, however, is not without its issues, though on the whole, it's hard to fault a phone that truly punches above its weight in terms of its price. I had paid S$490, including tax and shipping from the United States for the phone, which is not sold in Singapore yet.
First impressions, I have to admit, weren't the same as when I first saw Samsung's Galaxy S II or even the more recent Galaxy S III. The Nexus 4's design is a mixed bag. For example, the back cover is a pretty nice digital tile-like mortif but it doesn't quite match the matt housing at the sides or the shiny frame that surrounds the screen, like an old iPhone.
The LG-made Nexus 4 is also heavier at 139 grams and thicker at 9.1mm, compared to the Galaxy S III's marginally lighter 133 grams and 8.6mm. Depending on whether you prefer a weightier phone – some do – your first impressions of the Nexus 4 may be quite different.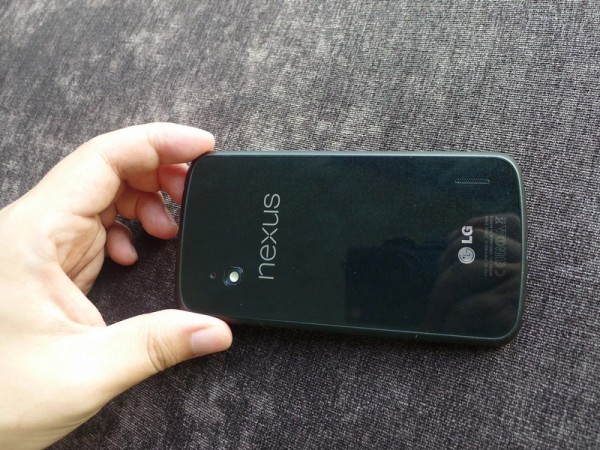 The 4.7-inch screen, which boasts a rather sharp 1,280 x 768 resolution, impresses with its fine details and generous yet not over-sized display. Still, I know users – myself and a couple of friends included – who prefer the brighter Super AMOLED screens offered by Samsung. Maybe we've been spoilt, because I sure know of others who prefer a more "natural" and less saturated screen like what LG offers here.
In any case, I soon grew used to the new phone after a day or two, to be honest, and I've not looked back since. The Android "Jellybean" operating system is what impresses the most. It's zippy and intuitive, especially if you've been using the same operating system since the original Nexus One, as I have.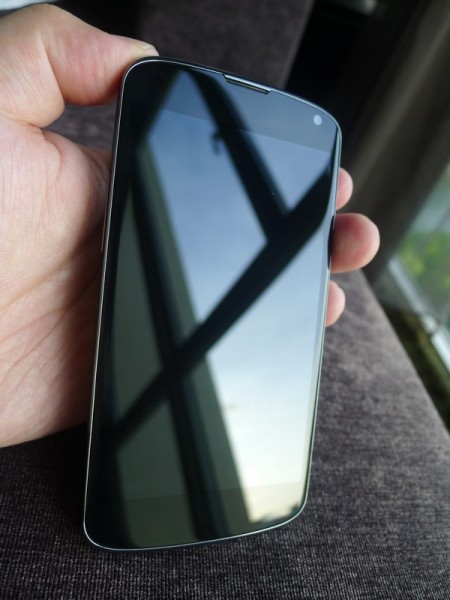 Among the goodies here are the camera options. The Photo Sphere feature, for one, lets you easily shoot and create virtual tours of, say, your hotel room or the beach at Bali in the Google Street View style.
If you prefer a flat image, there's also an option to stitch several photos together for a panoramic image. What's good here is the interface. You're guided to take each shot carefully and it's so easy even for first timers like me.
Oh, Google has also included those hipster filters in its Gallery app. That means you don't need Instagram any more to turn your beautiful photos into some sun-faded vignette from the past – the feature is native in Android 4.2.
While I'm talking about the camera, I have to bring up how nice the detail is on this 8-meg shooter. It's a vast improvement over my old Galaxy S II. The details are very clear, the contrast is great and it takes next to no time to fire away. Maybe it's not a fast as an HTC One X, but the camera here is surely fast enough for everyday shots.
Here are two shots taken with the Nexus 4 (click for full-sized image).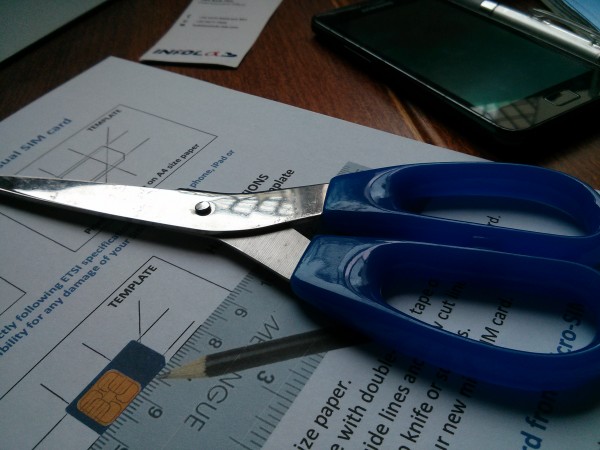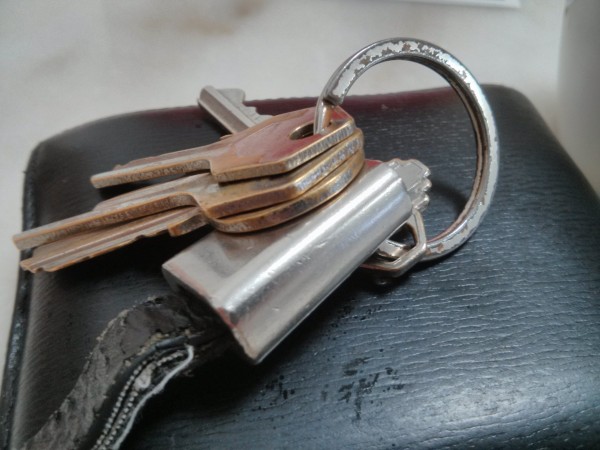 Jellybean has its own quirks, of course. For some strange reason, Google has decided to prevent the home screen from auto-rotating. It's a small quirk but strange nonetheless if you're using, say, YouTube in landscape mode and switching back to the home screen in portrait mode.
Among the other quirks, especially to non-Nexus users, is the lack of a T9-capable dialler, which is commonplace on most Android models and even the CM9 version of Android. I just downloaded the ICSDialer+, which works well and keeps with the native Android look.
Having said that, the "pure" Android experience is also one reason why I bought a Nexus phone. The Nexus 4 does away with other add-on interfaces like Samsung's Touchwiz or HTC's Sense. It's a simpler, cleaner and more efficient interface for geeks who already know what apps they want.
Plus, being a Nexus phone means the Nexus 4 will get the latest versions of Android whenever Google releases them. No more waiting for months for Samsung or HTC to release their tweaked versions for their specific models.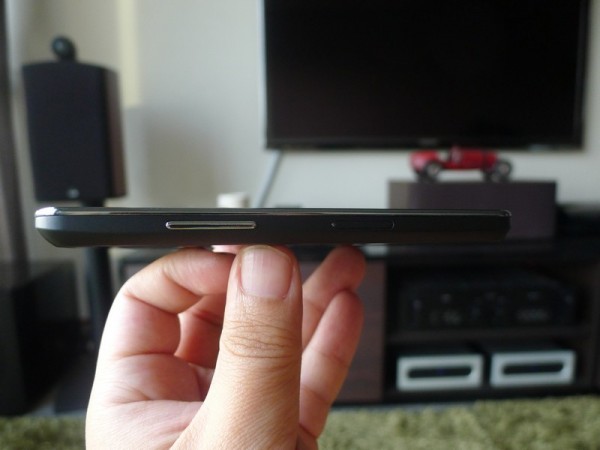 What then about the battery life, which was awful on the Galaxy Nexus, according to many users? I did not have a unit to test side by side, but I can say the Nexus 4 doesn't do too badly against my expectations.
In the past few days of using it, I haven't had to charge the phone until the end of a work day, unless I was constantly surfing the Web or watching YouTube on it for hours. Then again, I've always been conditioned to plug in my phone once I jump in my car or if the battery level falls to half or less on my Galaxy S II, so perhaps my expectations are low.
The Nexus 4 is not perfect, for sure. There is a lack of a microSD card slot, so if you have lots of music, you'd have to make do with the memory onboard. The battery is also not removable, so you can't just replace a used power pack with a fresh one on the go.
More crucially, the Nexus 4 can't log on to 4G or Long Term Evolution (LTE) networks. Well, actually, there is a 4G chip in there, which some folks in Canada seem to have turned on. However, the frequency it supports does not seem to be the same in Singapore and the region.
For now, at least, that's fine by me. 4G is nice to have though I'm not crazy about switching my cellphone plan to 4G here in Singapore, where my free data usage willl be slashed from a generous 12GB to as low as 2GB. I'm sticking with 3G now, since network congestion and not bandwidth is what's causing all that jam for now.
If you want 4G, however, the Nexus 4 is clearly not for you. The LTE versions of the Samsung Galaxy S III or Note II might be more your cup of tea, or perhaps Sony's cheaper Xperia V.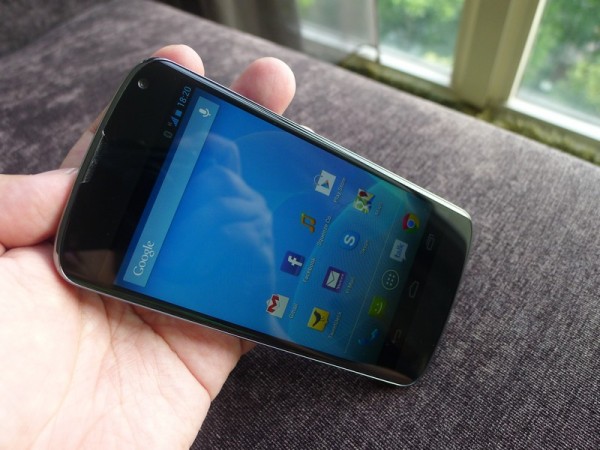 So, in the end, this is not the "ultimate" Android phone that Nexus models seemed to be in the past, at least in terms of hardware. The Nexus One, Nexus S and Galaxy Nexus all were state of the art. The Nexus 4, however, doesn't have 4G, or at least it's not turned on. There is no Super AMOLED screen either.
Yet, the Nexus 4 is no slouch. Let's not forget the quad-core Qualcomm Snapdragon S4 Pro, which is fast, and the 2GB RAM that just keeps things running smoothly.
And most impressively, this is the cheapest Nexus at launch. Amazingly, the phone is going for a low US$299 (S$365) for the 8GB model and US$349 for the 16GB version in the United States. Even at my price, including the freight over to Singapore, you'll be hard-pressed to find a phone nearly as good.
It's no wonder the online queues for the Nexus 4 stretch way into 2013. I ordered mine days after it went on sale, in late November, and had to wait a few weeks for it to ship. If you can get your hands on one now, and don't mind no 4G, this is the phone to buy.